"The best way to positively impact your community is to work within your community," Javier Alarcon-Ramos, Family Assistance Supervisor, Fairfax County Health Department.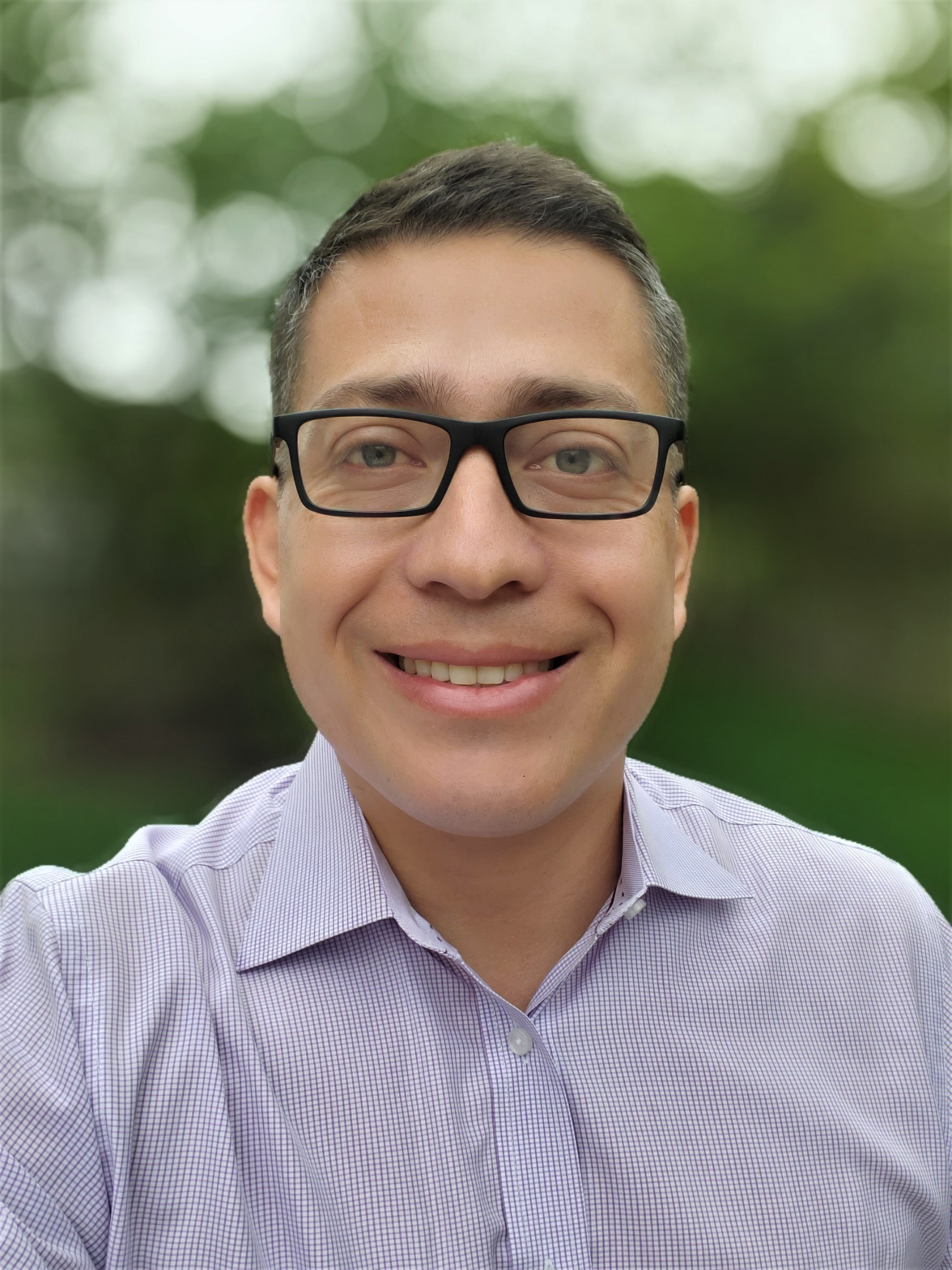 Family assistance workers are public health staff members who connect those who utilize Health Department clinics and other health services with the resources they need. In short, this team serves as the connectors between the community and health services.
Family assistance supervisor Javier Alarcon-Ramos and his team ensure those most vulnerable receive the care they need. To do this, he explains, flexibility is key. "We don't want to put up barriers to care," says Javier.
For example, if someone comes to a health clinic needing eyecare but doesn't quite meet the criteria for an appointment, the response is not to turn them away. Instead, the family assistance worker does what they can to help, whether that is contacting one of the Health Department's eyecare partners, or providing information on other resources available. Flexibility allows family assistance workers to assess each situation in a personalized way.
Community Connections At All Levels 
A thorough knowledge of the community - in terms of both the services that exist and what a client needs - is crucial for family assistance workers. Collaboration with other agencies provides insight into what services are available for the community, such as assistance and resources for people experiencing domestic abuse or those facing food insecurity. The Health Department outreach team, who spend most of their time in the community, gathers insight into what the current needs are and brings these to the family assistance workers. 
Being 'in the know' ensures family assistance workers make the right referrals with the right partners for individuals and their families.
Possibilities Grow Through Partnerships
Family assistance workers utilize community partnerships to connect Health Department clients with the resources they need. 
For example, through partnerships with INOVA, two federally funded health centers, HealthWorks for Northern Virginia and Neighborhood Health, and the Special Supplemental Nutrition Program for Women, Infants, and Children (WIC), the family assistance worker can connect under-resourced pregnant women with vital care during and after pregnancy. 
Family assistance workers aim to make sure the residents of the Fairfax Health District have access to health resources and facilities when and where they need them. "We want to make sure they receive the dignity and the services that they need," says Javier.
If you are pregnant or think you are pregnant and live in Fairfax County, you might be eligible for Maternity Online Medical Referral Services (MOMS), a Fairfax County Health Department Maternity safety net medical program. Interested persons can complete a confidential online eligibility form. Our family assistance team will receive your information and will contact you.
If you or someone you know need basic needs assistance, Fairfax County's Coordinated Services Planning (CSP) connects Fairfax County residents to county- and community-based services and resources that promote self-sufficiency and enhance well-being. Call 703-222-0880, TTY 711 Monday through Friday, 8 a.m. to 4:30 p.m. to get connected.