If you are an adult, pregnant, or have risk factors, get tested for hepatitis C. Hepatitis C can be cured.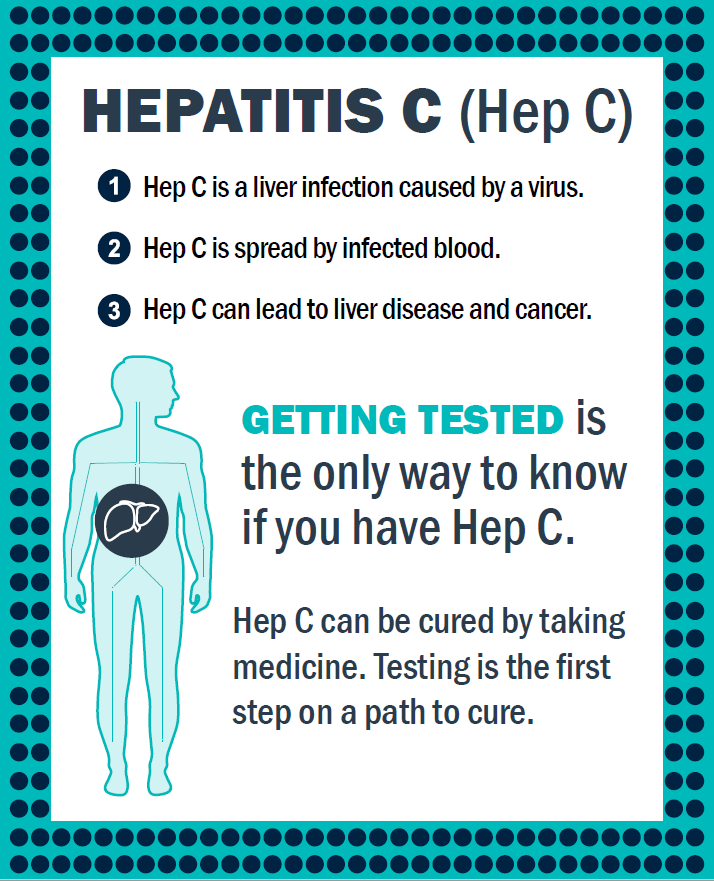 Hepatitis C, or Hep C, is a liver infection that is caused by a virus. Hepatitis means inflammation (swelling) of the liver.
Hepatitis C is spread by contact with an infected person's blood. Today, most people become infected with hepatitis C by sharing needles, syringes, or any other equipment used to prepare and inject drugs.
Getting tested for hepatitis C is important. People who are infected with hepatitis C usually do not have symptoms until the virus causes severe liver disease. If it is not treated, hepatitis C can cause life-threatening complications and liver cancer.
There is no vaccine for hepatitis C. Most infections can be cured by taking medication.
Learn more about hepatitis C from the CDC. 
About Hepatitis C