Last year's "tripledemic" shined a spotlight on another respiratory illness that adversely affects children under 6 and adults over 65 – Respiratory Syncytial Virus, or RSV. And while most children are infected with RSV by the time they turn 2 years old, anyone can become infected with the virus.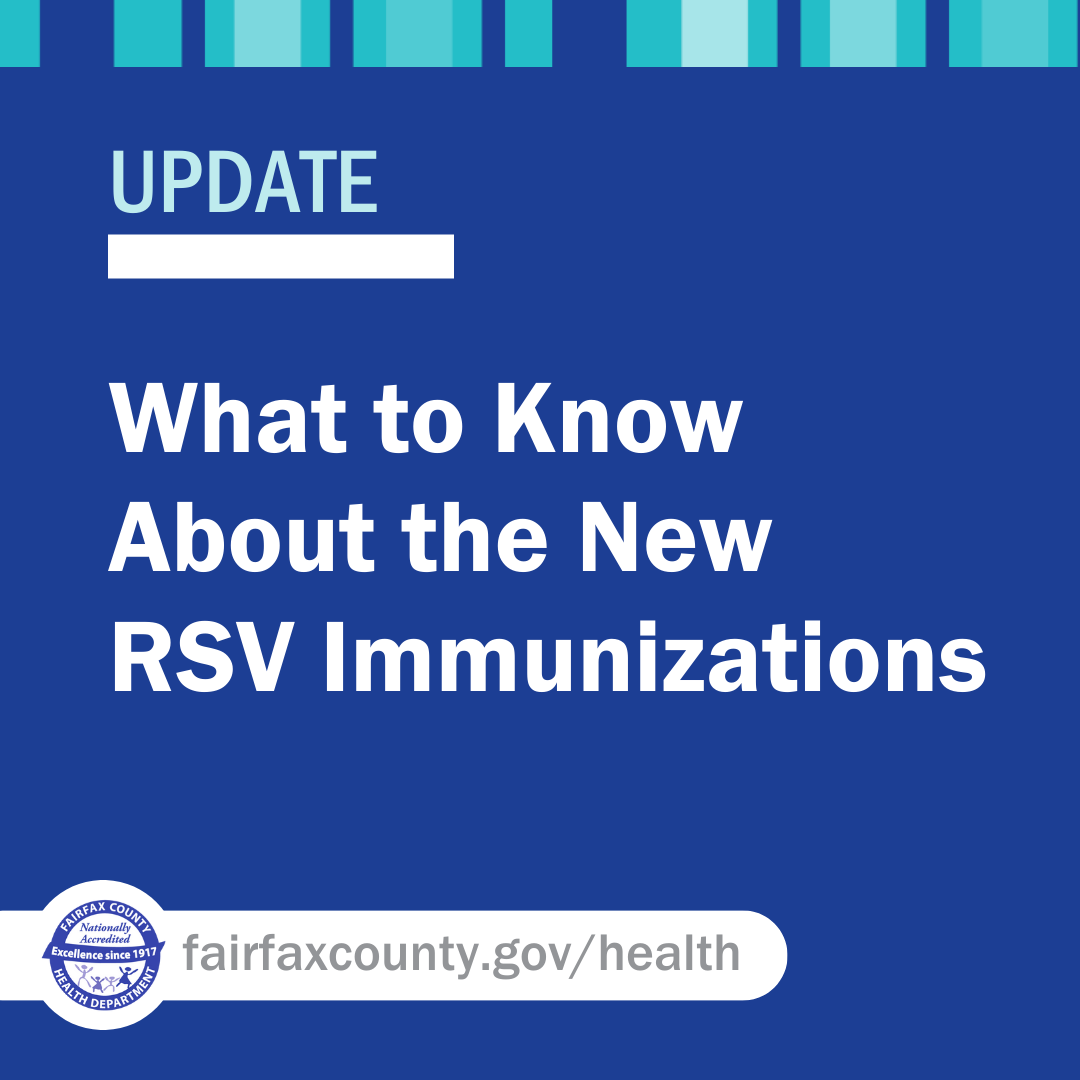 RSV is often a seasonal illness that typically starts circulating in the fall. It is transmitted from person to person through close contact with an infected person, such as when an infected person coughs or sneezes. Healthy adults and older children may experience mild symptoms that mimic a cold. However, RSV can cause serious illness or death in vulnerable individuals, including premature and very young infants, children with chronic lung disease or congenital heart disease, people of any age with compromised immune systems, and adults over 65.
To help protect vulnerable infants, the U.S. Food and Drug Administration (FDA) authorized an RSV vaccine for pregnant individuals and is recommended by the Centers for Disease Control and Prevention's (CDC) immunization advisory panel. Abrysvo, the single-dose vaccine produced by Pfizer, is approved for use in pregnant individuals during weeks 32 through 36 of pregnancy.
In addition, the CDC is recommending a new immunization to help protect all infants under 8 months and some older babies who are at increased risk of severe illness caused by RSV. Nirsevimab is a monoclonal antibody product that has been approved for infants during or entering their first RSV season (typically fall through spring) and for some children up to 19 months who remain vulnerable to severe RSV disease during their second RSV season. Monoclonal antibodies provide an extra layer of defense to fight RSV infections and protect children from getting very sick. If you have any questions about monoclonal antibody products to prevent RSV disease, talk to your child's doctor. Immunization availability is anticipated this fall. 
Earlier this year, two RSV vaccines were authorized by the FDA:
RSVPreF3 (Arexvy)
RSVpreF (Abrysvo)
Both vaccines contain a part of the RSV virus and work by causing an immune response that can protect you from respiratory disease if you are infected with RSV in the future. The CDC recommends adults 60 years and older talk with their health care provider about whether RSV vaccination is right for them. There is no maximum age for getting RSV vaccination, which is given as a single dose.
Talk with your health care provider about what is recommended for you, your child, or your family member. The cost for these immunizations may vary based on your insurance, contact your provider to find out what is covered.
Along with immunizations for those who are eligible, everyone can help limit the spread of RSV, and other respiratory illnesses, by practicing the following preventive measures:
Do not go to work or school while sick. If you are ill, stay home except to seek health care. 
Practice good hand hygiene. Please continue to frequently wash your hands or use hand sanitizer if soap and water are not available.
Avoid close contact with sick people. Avoid close contact, such as kissing, and sharing cups or eating utensils with people who have cold-like symptoms.
Cover your coughs and sneezes. Cover your mouth and nose with a tissue or your upper shirt sleeve when coughing or sneezing. Throw the tissue in the trash afterward.
If you choose to wear a mask, wear a high-quality one that fits well over your nose and mouth. You can choose to mask at any time.
See more ways to keep you and your loved ones safe as we head into the fall season.