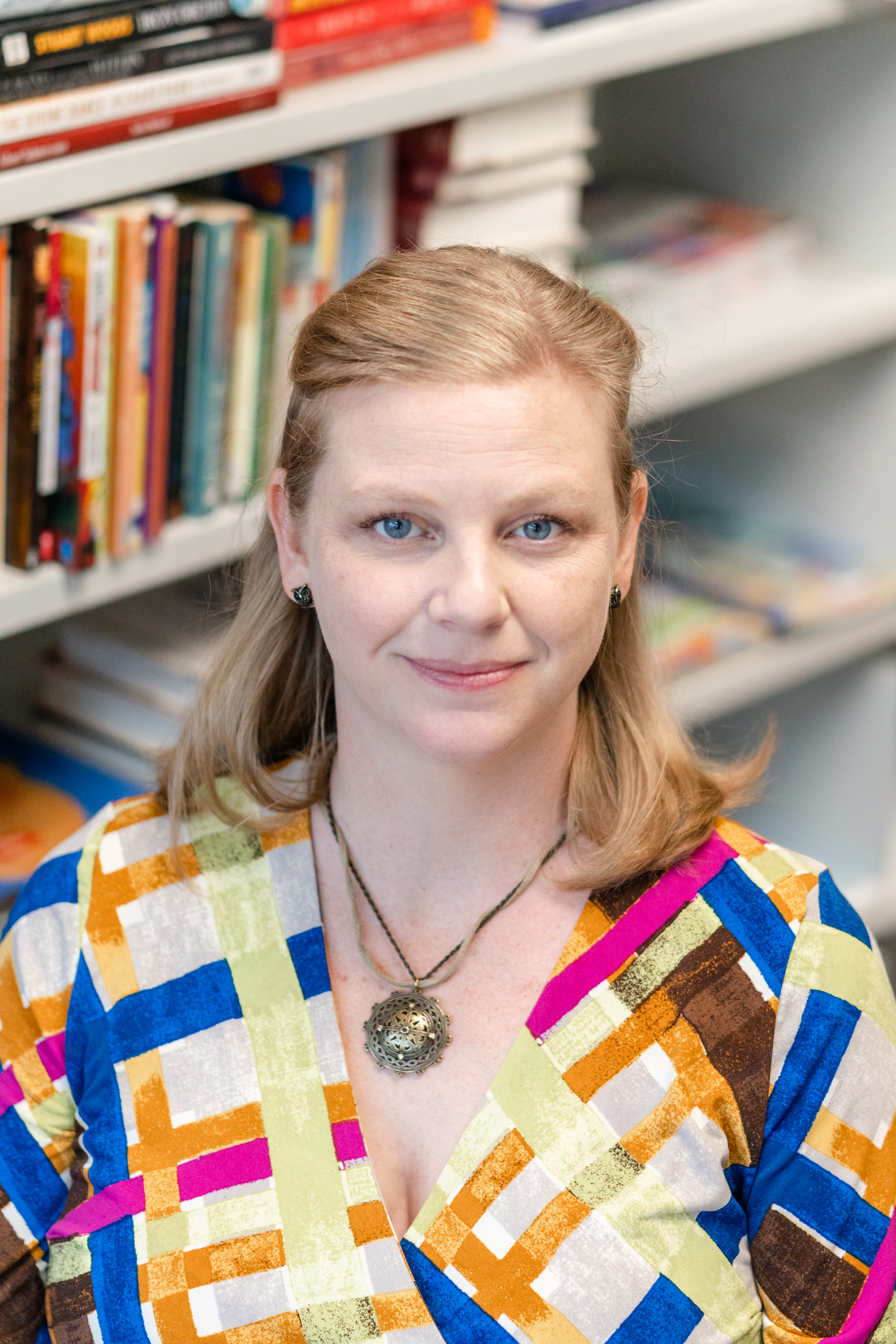 Dear Fairfax County community,
This issue of FCPL's quarterly magazine, "The Maker Issue," is full of ideas, inspiration, how-tos and tools for getting motivated, getting creative and getting crafty using the library's resources, services and programs.
Both colder weather and safer-at-home orders during the COVID-19 pandemic have many people spending more time at home right now, and the activities shared in this magazine can help you make the most of that time. Read on to find instructions for maker spaces and activities for preschoolers and school age kids, DIY project ideas and support for teens and adults, digital resources for all kinds of learning, doing, making and hobbies, and more.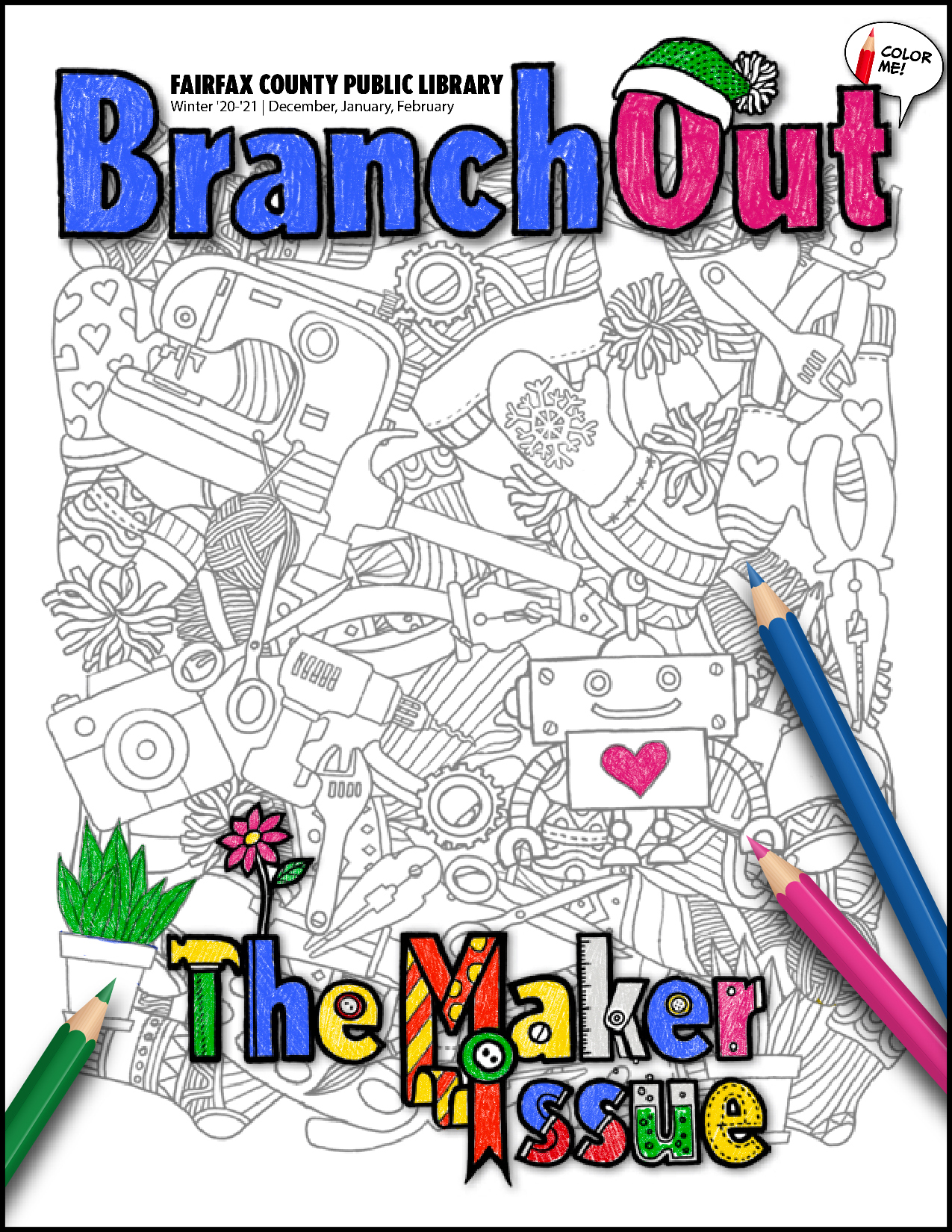 Learn the secret to adopting a new hobby just in time for National Hobby Month in January, and get inspired by remarkable Black makers highlighted in the Black History Month feature. We've even added interactive elements to the pages themselves — starting with the coloring page on the cover along with a scavenger hunt and more inside. So, be sure to pick up a copy of the print magazine on your next visit to an FCPL branch! Plus, find instructions for origami animals and paper snowflakes and more ideas for repurposing the pages of our magazine in this online edition.
FCPL will continue with Express Services only, likely until the state enters Phase Four of the governor's Forward Virginia plan, and our staff is working hard to create a number of new virtual programs this winter. These will follow on the heels of the county-wide roll out of our Library Equity Access Pass (LEAP) program that provides every Fairfax County Public School student with a virtual FCPL account allowing them to check out up to three items at a time for six weeks each. We are so pleased with this program's success and the community's response.
In December we are running our third annual Food for Fines donation drive. All currently-operating branches except Access Services are accepting donations that our nonprofit partner Food for Others will distribute to our neighbors struggling with food insecurity in these challenging times. This January we will host the first installment in our new One Community, Many Stories virtual storytime series. Each edition of this monthly series will feature a member of a marginalized community reading a children's book that reflects their lived experience. Stay tuned to our events calendar for more information and schedule details.
Beginning January 1, we're launching an eBook of the Month program, which will offer two hand-selected eBooks for unlimited use each month. Click here to learn more and find out which titles we've chosen for January. For more reading-related fun in the new year, plan to join in our new Winter Reading Challenges for all ages. Our virtual Summer Reading Challenges were a huge hit so we didn't want to wait a whole year to do it again! Plus, we're eager to introduce Beanstack as our new platform for reading challenge activities and logs. Stay tuned to our website and social media for sign up instructions, and mark your calendar for a virtual author event with Gale Galligan on January 11 to kick off the youth winter reading challenge.
Be sure to check our calendar for other virtual programs and staff-made videos that will keep you engaged and entertained throughout the winter. From author talks and lecture series to meditation classes and technology workshops, there is plenty for everyone.
Finally, I want to thank you for all the kind notes, comments, Tweets, signs, emails and other displays of support that you have sent throughout the pandemic. If you would like to show your appreciation for a particular staff member, I encourage you to nominate them for our second annual Staff Excellence Awards when we accept those submissions during National Library Lover's Month in February.
Having witnessed our staff and customers' grace and gratitude in facing this year's difficult circumstances and adapting to them with ingenuity and understanding, I look forward to the coming year with optimism and excitement.
Happy holidays, happy new year and happy making to all!
Stay safe and well,


Jessica A. Hudson
Director
Fairfax County Public Library