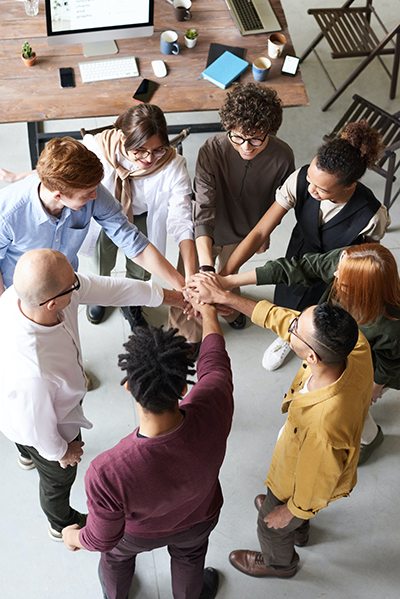 The Administrative Services Branch (ASB) provides financial, accounting, budget, payroll and human resources support to Capital Facilities (CAP) and guides the agency's strategic planning efforts. As a critical support function to the Capital Facilities' project efforts, ASB ensures that staff have the tools and support they need to execute projects. Working closely with the Building, Utilities and Wastewater Divisions, ASB provides financial support to project management staff, including design, engineering and construction, on a $3 billion Capital Improvement Program (CIP) supporting county agencies, including Police, Fire and Rescue, Libraries, Park Authority, Transportation, Stormwater, Health and Human Services and many others.
The ASB provides critical contractual review for both design and construction contracts to ensure clear contractual arrangements allow for successful project execution. In addition, the ASB prepares, and provides day to day oversight and management of, the annual operating and capital budgets. ASB works closely monitoring department budgets working closely with our partners in the Department of Management and Budget, the Department of Procurement and Material Management, and the Department of Finance to ensure compliance with county policies and procedures. In FY 2020, over 100 projects valuing $220 million were completed by Capital Facilities staff and ASB played a key role in the financial execution of those projects.
With over 200 positions, Human Resources management is critical to planning, hiring, training and ongoing support of capital facilities staff. The related payroll function makes sure employees are paid timely, accurately and that time is correctly reflected in project budgets. With the complexities of job sites and the importance of employee safety to Capital Facilities, there is dedicated safety staff to advise, monitor and ensure the safety of staff whether in the office or in the field.