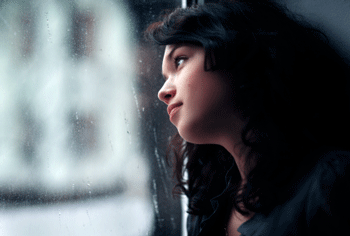 More than three dozen teens and families reached out for support in the past week from Fairfax-Falls Church Community Services Board (CSB) mental health clinicians. So far in 2018, CSB staff have conducted 312 mental health assessments for young people seeking services. After hearing about traumatic events, such as the recent school shooting in Parkland, Florida, it is normal to experience emotional feelings of shock, disbelief and other emotions.
According to the American Academy of Pediatrics, there are signs that a child or teen may not be coping well. Some of these include:
Sleep problems: Watch for trouble falling asleep or staying asleep, difficulty waking, nightmares, or other sleep disturbances.
Physical complaints: Children may complain of feeling tired, having a headache, or generally feeling unwell. You may notice your child eating too much or less than usual.
Changes in behavior: Look for signs of regressive behavior, including social regression, acting more immature, or becoming less patient and more demanding. A child who once separated easily from her parents may become clingy. Teens may begin or change current patterns of tobacco, alcohol, or substance use.
Emotional problems: Children may experience undue sadness, depression, anxiety, or fears.
*More information on coping with incidents of mass violence from the Substance Abuse and Mental Health Services Administration.
Not sure if your family member needs help? Take one of our free, confidential online screenings. The FCPS Healthy Minds Blog also has helpful information on talking to children about violence.
The CSB is the community's link to mental health services for residents of Fairfax County and the Cities of Fairfax and Falls Church and offers same-day, in-person screening for youth (and adults) with mental health/and or substance use concerns.
Same-day access is considered a best practice in behavioral health, and the CSB staff has worked diligently to make this system change over the past two years. Fairfax County Public Schools, the County's Department of Family Services and other agencies began referring families and youth to the CSB for same-day walk-in services in November 2016. Since that date, more than 600 young people have sought screenings and/or assessments. (If a family and/or individual prefers to schedule an appointment by phone for a screening or assessment, they may still do so by calling 703-383-8500.)
Additionally, the CSB's youth walk-in screening staff is a referral source to the Short-Term Behavioral Health Service Program, a program offered by Healthy Minds Fairfax. Healthy Minds Fairfax is the County's initiative that coordinates a range of mental health and substance abuse services for children and youth across multiple county agencies, the school system and private treatment providers. The program provides young people with mental health concerns, such as depression and anxiety, up to 6-8 sessions of outpatient mental health counseling using evidence-based approaches. Jim Gillespie, LCSW, MPA, Healthy Minds Fairfax Director, said, "While it's very concerning to see an increase in overall teen anxiety, it's understanding that we are living in more anxious times this week. We're working hard, and will continue to do so, to provide important services and support to youth and families in our communities and continuing trying to reduce any perceptions of stigma surrounding mental health conditions and help-seeking," Gillespie said.
Individuals of any age seeking help for a mental health and/or substance use concern, may walk in, without appointment, to the CSB's Merrifield Center and speak with a staff member in person, rather than initiating contact over the phone. If the individual appears to qualify for CSB services, they may be able to receive a more in-depth assessment for services that same day. Each CSB assessment clinician is trained to assess for substance use disorders as well as mental health and co-occurring disorders.
PRS CrisisLink, a 24/7 crisis and suicide prevention hotline and text line, is also available for teens or anyone in need of services. CrisisLink offers crisis intervention, suicide prevention, and support to individuals in order to foster self-sufficiency by providing problem-solving skills and information on community resources so callers can better cope with emotional trauma, personal and family crises. The hotline is free, confidential and non-judgemental: call 703-527-4077 or text "CONNECT" to 855-11.
For more information, contact the CSB at 703-383-8500 (M-F, 9 a.m.-5 p.m., extended hours for youth until 7 p.m. on Tuesdays). In an emergency, call CSB Emergency Services at 703-573-5679 (answered 24/7).
Contact Information
Contact for news media inquiries: Lucy Caldwell, Communications Director, 703-324-7006 (office), 703-856-5210 (cell).