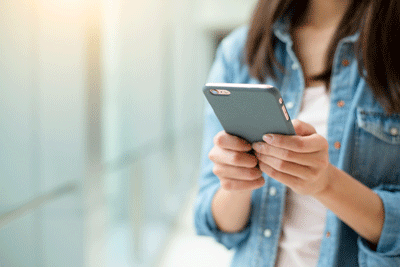 The number of people seeking help from Fairfax-Falls Church Community Services Board (CSB) partner PRS CrisisLink is rising, most notably among women help-seekers, according to recent data.
PRS CrisisLink data, from May 2017-2018, shows that the number of women seeking mental health support rose 66% in the past year, from 1,838 to 3,060. The number of calls that were serious enough to require an emergency response more than tripled over the past year, from 82 to 252. Additionally, 22% of females spoken to by Crisis Link volunteers were actively suicidal and 19% of males were suicidal.
The number of men and women who were at high risk for suicide increased over the past year. Additionally, of the women callers, 36% were at high risk for a suicide behavior compared to males at 29%. Last year 664 women were considered high risk, this year 1,181. Of male callers, 544 last year were considered high risk and this year that figure rose to 730.
The U.S. Centers for Disease Control (CDC), reports that over 10,2000 women take their lives each year (2017) and that 28 women die by suicide every day in the U.S.
Most commonly, callers to PRS CrisisLink focused on feelings of anxiety, loneliness, concern about mental illness, and life stress. Other topics included anger, depression, and relationships.
Suicidal thoughts can affect anyone regardless of age, gender or background, or income; it is the third leading cause of death among young people in the Commonwealth of Virginia.
If you or someone you care about may be at risk of suicide, don't hesitate to reach out for help right away. Remember: suicide is preventable.
Resources available 24/7 include:
Other ways you can help prevent suicide:
Find out more about CSB's Mental Health First Aid courses and sign up for a Youth, Adult, or Spanish language class.
Volunteer for the PRS CrisisLink hotline. Sign up for a summer training course: June 26 & 28 from 6:30 to 9:30 p.m., July 7 & 8 (Applied Suicide Intervention Skills Training) from 9 a.m. to 5 p.m., July 10 & 12 from 6:30 to 9:30 p.m., or online July 19 from 6:30 to 9:30 p.m. Contact PRS' Christina Holman,

703-625-8568

.

Attend the next SPAN meeting on Monday, June 25, 7 p.m., CSB's Merrifield Center. The Suicide Prevention Alliance of Northern Virginia (SPAN) is a regional coalition of the Alexandria, Arlington, Fairfax-Falls Church, Loudoun and Prince William Community Services Boards (CSBs) and other groups in Northern Virginia, that work together to raise awareness and share resources to prevent suicide.
Join the Out of the Darkness Community Walk planning efforts with the National Capital Area Chapter of the American Foundation for Suicide Prevention; contact Ellen Shannon, or Karrie Boswell to learn more.