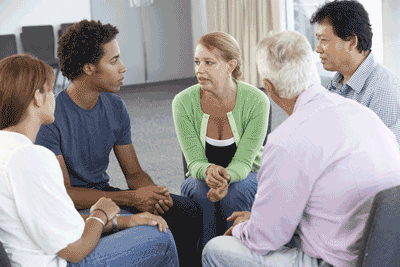 Did you know that Fentanyl overdose deaths have increased by 1,337% in Virginia since 2009, and annual opioid deaths in Fairfax County increased from 64 in 2015 to 114 in 2017? Those sons, daughters, parents, neighbors, loved ones, friends and colleagues lost represent an increase of 78% from 2015 to 2017. Thousands more in our communities struggle with substance use disorders (addiction), but the Fairfax-Falls Church Community Services Board (CSB) is here to help people with opioid dependency.
The CSB established an Addiction Medicine Clinic (AMC) in fall of 2018 at the agency's Merrifield Center. The AMC provides safe detoxification services in an outpatient setting that enables individuals to remain within the community throughout their recovery process. The AMC provides a 28-day detoxification protocol that includes:
Counseling.
Substance abuse education.
Medical and psychiatric evaluations.
Detoxification.
Medication.
Referral for medical, psychological and substance abuse services.
Addiction medication maintenance for people engaged in or who have completed another treatment program and would like to continue MAT or who would benefit from ongoing medication services while staff continues to stay involved and connected with the individual.
Currently, the AMC has roughly 120 people enrolled in services.
Beginning February 4, a new service, "Office-Based Opioid Treatment" (OBOT) will be available to people who are in need of opioid dependency services. OBOT is a state-of-the-art, evidence-based outpatient treatment program that consists of three cyclical phases. Newly enrolled individuals will be in the first phase; the AMC is now welcoming approximately 4-6 new people each week into treatment. Phases two and three help people manage their medication-assisted treatment, help with individual and group therapy, and provide a structured clinical treatment setting for each person. The entire phased process lasts roughly from 12-16 weeks. Once an individual successfully completes those phases, they graduate into a maintenance program where CSB staff will continue with regular check-ins and follow up counseling as needed.
"Our treatment teams are comprised of a prescriber (medical doctor, physician's assistant or nurse practitioner), a nurse, a behavioral health specialist/counselor and a pharmacy representative, and they're all enthusiastic about the expansion and development of our new opioid dependency treatment programs. These are the types of programs that truly make a difference in the lives – and save lives – of people who face serious physical and emotional struggles. With OBOT, there is no judgement if someone experiences a relapse, no bridges are burned and we provide an extraordinarily positive environment, overall. We want the people we work with to be successful in their journeys back to good health and into recovery," said Debra S. O'Beirne, Clinical Director of the AMC. "There are many doors to sobriety with CSB; people can call our detox center on the phone, engage in a screening, and (based on the assessment) come see us the same day. People with opioid disorder are a priority for us; we care about them and we want to help." 
To access OBOT, individuals can call the CSB's Addiction Medicine Clinic at 703-559-3188 for a phone screening. There is help; there is hope.
Learn more about the CSB's treatment services, heroin and opioid dependence, and how to seek help.
Contact Information
Contact for news media inquiries: Lucy Caldwell, Communications Director, 703-324-7006 (office), 703-856-5210 (cell).