Welcome to the 2020 Summer issue of The Volunteer Post Newsletter, a way to connect with current and potential volunteers, sponsors and donors interested in supporting children who are at risk of abuse, neglect or placed in foster care or with relatives.
Table of Contents

What's New - VPS Has Gone Virtual!
Program Highlights - Volunteer & Partner Services - Meet Our Team
Volunteer & Partner Recognition - Volunteer Service Awards 2020

Partners and Donors - Thanks for the Amazing Community Response to the COVID-19 Pandemic!
New DFS Facebook Page
Community Comments
What's New - VPS Has Gone Virtual!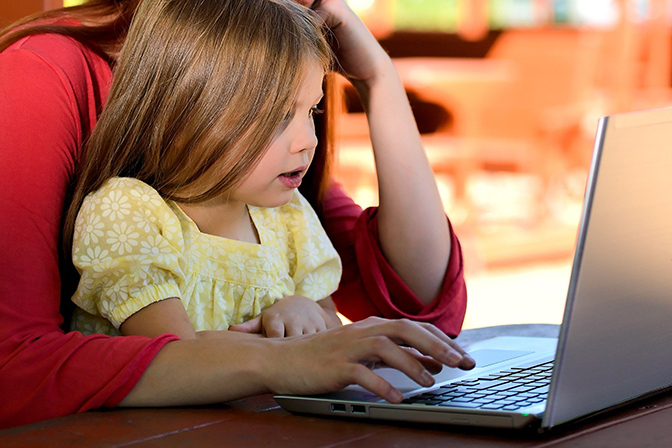 Learn about how Volunteer & Partners Services (VPS) transformed daily operations in response to COVID-19 to offer virtual services for families through our Study Buddy, BeFriend-A-Child and Body Safety programs. This has allowed us to continue our relationships with families that have been built over months and or even years of service. Learn more.
Program Highlights - Volunteer & Partner Services - Meet Our Team!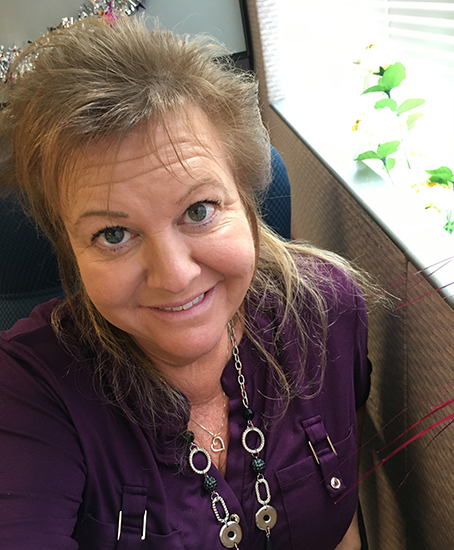 ​Meet the new VPS team! Volunteer & Partner Services is very committed to the work we do to support families involved with the Department of Family Services' Children, Youth and Families Division. Our hardworking team of five staff have remained flexible in the face of recent circumstances to continue to provide a high level of service. Each team member brings diverse ideas, experiences, and expertise to enrich the services VPS offers the community. Meet our team.
Volunteer & Partner Recognition - Volunteer Service Awards 2020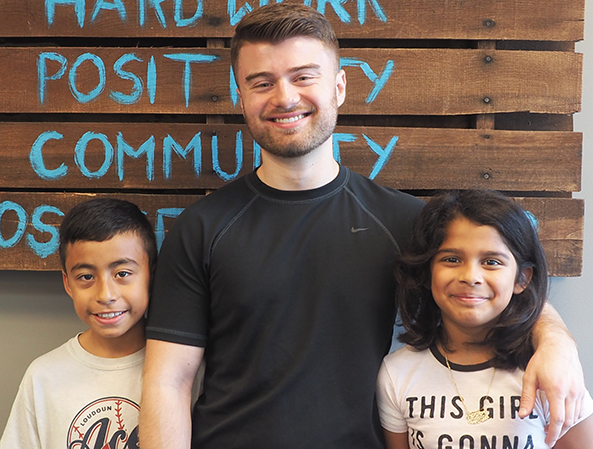 Each year Volunteer Fairfax recognizes the volunteers, nonprofit organizations, and corporate partners who work tirelessly to make Fairfax County a better place. Due to the COVID-19 pandemic, the Annual Fairfax County Volunteer Service Awards ceremony (previously scheduled for April 23, 2020) was cancelled. Volunteer Fairfax is highlighting those who are going above and beyond in volunteerism by sharing the Volunteer Service Awards Virtual Program. We are further recognizing these amazing VPS volunteers in the Volunteer Post Newsletter. VPS is so grateful for all the support our committed volunteers have provided! We couldn't operate our programs without you. Learn more about our volunteers.
Partners and Donors - Thanks for the Amazing Community Response to the COVID-19 Pandemic!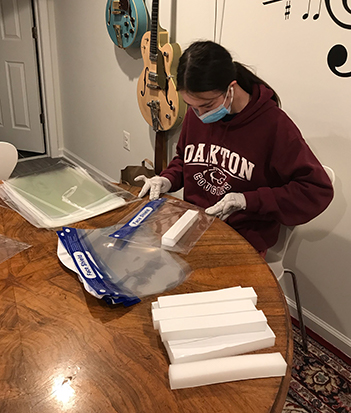 The incredible residents of Fairfax County quickly responded to the pandemic crisis and were swift in offering their strength and support to those in need. The Children, Youth and Families Division and the families in our community are eternally grateful to these amazing people. We want to give a special thanks to all our donors and partners. Learn more.
New DFS Facebook Page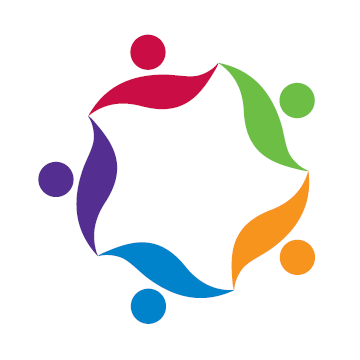 The Fairfax County Department of Family Services is on Facebook now! Follow us at @FairfaxCountyFamilyServices for news, events, tips, stories, training opportunities and more! We support families and county residents of all ages and stages of life. Join our community and engage with us through social media. #FairfaxCountyFamilyServices Like and Follow DFS' Facebook page.
Community Comments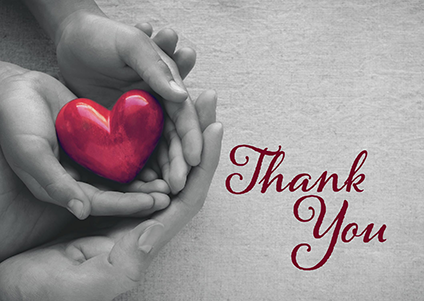 In each issue of our newsletter, we like to share a few of the notes we receive from the individuals impacted by the volunteers and services VPS provides. These notes of gratitude from families and partners in our community help to amplify how you can make a difference by continuing to support VPS:
"I couldn't stop the tears of joy that were rolling down my face, I am a single mother with three young children. I recently lost my job because of the virus, and I did not know how I was going to feed my family next week. Receiving the extra support from these gracious donors gives me hope and the strength to keep going. I thank these beautiful people, and God bless them." – Leslie S.
"We are forever grateful for the assistance in helping us get food, diaper and other things. My children were very happy with the gifts. We even received freshly cooked food which was delicious. Thank you so much! May god bless you all." – Karla F.
"Dan has truly been a pleasure to work with.  I've had the opportunity to work with Dan in the Spanish Adolescent group and several 5-11 groups.  In each group, I have witnessed Dan form healthy bonds with the children.  Whatever you need Dan to do, he does it with a smile.  Dan is charismatic, dependable, relatable, and flexible." – Natalie B., Parenting Education Programs Instructor
"Being a part of the BeFriend-A-Child program has been an amazing experience. I love being able to share our life's ups and downs with my mentee, and we learn so much from each other. She has taught me patience, how to listen, and that when you have a positive person in your life you can achieve anything. I'm looking forward to the many more times we get to be together." – Melanie A.
About Volunteer & Partner Services (VPS)
The Volunteer Post Newsletter is part of the Department of Family Services Volunteer & Partner Services Program (VPS) - managing volunteer programs (Administrative Assistant Program, BeFriend-A-Child Mentoring Program, Body Safety Program - Speak Up Be Safe, On-Call volunteers, Study Buddy Tutoring Program); recruiting and training volunteers for programs (Father Engagement Program and Parenting Education Programs); and working with partners, sponsors and donors to help in special efforts (Adopt-A-Family Program, Baby box initiative, back-to-school backpacks). Learn more about VPS and how volunteers are making a positive difference.
Browse through past newsletters in the archive.