Welcome to the 2021 Winter issue of The Volunteer Post Newsletter, a way to connect with current and potential volunteers, sponsors and donors interested in supporting children who are at risk of abuse, neglect or placed in foster care or with relatives.
Table of Contents

What's New
Program Highlights
Volunteer & Partner Recognition

Partners and Donors
Community Comments
About Volunteer & Partner Services
What's New
Thank You for Going Virtual, Facilitators!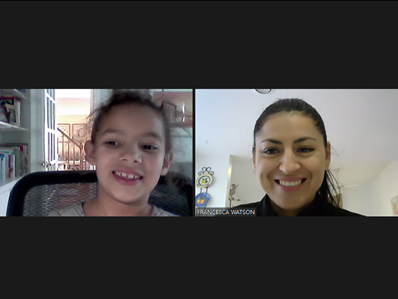 The Body Safety Program has gone virtual in response to COVID. Now, our trained volunteer facilitators teach virtual classes that are available directly to any children residing in Fairfax County!
The coordinator works directly with interested families to schedule a class based on their availability and using their preferred platform. Parents and guardians are welcome to participate in the classes, and children receive individualized or small (sibling) group classes. 
Learn more about how the VPS Body Safety Program is using the Speak Up Be Safe curriculum to support children in grades pre-k through sixth grade. 
---
Adopt-A-Family Shatters Records for Giving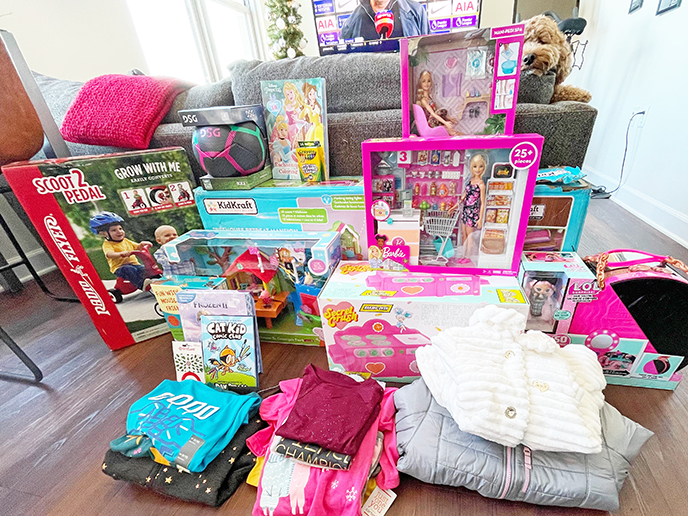 Due to generous donors, the Adopt-A-Family program served over 600 families in 2020. That was 200 more families than in 2019.
We also provided gifts, toys, food, clothing, and winter items to 1,245 children, serving 300 more children than in 2019.
The donors, as always, went above and beyond our expectations, and fulfilled their mission to make the holidays festive for families in need.
Learn more about the impact of Adopt-A-Family in our community. 
Program Highlights
Staff Additions
VPS is committed to the work we do to support families involved with the Department of Family Services' Children, Youth and Families Division. At this time, we are excited to announce some changes to the VPS team and share some information about our staff and the experiences and expertise they bring to our programs and services and to support families in the community. Meet Tiffani Peguese and Alex Hernandez.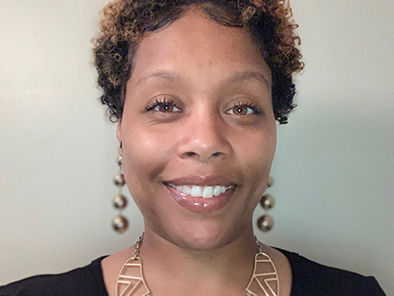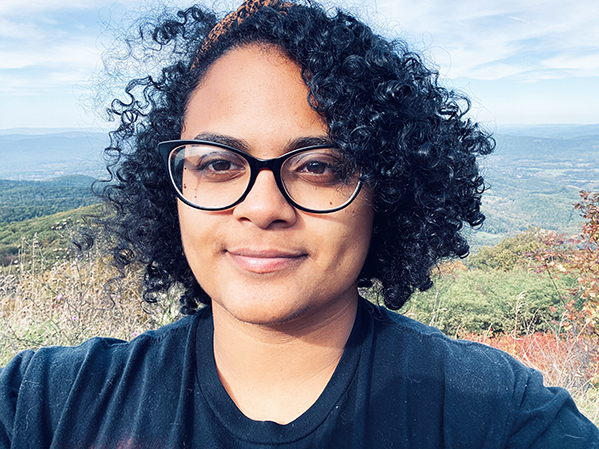 ---
Virtual Trip to Disneyland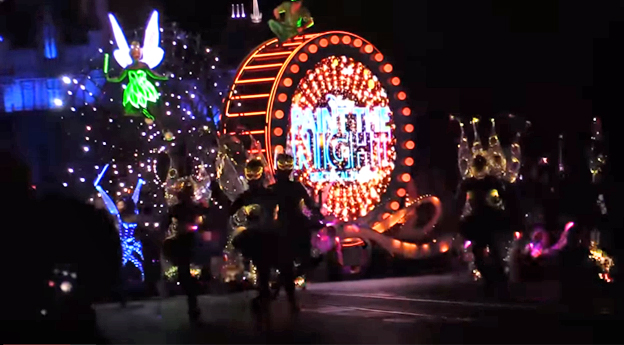 Befriend-A-Child mentors and mentees enjoyed an amazing virtual trip to Disneyland during the month of September! They were able to experience an incredible night parade that was a tribute to Disneyland's 60th opening night! They participated in a drawing activity with one of Disneyland's own Disney animators, and a few virtual rollercoasters. Learn more about this experience! Learn more about their Disneyland fun!
---
Virtual Paint Party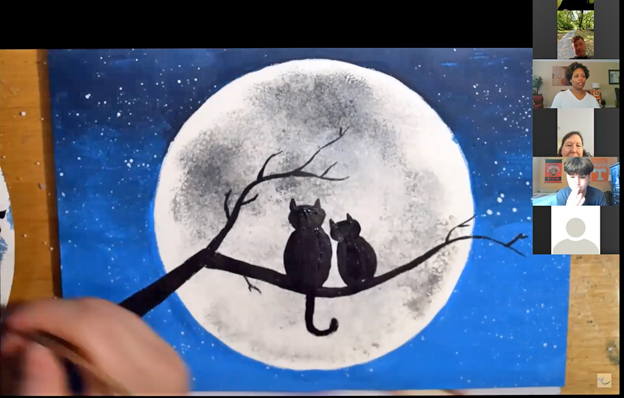 The October virtual paint party was a huge success. Thanks to the generous donors from the Reston chapter of Jack & Jill who purchased all of the paint supplies and snacks for the party! The Befriend-A-Child mentors and mentees enjoyed a virtual costume contest that included Minnie Mouse, a black cat, a troll, a stormtrooper, a ballerina, and a twin mentor. What a strange mix of characters!
After the costume contest, the group channeled their creativity to paint renditions of a cat howling at the moon! The group enjoyed the event so much that they are already asking when the next paint party will be held! Learn more about the party and check out their works of art!
---
Be-Friend-A-Child Holiday Party
Mentors and Mentees at the Virtual BeFriend-A-Child Holiday Party enjoyed entertainment by the Harmony Road Music & Art group. The event also featured a fun filled game of holiday bingo, and concluded with the Lights of the World holiday light show.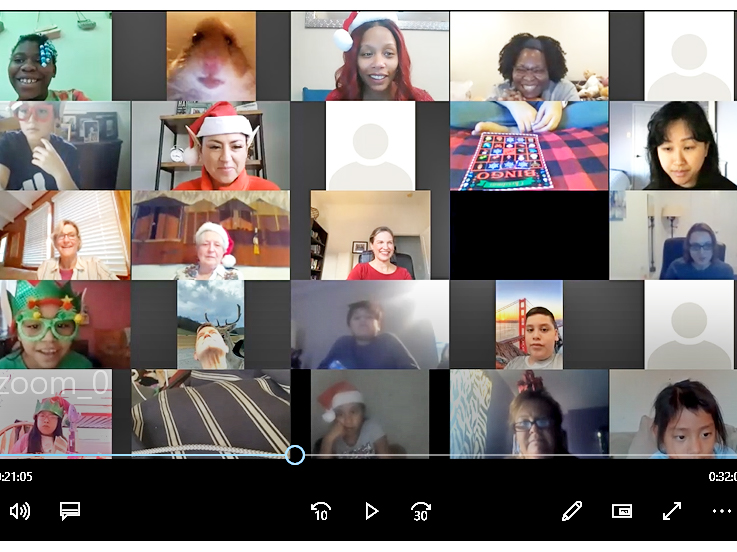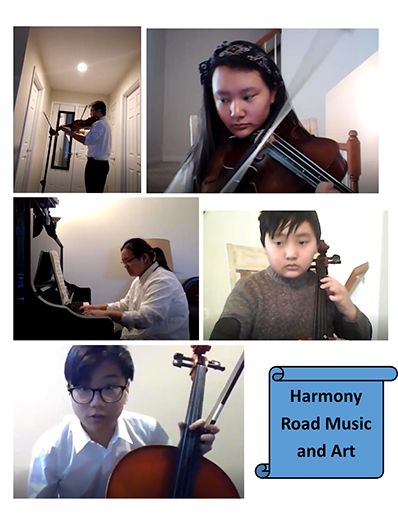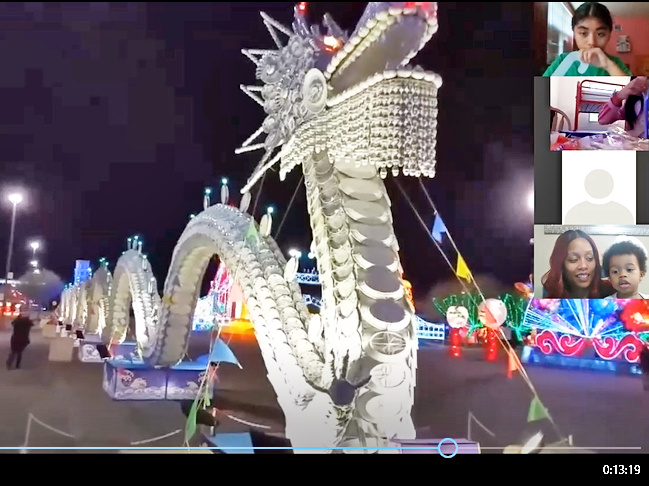 Volunteer & Partner Recognition
Farewell to AmeriCorps VISTA Brianna Dunn-Harrison
You may have interacted with Brianna as a volunteer with the VPS Administrative Assistant Program or this past year, when she became an AmeriCorps VISTA and emerged as an essential part of our team and the assistant coordinator of the BeFriend-A-Child Program. Brianna had some words to share in parting: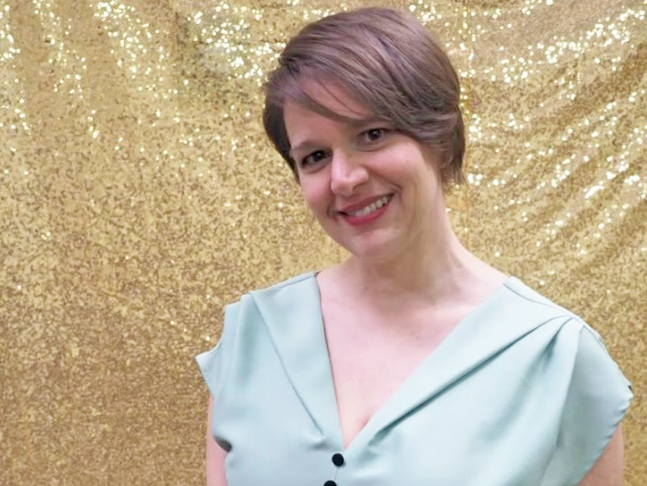 I can't say enough how much of an honor and privilege it has been serving you, the children and families of the Befriend-A-Child Mentoring Program. To the mentors, you have been a support to me as much as I have to you. I have learned so much from each one of you. While I have not quite figured out what is next for me, I am optimistic and keeping faith that it will be as rewarding as my experience with Befriend. You truly are the beautiful people of the world, to give freely of your time, energy and resources. To step in and build a relationship with a child you had never met is truly commendable. I thank you for your grace and flexibility through all of the changes that have occurred these past several months. It truly is a testament to your character and heart.
With my whole heart, I thank you for the privilege of serving you and the Befriend-a-Child families over the past two years. 
Sincerely, 
Brianna Dunn-Harrison
Partners and Donors
Teen Gift Drive Exceeds Expectations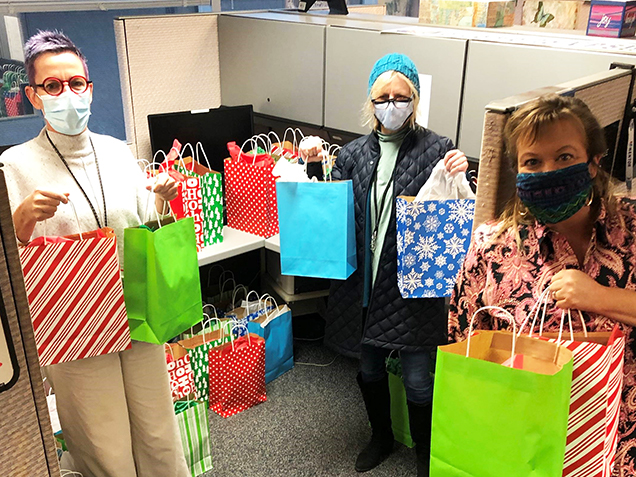 The Fairfax County Democratic Committee's gift drive for youth in foster care provided holiday gift bags, birthday, and graduation presents for every teen in our Foster Care and Adoption program.
The program is grateful for this generous giving of volunteers and committee members which raised enough to contribute a significant amount to the emergency fund, allowing us to be prepared for a tough winter for our community's most vulnerable. Learn more about the teen gift drive.
Community Comments
In each issue of our newsletter, we like to share some notes we receive from the individuals impacted by the volunteers and services VPS provides. These notes of gratitude from families and partners in our community help to amplify how you can make a difference by continuing to support them through VPS.
The True Meaning of Christmas
One of the Befriend-A-Child Mentees shares a heartfelt letter to her mentor on the true meaning of Christmas.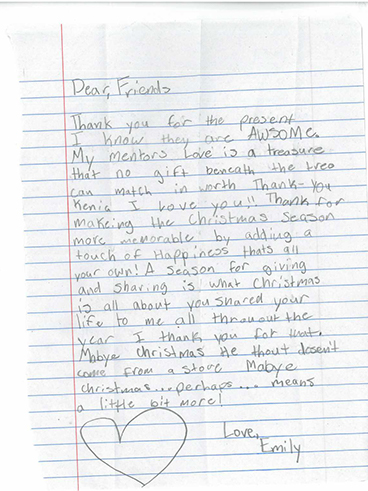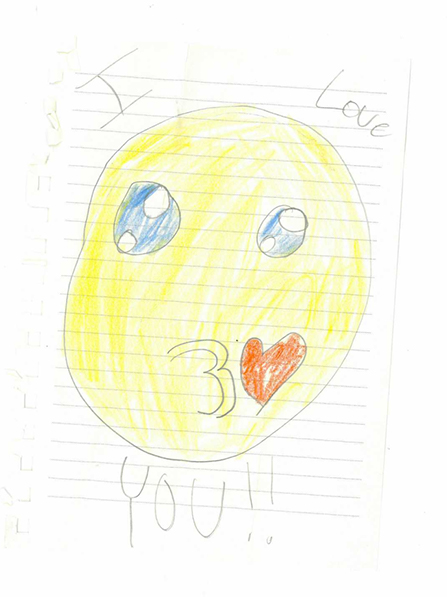 ---
Warmth for the Winter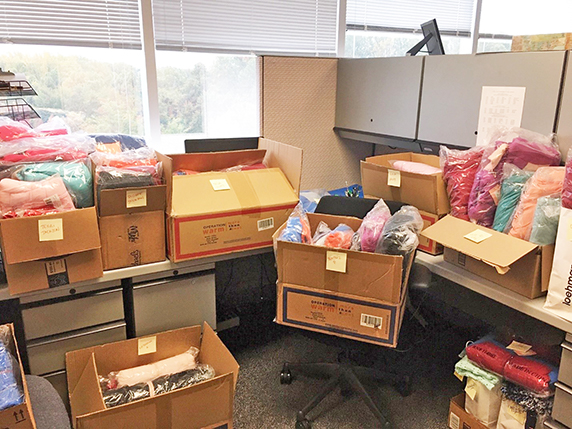 One of VPS' incredible donors, The Community Foundation of Northern Virginia, generously donated nearly 200 winter coats to the families of Fairfax County.
Thanks to them, many children in the community will no longer be cold this winter.
Check out some of the wonderful words from the community recipients and staff who were so grateful for the warm winter coats.
About Volunteer & Partner Services (VPS)
The Volunteer Post Newsletter is part of the Department of Family Services Volunteer & Partner Services Program (VPS) - managing volunteer programs (Administrative Assistant Program, BeFriend-A-Child Mentoring Program, Body Safety Program - Speak Up Be Safe, On-Call volunteers, Study Buddy Tutoring Program); recruiting and training volunteers for programs (Father Engagement Program and Parenting Education Programs); and working with partners, sponsors and donors to help in special efforts (Adopt-A-Family Program, Baby box initiative, back-to-school backpacks). Learn more about VPS and how volunteers are making a positive difference.
Browse through past newsletters in the archive.