What are Dads Parenting Groups?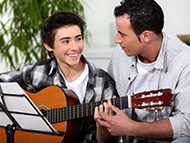 Volunteer facilitators are needed to lead parenting classes for fathers. Developed by a widely renowned team of fathering experts, 24/7™ Dad is a unique and innovative program specifically designed to educate and empower fathers, support co-parenting mothers, and enable children to develop strong self-esteem, family identity and values. It focuses on five key areas of fatherhood:
Self-awareness
Self-care and coping
Fathering skills
Parenting skills
Relationship skills
Referral Process
Many fathers enrolled in the class have not been involved with their children, recognize that they need to improve their parenting skills, and want to break the cycle of absence in their family.
Fathers are encouraged to apply to the program; however, most of the men are referred by a social worker. Participants are screened to determine their appropriateness for the class. Learn more about the program.
How Can You Help?
Become a Facilitator
Volunteer facilitators teach parenting classes that are specifically designed to work with these fathers who struggle with parenting or engaging with their children who may be within the child welfare system.
Facilitators must be at least 30 years old, a father and have experience with the child welfare system as a client or a professional. Facilitators need to be reliable, accepting, patient, honest, flexible, motivated, cooperative and tolerant. Volunteers help fathers engage in and build relationships with their children.
For more information, email Krissa Slone or call 703-324-7751.
---
Learn more about the application process and criteria for becoming a volunteer with the Parenting Education Program.
Apply to volunteer today!
---
Meet Our Volunteers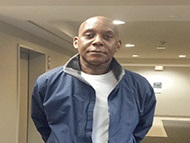 Theodore Holloman is a retired Coast Guard officer and Federal government executive. He and his wife have been married for 35 years and have an adult daughter. Theodore views his support of county's fathering efforts as a way to positively impact our community, and by extension, the nation. He believes the family is the basis of our society.
Seth Kaplan has been living in the northern Virginia area for about the past 10 years. He's a professor at a local university. Seth says that his greatest joy in life is his son, "who is a constant source of energy and imagination!" Set is very excited to be a part of the Father Engagement Mentoring Program. "It is a wonderful program that can be an asset to fathers and their families. I am glad I can contribute to it!"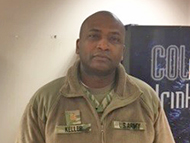 Chester B. Keller is a husband, father and friend. He has been serving in the United States Army National Guard for 24 years. He is currently assigned to Program Executive Soldier, Fort Belvoir, VA, where he is serving as an Assistant Product Manager. Chester is a proud member of the Omega Psi Phi Fraternity, Incorporated, and Psi Alpha Alpha Chapter where he is currently the Voter Registration and Relay for Life chairman.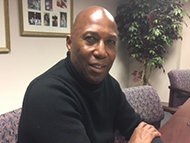 Johnny Logan is currently the Director of Culinary Arts at the Art Institute of Washington. He is retired from the Department of Veterans Affairs. Prior to this, he retired from the United States Navy after 33 years of service. Johnny is a member of the Omega Psi Phi Fraternity, Incorporated and is currently the Assistant Keeper of Finance of the Psi Alpha Alpha Chapter in Fairfax County, Virginia. Johnny currently resides in Arlington, Va., with his wife Darlene. They have two daughters. Jessica and Ashleigh Logan.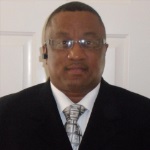 Kevin Richard is one of seven children who was born and raised in New Orleans, LA to a single mother. Shortly after graduating high school, he joined the Army, where he served 23 years. Kevin's education includes an associate's degree in Business, a bachelor's degree in Psychology w/ Childhood Development, and a master's degree in Psychology with Addictions. He is a husband and father to three children and a grandfather to one grandchild. After Kevin's military career, he began working with at-risk youth at the National Guard Youth Challenge Program for eight years. After the program, he started working with the Department of Family Services as a Child Protection Investigator, and then a Foster Care Specialist. While still working with DFS, Kevin then started working for the Office for Women & Domestic and Sexual Violence Services, as a youth education and outreach specialist. Kevin has a strong passion for working with families, and during his time with DFS, he also volunteered with the Parenting Education Program, as well as the Fatherhood Engagement Program.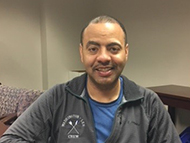 Craig Spraggins is husband, father and a 19-year educator in the Arlington Public Schools system. He currently serves in the capacity of the Instructional Technology Coordinator at Washington-Lee High School where he is responsible for teaching faculty how to integrate 21st century classroom instructional technology to be engaging and meaningful to students. Craig has been a proud member of the Omega Psi Phi Fraternity, Incorporated for 10 years and is currently the Basileus (President) of the Psi Alpha Alpha Chapter which operates in Fairfax County, Virginia.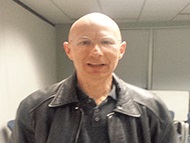 William "Bill" Weech is the proud father of four children: Alec, Chris, Liz and Jo. As a dad, he has shared everything from scouting to soccer coaching with his kids. Being a parent is the most meaningful thing he has done in his life. Bill retired after thirty years of service with the federal government. Most of his career was spent in executive development. Bill has taught leadership courses, served as an executive coach and worked as a management consultant to senior federal executives. Bill's professional life was spent helping other people do what they wanted to do better. In his younger days, he was a competitive cyclist and he still enjoys cycling in his spare time.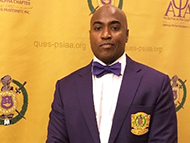 Tony Wells is a husband, father, military retiree and Department of Defense government employee in Northern Virginia. Tony has been a proud member of the Omega Psi Phi Fraternity, Incorporated for 16 years and he serves on multiple volunteer committees of the Psi Alpha Alpha chapter which operates Fairfax County, Virginia.