(Posted 2022 January)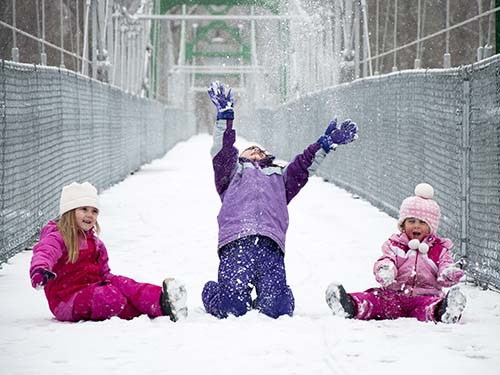 When the cold winter weather blows into Fairfax County everyone needs to bundle up to stay warm. This includes the approximately 260 children in our community who are in foster care.
The Our Children Fund cares deeply about making sure that those in foster care have what they need, so much so that they offered to provide a warm coat for every child served by the Fairfax County Foster Care and Adoption program. Receiving the gift of a brand-new coat brings giant smiles and excitement to the faces of children and an enormous sense of relief to families.
The Our Children Fund was created to provide financial assistance for "normalizing" items and experiences for children in the Fairfax County foster care program between the ages of birth and 17 years and young adults between the ages of 18 and 21 if permanency (return home, relative placement, or adoption) is not achieved and addresses their otherwise unmet medical, social, emotional, and education needs. Learn more about the great work The Our Children Fund is doing in our community.
Thank you to The Our Children Fund for wrapping a warm hug of support around foster children in our community!
---
This article posting is part of The Volunteer Post Newsletter for current and potential volunteers, sponsors and donors interested in supporting children and families in crisis. Learn more about Fairfax County Department of Family Services' Volunteer & Partner Services Program (VPS).