On the evening of Wednesday, April 28, 2021, the Volunteer & Partner Services Program held our annual appreciation event to recognize and celebrate our volunteers, partners, and donors who have helped so many families and children year after year! With only three full-time staff, we could not do this job without all of you!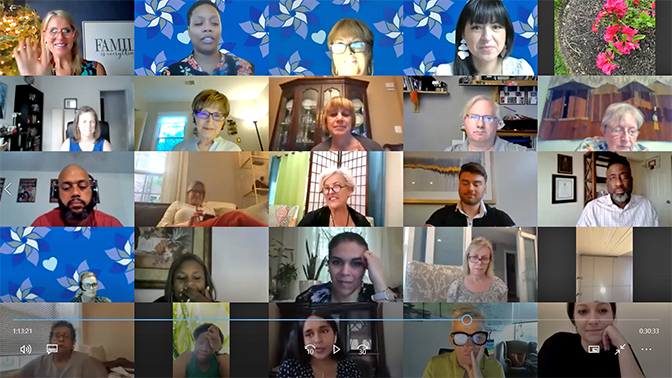 The virtual event kicked off with a terrific performance by strings duo, Ethan and Nathan Morlu on the violin and viola. These talented musicians are 16-year-old twin brothers in their junior year at Woodbridge Senior High School, who were thrilled for this opportunity to share their passion for music with others.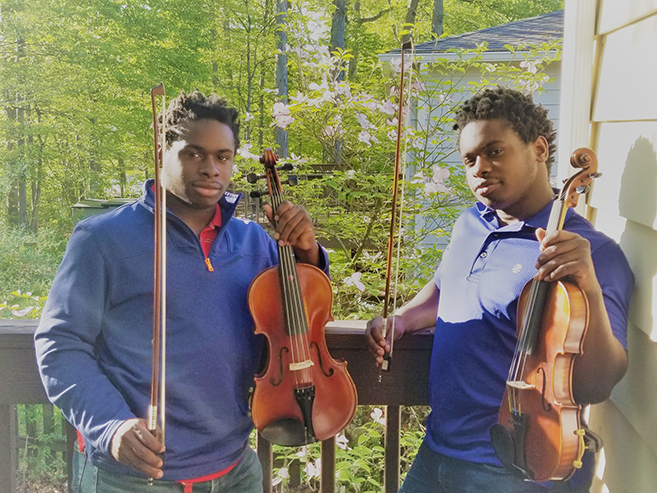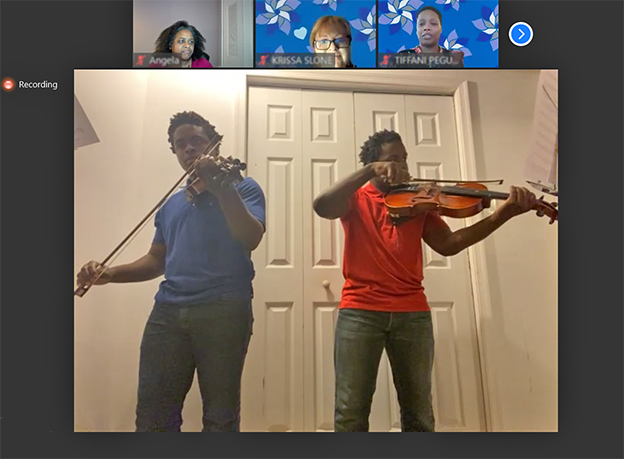 Welcome by Special Guests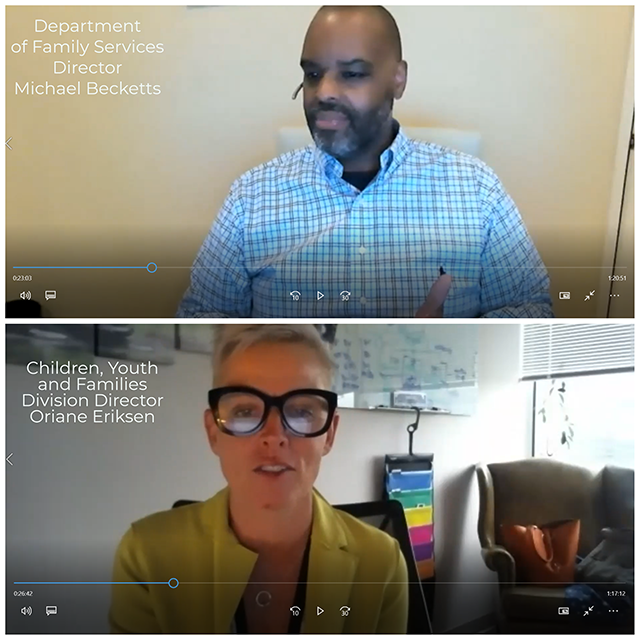 Department of Family Services Director Michael Becketts and Children Youth and Families Division Director Oriane Eriksen shared their heartfelt thanks for the contributions all our volunteers and partners make.
Much of Michael Becketts' career has been spent in organizations focused on supporting the health, safety and well-being of marginalized and vulnerable populations. He spoke about the ways that DFS has refined our mission, vision, and values and set the tone for operating under a pandemic, and he recognized all our volunteers and partners for the vital role they have played this past year. 
Oriane Eriksen has worked in many settings including child welfare, mental health and substance use services.  She has a passion for working with people and is grateful to work in a community that shares this desire to help people. Eriksen shared a variety of statistics demonstrating the enormous impact our volunteers and donors have made in the lives of so many families in our community. Your support throughout the pandemic was nothing short of phenomenal.
Training on Emotional Intelligence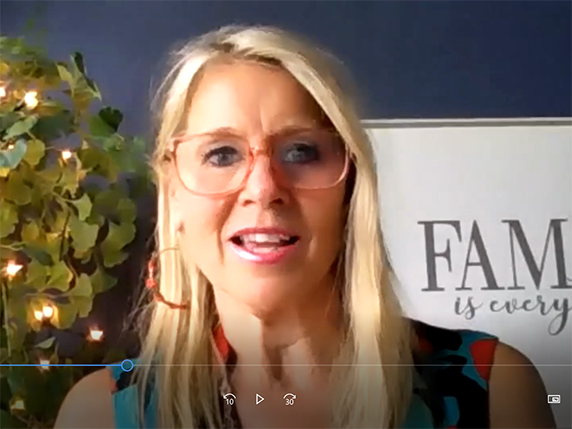 Robin Baker, the Director of Learning and Development for Fairfax County Government provided this special presentation designed to help volunteers with Staying Connected in a Virtual World. She explained the five areas that impact emotional intelligence and offered suggestions for ways to improve in each area. She identified that mentoring and coaching are good ways to activate emotional intelligence. 
Volunteer and Family Testimonials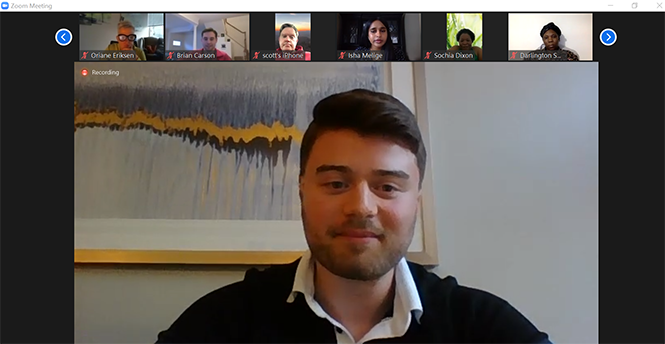 Dan Brockwell, a teacher with the Parenting Education Programs and a former mentor with the BeFriend-A-Child program shared a personal story of why he volunteers. He provided encouragement from the perspective of someone who has faced some of the unique challenges that can occur with opening your heart to children as a mentor.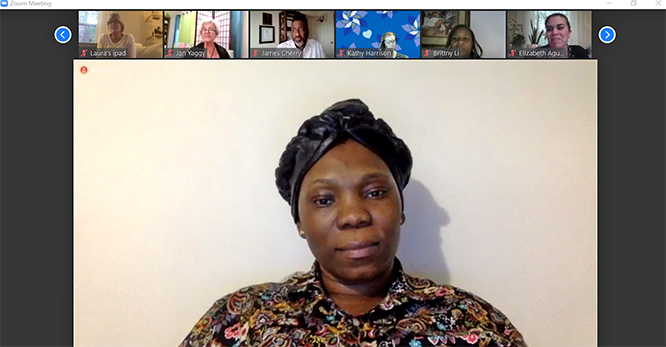 The final speaker was Mennetta Smith, mother to two BeFriend-A-Child participants. She has seen firsthand the power of mentoring. Not only is she a fierce advocate for the well-being of her children, but she is also a fierce advocate for mentoring as a way to build resilience in children who have experienced trauma.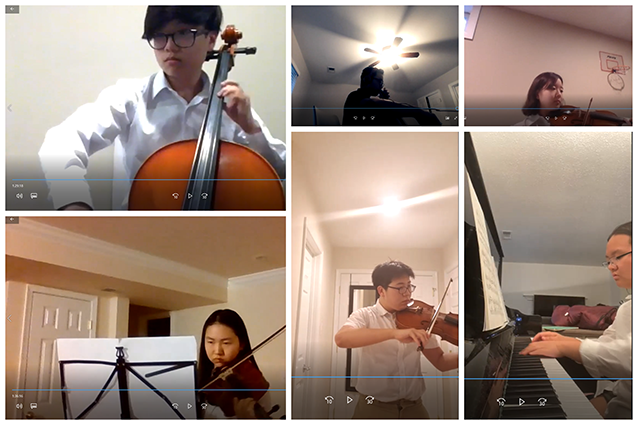 In closing, the staff of VPS once again expressed their utmost gratitude for all the efforts of VPS volunteers, partners and donors. As the event ended, several students with the Harmony Road Ensemble gave a special performance of a variety of classical pieces. These accomplished young musicians beautifully performed several pieces on stringed instruments and piano. 
This was a wonderful evening full of powerful, uplifting speeches and performances. Thanks again to everyone who attended.
---
This article posting is part of The Volunteer Post Newsletter for current and potential volunteers, sponsors and donors interested in supporting children and families in crisis. Learn more about Fairfax County Department of Family Services' Volunteer & Partner Services Program (VPS).