VPS is committed to the work we do to support families involved with the Department of Family Services' Children, Youth and Families Division. At this time, we are excited to announce some changes to the VPS team and share some information about our staff and the experiences and expertise they bring to our programs and services and to support families in the community.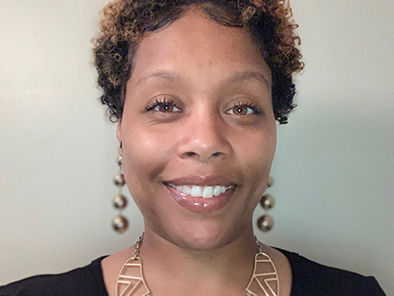 Meet Tiffani Peguese
Tiffani was recently promoted to the position of BeFriend-A-Child Coordinator. Previously, Tiffani was the VPS Partnership and Program Developer which included running the Study Buddy Tutoring Program, managing the Volunteer Management System, and onboarding and recruiting volunteers. Tiffani also took on the role of acting coordinator for BeFriend-A-Child when the position became vacant during the pandemic. Without hesitation, she helped transition both the Study Buddy Program and BeFriend-A-Child Program into virtually platformed programs so that children could continue to receive needed services.
Tiffani has a Master of Arts in education, with a focus on adult education and training from University of Phoenix. She has more than eight years of child welfare experience with an emphasis on prevention through home visiting. The bulk of her experience comes from her time in various roles with Healthy Families Fairfax with both non-profits and DFS to include being a family support specialist, a program supervisor at Northern Virginia Family Services, and family resource specialist supervisor.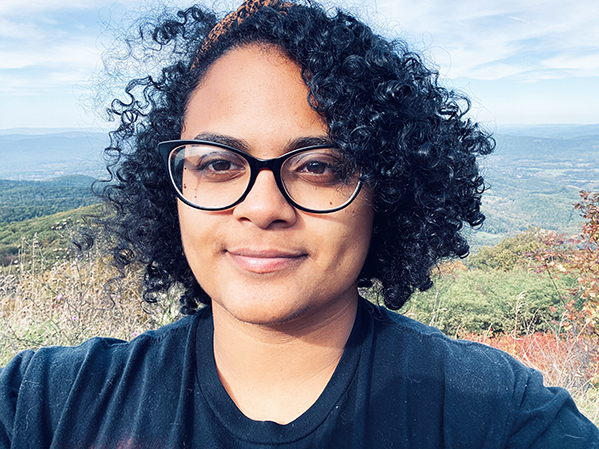 Meet Alex Hernandez
Alex, a social service specialist II in Protection and Preservation Services, is currently pursuing her Master of Social Work from George Mason University. As part of this program, Alex is completing her MSW Generalist Year internship with VPS.
Alex is passionate about promoting the welfare of families and other vulnerable populations in her community, and she brings helpful expertise to the program. In 2017, Alex joined the Department of Family Services Healthy Families Fairfax home visitation program. Before that, she worked as a senior case manager at a homeless shelter connecting the homeless to stable housing and other community resources. 
---
This article posting is part of The Volunteer Post Newsletter for current and potential volunteers, sponsors and donors interested in supporting children and families in crisis. Learn more about Fairfax County Department of Family Services' Volunteer & Partner Services Program (VPS).