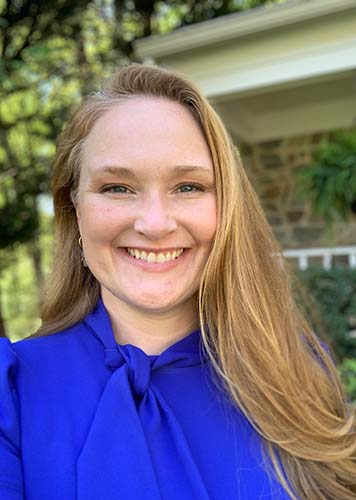 Please join us in welcoming Emily Swenson, the newest Volunteer & Partner Services' team member.
Emily, a native of Fairfax County, joins our staff as the Partnership and Program coordinator. She had a long career at Volunteer Fairfax, a local volunteer center where she managed and created volunteer engagement programs for individuals, groups, and companies in our community. She also helped to build capacity in local nonprofit and public agencies through volunteerism.
Emily brings with her a deep knowledge in the fields of volunteer management and partnership development; and helping others find their unique gifts and how to serve their community. 
With three school-aged children, Emily knows how juggling a family with other responsibilities has created unexpected stressors, especially during the pandemic. She is excited to be a part of such a giving community that is making an impact on the lives of children and families, especially during these unprecedented times. 
Emily is a member of the Leadership Fairfax Class of 2012 and an alumnus of the American Express Leadership Academy with the Center for Creative Leadership. She holds a degree in Public Administration from James Madison University. 
In her free time, Emily enjoys engaging her family in volunteering in their community and exploring new and unique destinations. When given the chance, she enjoys snapping photos of the world around her. She is enjoying being a part of our dynamic team!
---
This article posting is part of The Volunteer Post Newsletter for current and potential volunteers, sponsors and donors interested in supporting children and families in crisis. Learn more about Fairfax County Department of Family Services' Volunteer & Partner Services Program (VPS).