For many families who lost their jobs during the COVID-19 pandemic, two of their biggest needs were baby supplies and hygiene products. Volunteer & Partner Services staff greatly appreciated the outpouring of support from so many donors to help keep our little ones safe and healthy. Over the winter, VPS partnered with two organizations to help with these needs.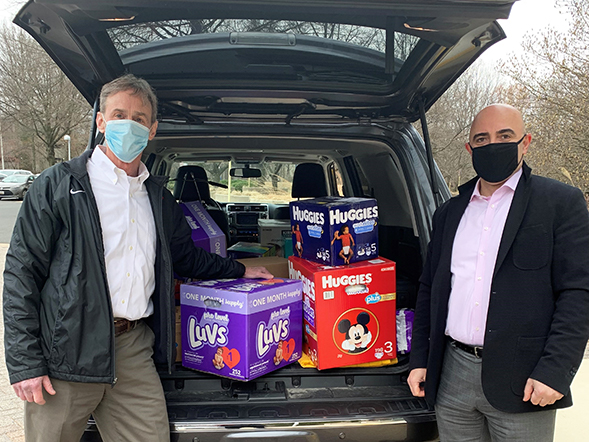 This year, the GKY-Dewberry Alliance Mentor-Protégé Joint Venture brainstormed ideas for supporting the local community during what has been for many families one of the most challenging periods in recent memory.
Staff quickly embraced the idea of holding a diaper drive to benefit Fairfax County, home of both firms' headquarters.
Their employees in the Fairfax and Chantilly offices, as well as nationwide participated, shipping diapers and wipes from all over the country! Stu Stein of GKY and Siamak Esfandiary of Dewberry brought over 50 boxes diapers valued at $1,500 to the Fairfax County Department of Family Services in March. VPS is so grateful for this generous donation of diapers that has helped to make a hard time a little bit easier for our neighbors.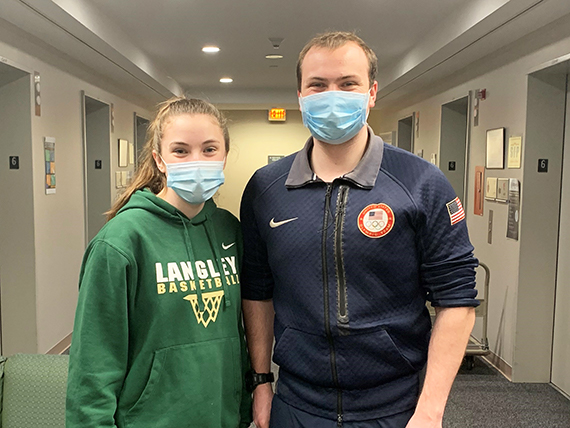 The Wish List Project, managed by Christie Shumadine, reached out to the community for help with gathering hygiene products for families who could not afford to purchase these items. VPS was overwhelmed by the response!
Ms. Shumadine encouraged community donors to open their hearts, and the items came pouring in. The delivery of hundreds of personal hygiene items arrived at the VPS office in March. This massive donation included $1,000 worth of shampoo, soap, toothbrushes and toothpaste, cleaning products, deodorant, disinfecting products and more.
We can't thank both donors enough for thinking of our families and providing them with care and support in a difficult time.    
---
This article posting is part of The Volunteer Post Newsletter for current and potential volunteers, sponsors and donors interested in supporting children and families in crisis. Learn more about Fairfax County Department of Family Services' Volunteer & Partner Services Program (VPS).