Nominations for the 2018 Martha Glennan Disability Inclusion and Equality Awards  are being accepted until November 9, 2018 at 5 p.m. Completed nomination forms must be submitted to disabilityservices@fairfaxcounty.gov.
The Fairfax Area Disability Services Board's Martha Glennan Disability Inclusion and Equality Awards are presented annually to recognize people, businesses, nonprofits, government agencies, and other organizations that excel in successfully demonstrating integration and equal rights for people with disabilities in the Fairfax area. Honorees demonstrate a strong commitment to the full inclusion of people with disabilities in all aspects of community life, including (but not limited to) housing, employment, public accommodation, integration, education, transition, home based supports, recreation and transportation.
2017 Award Winners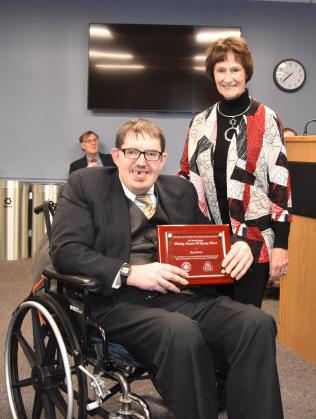 Rory Dunn (Self Advocate Award)— Since moving from an Intermediate Care Facility to his own apartment, Rory Dunn has educated and empowered others still living in institutions to explore community living options.  Now that Rory is living in the community, he manages his own schedule, makes choices, and navigates the community. Or, as Rory puts it, "Life has never been this beautiful, and I am living every bit of it."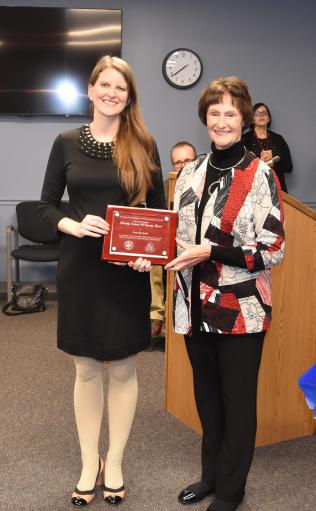 Lucy Beadnell (Individual Award)— Lucy Beadnell works as the director of advocacy for the Arc of Northern Virginia where she increases awareness of the talents of, and the barriers facing people with disabilities. Her current focuses include justice reform, integrated housing, and children transitioning out of nursing facilities. One of Lucy's core values is that information should be free, available, and accessible to all. She has grown the organization's information and referral program by writing family-friendly guidebooks that offer in-depth information on locating housing, finding quality staff, leaving institutional settings, and ensuring safety and justice for people with disabilities.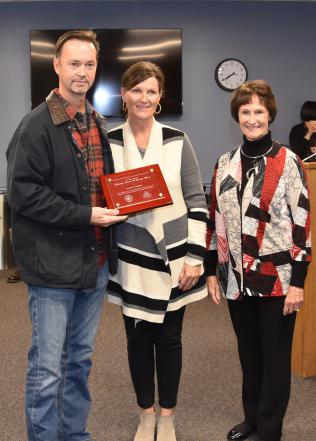 Southern Asphalt (Business Award)— Southern Asphalt is a Fairfax County family-owned paving business.  Southern Asphalt's skillset has ensured a high level of accessibility for county residents; often finding ways to provide accessible routes without the need for less accessible ramp designs in the park environment. Because of their excellent work ethic, and intrinsic desire to go beyond the call of duty, Southern Asphalt has firmly and competently enhanced the quality of life of people with disabilities through their outstanding work.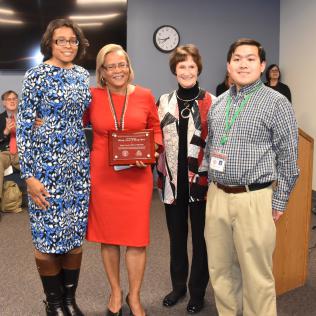 Fairfax County Office of Elections (Government Organization Award)— Since 2012, the Office of Elections has enthusiastically supported college students and recent graduates in the John Hudson Internship Program. What sets them apart is how they typically hire students who have little to no work experience or who need additional supports to be successful in the workplace.  They not only provide summer interns with a meaningful work experience, but go above and beyond by hiring several of the interns, which increases the diversity of the workforce and takes us one step closer to furthering the Fairfax Area Disability Services Board's mission of making Fairfax County Government a model employer for people with disabilities.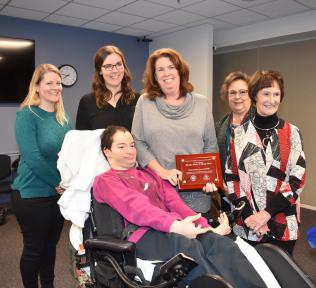 Donna Goldbranson & SPecially Adapted Resource Clubs (Individual and Organization of the Year)— SPecially Adapted Resource Clubs (SPARC) has had a profoundly positive impact on countless individuals    with disabilities, and none of it would be possible without the dedication    and passion of Donna Goldbranson.  As Braddock District Supervisor     John Cook said in his nomination, "[Donna] led the way in creating a    Fairfax County where all people, regardless of ability, can work, play, and prosper – which is a gift we cannot put a price tag on." Donna identified an unmet need for young adults with disabilities who were not being served once they left the public-school system. She created a solution for     inclusion when she opened the first SPARC Club. Donna believes that the best way to provide opportunities for individuals with disabilities is to make sure the community is accessible to ALL.
Past Award Recipients
2016: LSG Sky Chefs; Volunteer Solutions; Wildflour Caterers; The Arc of Northern Virginia; Brooke Annessa; and Doris Ray
2015: Doug James; Sheila Barnes; Cameron's Coffee and Chocolates; and Securis
2014: Dr. Robert Rudney; Home Depot (Fairfax Circle store); and ServiceSource
About Martha Glennan
Martha Glennan founded the Fairfax Area Disability Services Board in 1992. As its first chairman, she advocated for people with disabilities, and helped countless individuals and families live more fulfilling lives.  Originally a Fairfax County Public Schools teacher, Martha believed in the letter, as well as the spirit of the laws protecting people with disabilities in the areas of employment, housing, transportation, education, access to places of worship, state and local government, and public facilities. She was a lively supporter of universal design, demonstrating that ease of access can be both functional and beautiful at the same time.