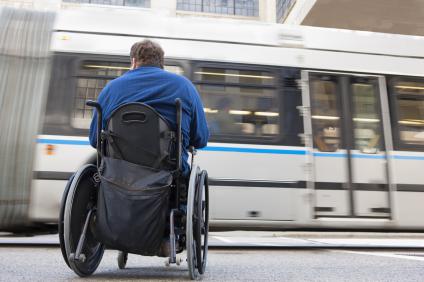 Transportation Information
Transportation Guide to Northern Virginia for People with Disabilities
How to Resolve Complaints with a Transportation Provider
ADA Paratransit Information: Customers' rights and responsibilities
Fairfax County Transportation Information Page: Transportation services, road conditions, vehicle registration, maps, news etc.
Fairfax County Transportation Options Interactive Map: Interactive map that displays all transportation options for people with disabilities within 1/4 mile of inputted address.
Paratransit
MetroAccess: Door-to-door, shared-ride, ADA paratransit service for people with disabilities who cannot use bus or rail service.
Fastran: Specialized transportation services for residents of Fairfax County and the Cities of Fairfax and Falls Church participating in human services agency programs.
Virginia Non-Emergency Medical Transportation: Free transportation for Medicaid recipients to Medicaid service providers.
Discounted Transportation
Most public transportation systems offer discounts for people with disabilities. Go to Fairfax County Connector and Metro for reduced fare information.
Fairfax County Taxi Voucher Program: Provides discounted taxi vouchers for eligible residents of Fairfax County and the City of Fairfax. The program allows qualified users to travel affordable, safely and independently with the purchase of discounted taxicab coupons. All vouchers are able to be used 24 hours a day, 7 days a week. Vouchers do expire 12 months from the time of purchase.