A version of this story appeared in the February 2019 issue of the Golden Gazette.
Lorton resident Bertha Wilson was just 11 years old when she started helping her parents on their Willow Branch farm in eastern North Carolina. Seventy-four years later, she reflects on how hard farm work taught her how to live a full and gracious life.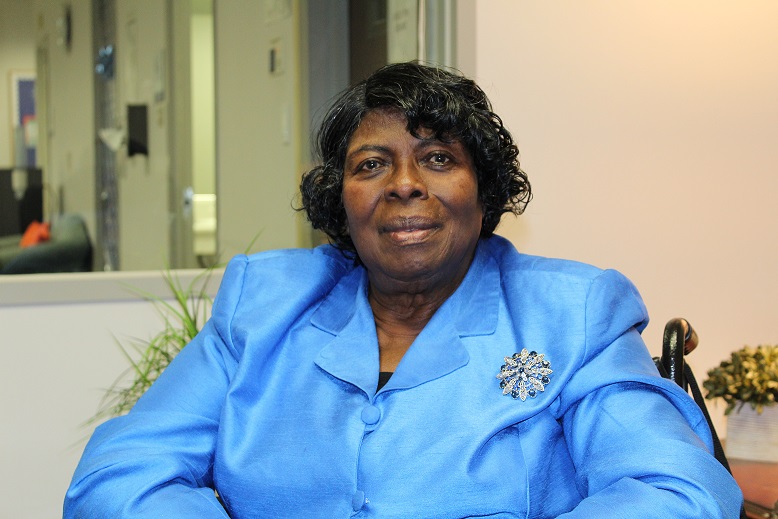 Bertha's family was one of about 10 tenants in their sharecropping community. "We took care of each other. The days were long, but if we were done with our work and our neighbor needed help, my dad would always have us go and help them," she said. They farmed tobacco, peanuts, corn, cotton and other crops — only with the use of a mule to pull a plow, and Bertha's and her family's hands to pick the threads from the peanuts and to hang the tobacco to dry.
Children, including Bertha, were needed on the farm, which impacted their ability to go to school. "It was hard. We would fall behind because we needed to miss school to help out at home," she said. Keeping up with school was made more difficult because, as she recalled, "we had to walk several miles to school — transportation was not available to us."
But each obstacle fueled Bertha's persevering spirit as she became an adult. "When my kids were old enough for school, I was not satisfied with their bus route. There was no bus stop near our home. I wrote a letter to the school principal and insisted the bus route change to pick up my children and the other children on the farm. And they did it!" All four of Bertha's children went on to earn college degrees.
To make ends meet after her husband died suddenly from a brain illness, Bertha worked several different jobs including a factory worker and caregiver. As a participant in Mount Vernon Adult Day Health Care program, she now interacts with her own caregivers daily. One of those caregivers is Ingrid Parkhurst, Center Nurse Coordinator. "Bertha is the best. She is such a wonderful person to talk to and has so much wonderful life advice," Ingrid said.
Indeed, Bertha does have advice for everyone, and it is simple: "Have faith in God and be happy." It's something she has always been, despite obstacles she encountered in her life. "I will not complain. It is a choice to be sad, or to be happy. And I am happy!"
Now a grandmother to nine grandchildren, 10 great grandchildren and four great-great grandchildren, Bertha is eager to share the lessons she learned about family. "I am thankful for my parents. They taught us how to work, manners, respect, honesty and how to take care of things. My parents and my faith in God, this is what made me who I am!"
February is Black History Month, and the Health Department's Adult Day Health Care service honors all of our African-American participants and staff. Thank you, Bertha, for sharing your story!