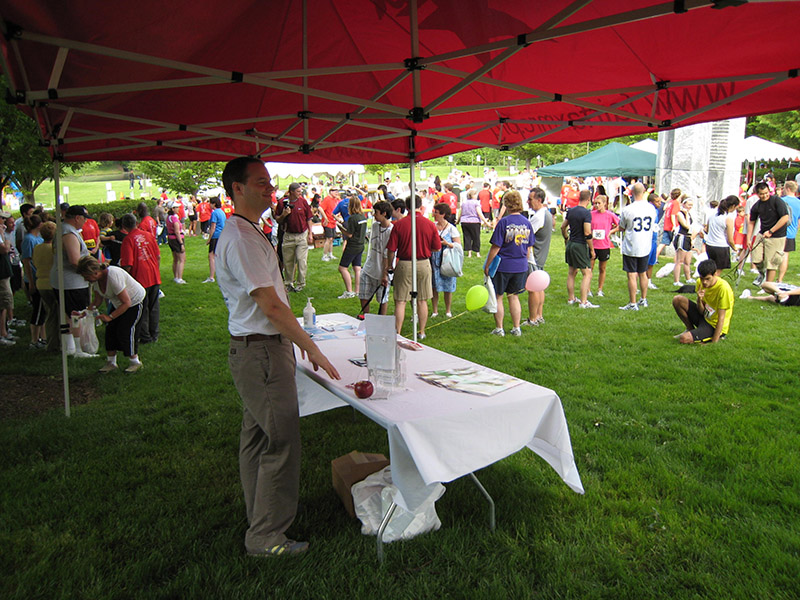 Fairfax Medical Reserve Corps (MRC) Champions help promote healthy habits, such as proper handwashing and getting the flu vaccine, as well as personal emergency preparedness through the Community Champions program. By participating in these events, volunteers also help to increase visibility of Fairfax MRC and recruit new members into the program.
Examples of volunteer events include:
George Mason University Health and Fitness Expo, Fairfax, VA.
United States Patent and Trademark Office Community Day, Alexandria, VA.
Culmore Multicultural Day, Falls Church, VA.
Ready, Set Know Festival, Burke, VA.
Preparedness Awareness Weekend, Springfield, VA.
Department of Justice Health Fair, Washington, DC.
Springfest, Reston, VA.
Fall for Kids Fest, Fairfax, VA.
New events are added to our outreach calendar every year. Learn more about how you can become a Community Champion.