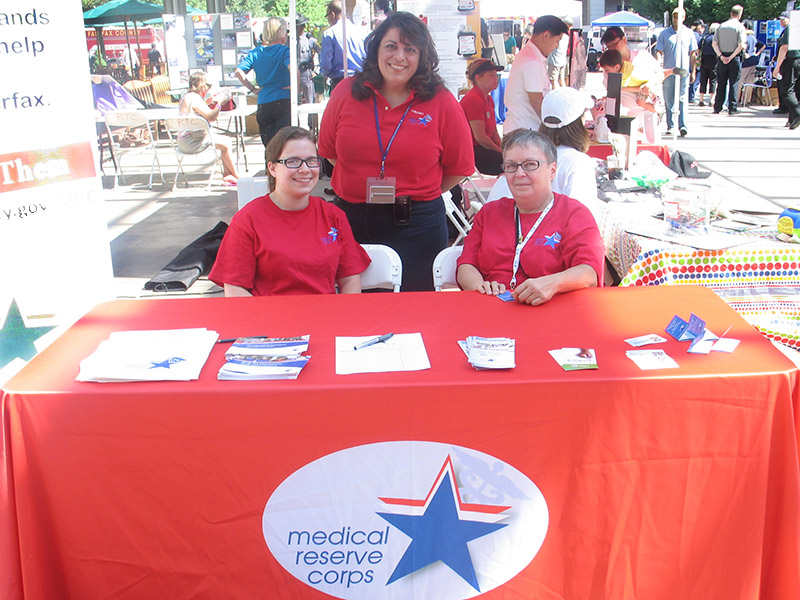 Joining the MRC is easy, training is free, and the time commitment is small — it takes just 8 hours of training to make a difference in your community.
To volunteer, you must first fill out an application in the Virginia Volunteer Health System (VVHS).
See the requirements below to learn more about our program. For complete program information, please read the MRC Volunteer Member Handbook.
Basic Requirements
Minimum of 18 years of age.
Complete the VVHS application.
Complete orientation.
Participate in at least one activity per year.
Complete background check SP-167.
United States citizenship is not required; however, members must present a valid form of identification at the time of orientation.
Members must remain free of felony and serious misdemeanor convictions.
Members must agree to abide by and sign the Fairfax Volunteer Code of Ethics.
Role-Specific Requirements
Emergency Response Volunteers
Must complete FEMA ICS 100 and 700. 
Must speak and understand English, if specified in position description.
Must be able to work a 12-hour shift, if specified in position description.
Public Health Volunteers
Based on assignment, volunteers may be asked to:
Complete a full criminal background investigation with fingerprints at the Fairfax County Government Center.
Provide immunization record.
Sign confidentiality agreement.
Complete additional training as needed.