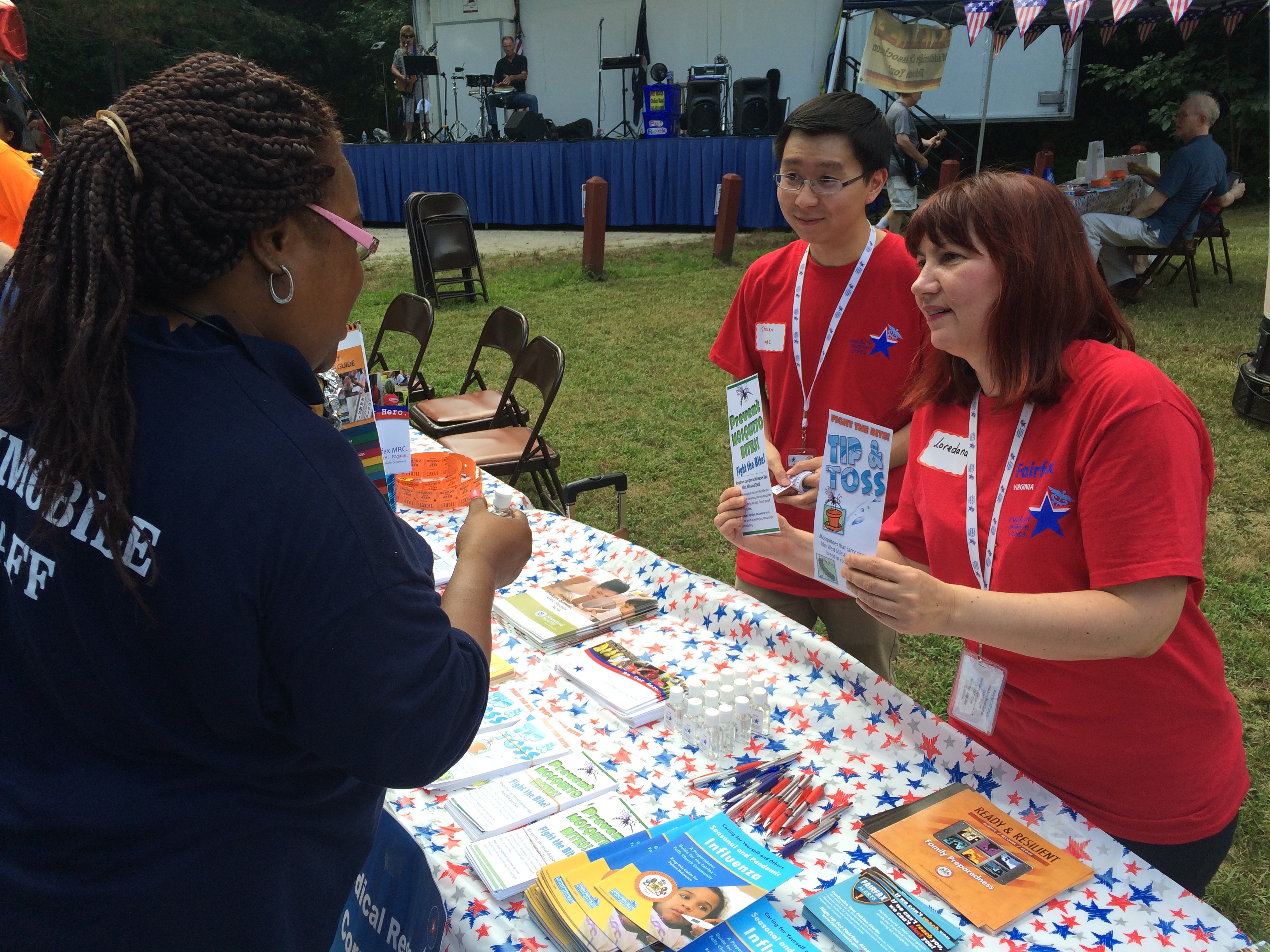 The Fairfax MRC program currently has over 2,000 active members coming from a variety of backgrounds. Medical volunteers are qualified medical personnel, such as doctors and nurses, who can administer vaccines and do testing. Non-medical volunteers, including students, teachers, and stay at home parents, can set up clinics, act as greeters, do flow control, screen calls, and more. All volunteers go through training to make sure everyone gets the same foundation "so they understand our mission and understand our role in a public health emergency," said Paula Rosca, Fairfax MRC Program Coordinator. Because the MRC program offers so many ways to volunteer, people can find where they feel comfortable and what is a good match for the skills they joined with. Further training provided by the program allows them to find opportunities that may be more advanced.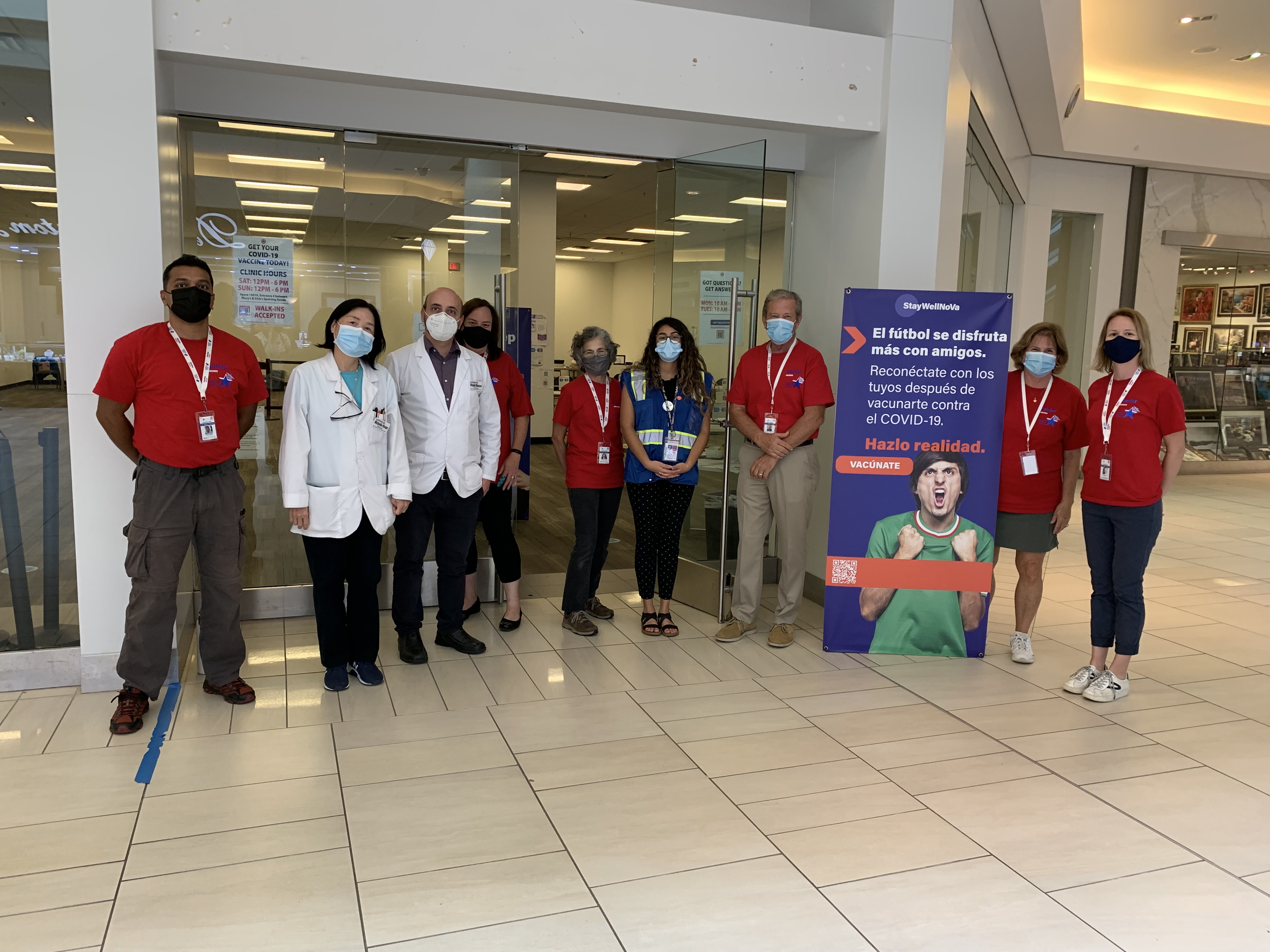 Most importantly, Fairfax MRC volunteers are a team and an extension of the Health Department staff. During the COVID-19 response, there was not one part of the Health Department that didn't work with an MRC volunteer. "Everyone was on the same page, everyone understood the mission, everyone worked together as a team," said Paula.
When asked about a memorable moment, Fairfax MRC volunteer Dave Correll replied, "I'd be remiss if I didn't mention the [Fairfax County Health Department's] field COVID-19 testing and vaccination team whom I've been working with since July 2020. The team has become family."
April is Volunteer Month! The Health Department is spotlighting the work of the Medical Reserve Corps. Since its creation as a response to the 2001 anthrax attacks, the Fairfax Medical Reserve Corps (MRC) has been providing support during public health events. From unexpected emergencies like H1N1, measles, COVID-19, tornadoes, and floods, to training events like emergency preparedness exercises and community outreach, MRC volunteers are on the frontlines of public health.
Learn how you can get involved with the MRC.