To assist the Fairfax County Project Management Team, the Land Development Services Building Division has assigned project managers to help customers with building plan review and inspections.
No two construction projects interface with plan review and inspections in the same way. The Building Division project management team is designed to guide a project by identifying and filling in gaps during the process. For a complex project, the Building Division project manager will proactively communicate with project stakeholders, develop a project plan, identify tasks and deliverables, create a preliminary schedule, and determine the critical path through the plan review process. Once a project is in the system, the project manager will monitor, control and adjust as necessary to leverage efficiencies. These project managers are technically savvy and customer-service oriented with quality experience and knowledge of the land development process in Fairfax County. To reach one of our Building Division Project Managers, call 703-324-7554, TTY 711.
BUILDING DIVISION PROJECT MANAGERS
Behrouz Hasheminejad, P.E.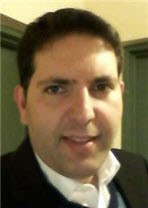 Behrouz has a B.S. in mechanical engineering and has worked as a mechanical and plumbing design engineer for nine years prior to joining the county in 2013. His tenure in the Building Division includes work as a plumbing plan reviewer for complex projects and manager of commercial trade inspections.
Jay Riat, P.E.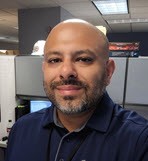 Jay holds a B.S. in Mechanical Engineering from Virginia Commonwealth University, a Professional Engineer's License in Virginia, and a Project Management Professional certification from PMI. Jay has over six years of experience in mechanical and plumbing plan review for the county. Prior to joining the county, Jay was a project engineer in the design and construction of commercial HVAC and Refrigeration systems.
Tuong Nguyen, P.E.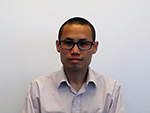 Tuong Nguyen is a Virginia registered professional engineer with a background in geotechnical engineering. He has been trained in a range of modalities including material testing inspectors, designer, project manager, county building inspector, building plan reviewer, and currently building plan review project manager. His education includes a bachelor degree in Civil Engineering in Infrastructural Engineering from University of Maryland College Park. In addition, he completed graduate studies in various fields such as a master degree in Project Management, a master degree in Software Engineering, and a graduate certificate in Reliability Engineering, all from University of Maryland College Park.
Mekonnen Gebresillasie, P.E.

Mekonnen Gebresillasie was recently promoted to an Engineer IV/project manager position. "Mac" has been working as building plan reviewer in Fairfax county since April 2018 and as a structural plan reviewer for more than four years in Prince George's County, Maryland. Prior to his government career, he worked as a structural and geo-structural engineer in the private sector for over 15 years. Mac has a bachelor's and master's degree in engineering and a professional engineer's license.