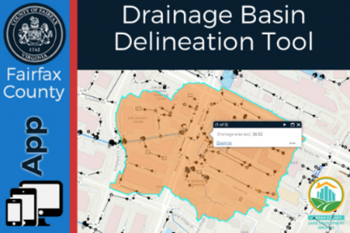 Drainage basins, or watersheds, are areas of land that drain streams and rainfall to a common outlet. This new interactive Geographic Information System (GIS) tool allows users to drop a point on a map and delineate the drainage basin anywhere in the county.
This is valuable data used by engineers to ensure the county's stormwater management infrastructure is adequately sized. The data is also used by ecologists when evaluating relationships between land use and hydrology, their influence on stream condition, water quality and aquatic life.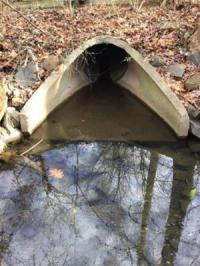 To find the drainage basin nearest you, check out the newest GIS app: Drainage Basin Delineation Tool, which uses LiDAR data (the most accurate elevation surface available), to delineate drainage basins. To learn more about watersheds, visit Watersheds | Public Works and Environmental Services.
This is only one of many GIS applications developed by Land Development Services (LDS). To explore more LDS GIS applications please visit our LDS Mapping Applications homepage.
Contact Name
Mary Mulrenan
Contact Information
Public Information Officer
Fairfax County Land Development Services
703-324-2743, TTY 711