While Fairfax County is a great place to live, learn, work, worship, and play, persistent dispariti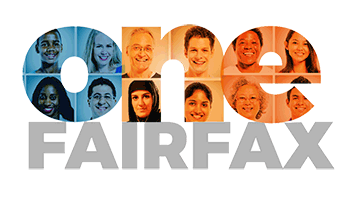 es predictable by race, neighborhood of residence and other social categories, still exist in outcomes related to employment, housing, health, and more. Disparities in outcomes are in part the result of longstanding inequitable policies, systems, and practices created and maintained by government. In the spirit of becoming One Fairfax, a County where all residents can thrive and live to their fullest potential, we must:
Actively investigate the roots and trends of inequity
Work collectively across departments and in partnership with the community and other stakeholders
Deconstruct structural barriers to opportunity that have been produced by policies, systems, and practices and have led to inequitable outcomes across geographies and racial and social population categories
This work can be achieved through department/agency Equity Impact Plans (EIPs) – a necessary step that can catalyze meaningful action towards institutional and structural change.