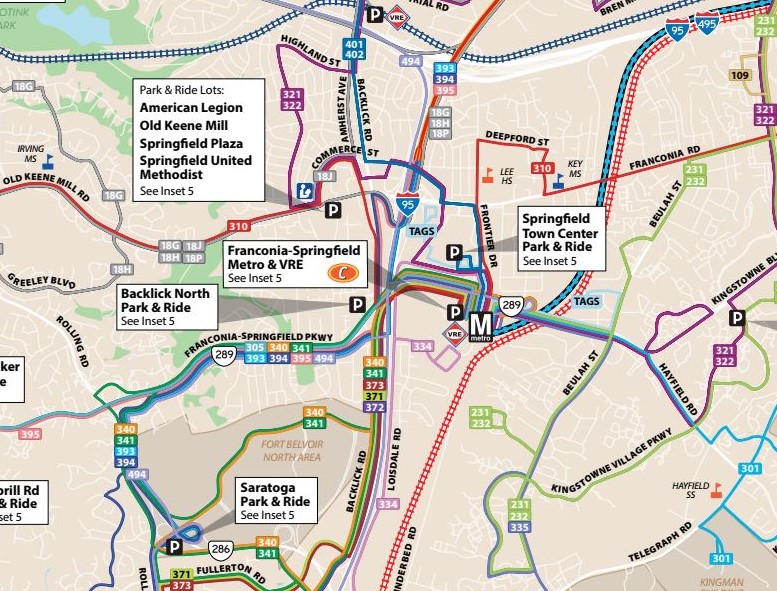 The Fairfax County Department of Transportation (FCDOT) is conducting a study to better understand how people get around the Franconia-Springfield area of Fairfax County on the Fairfax Connector transit network.
Please take a few minutes to complete a brief survey to help us better understand your transportation-related needs and issues. The survey closes on July 15, 2018. Your feedback is greatly appreciated!
Input from residents is a key component of this study because it will help inform recommendations for future transit improvements in the Franconia-Springfield area.
This study is part of FCDOT's ongoing efforts to enhance Fairfax Connector bus connections, and get people to their destinations in the most efficient and convenient way possible.
Check back here for the latest updates on the study.
---
Accessibility
Fairfax County Department of Transportation (FCDOT) ensures nondiscrimination in all programs and activities in accordance with Title VI of the Civil Rights Act of 1964 and the Americans with Disabilities Act (ADA). If you need this information in an alternate format or would like to request reasonable accommodations for persons with disabilities or limited English proficiency for events, contact FCDOT at 703-877-5600, TTY 711.
Stay engaged with all Transit and Transportation News and Information
Go to Fairfax Connector for details on transit service
Sign up for BusTracker to get estimated arrival times in real time
Follow us on social: