by Mary Jane Dye, Editor, Golden Gazette
(Posted 2020 December)
---
In many of the Fairfax County Senior Centers, you will find veterans. Men and women who served our country admirably and with pride. Sometimes their war stories are kept inside and better left untold. Others want to share as a way of healing. In addition, there are many like James A. Westray, United State Air Force-retired, who want their narrative to provide valuable insight about military service.
Vietnam, USAF (1966-1990)
When James Westray got his draft letter in 1966, he enlisted in the Air Force. He had completed two years of Army ROTC in college and understood what military life and training would be like. "I was ready for 10 tough weeks," he says.
But, in 1966 there was a push to get a flood of people into service because of troop buildup in Vietnam. "I had four short weeks of training, which only consisted of the basics," he says. "I was very disappointed and felt that the discipline was not rigid enough."
James's first duty station was in a communications squadron at Westover Air Force Base in Massachusetts. According to James, this is where he gained his appreciation of the Air Force. "Rules were clearly delineated, and strict adherence was expected and demanded," he says.
A year and half later, he left for Clark Air Force Base in the Philippines—where he enjoyed learning about other cultures. "I found the Filipino people to be very friendly, happy and gracious," he says. In fact, James was often invited to homes for delicious meals. "This was true regardless of the income level of the host."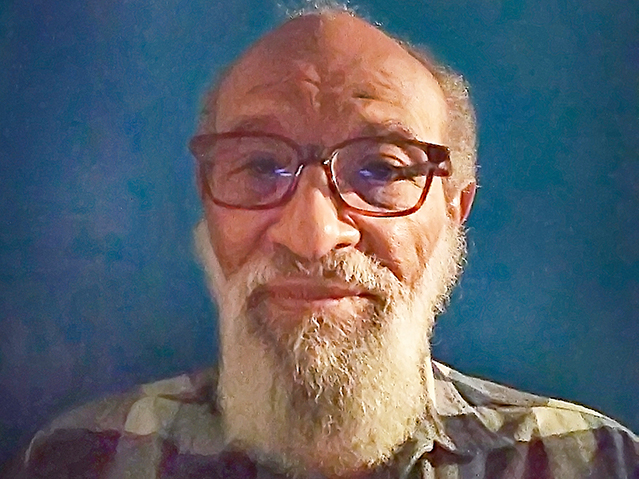 During his 24-year career, James was able to meet and enjoy people in Thailand, Taiwan, and Korea. He also served short tours in Diego Garcia, Japan, and Germany. "Every country and its people made me feel welcome," he says.
Sadly, he remembers that some of his fellow GIs who were not so kind. "I heard some bigoted language," he laments. He recounts, though, the story of a division commander who boldly chastised offenders and said that he would not tolerate it. "I am grateful that he told them to stop. We all need to respect each other," says James. James's close-to-the-line war experiences occurred at Korat Royal Thai Air Force Base, Thailand. He says that combat fighting was a few minutes (flying time) away. "Unless you were aircrew members, you didn't directly encounter it," he says. James knew the danger that the troops were facing, but it became more personal when he had to transcribe radio tapes of aircraft crashes. "What a job," he exclaims.
Another episode of acute awareness happened in 1972. He says that flights of B-52 bombers flew over Korat while en route to North Vietnam. "I would count them heading north and count them if I saw them return." When the numbers didn't match, he says that a swell of remorse would overcome him. Once, a B-52 came back trailing black smoke. He says that he was so elated that he had to wipe away tears. He remembers thinking, "that's one you didn't get."
On a lighter note, in 1981 James was on a remote tour in South Korea. As the holidays were approaching, he realized that he had no special plans. He decided to visit a friend in Taipei, Taiwan named Bobby Jones—a local celebrity of sorts. He surprised him with his presence and a frozen turkey. It turns out that Bobby hadn't had turkey since the military had left in 1979. "I didn't really think that frozen turkey through," he chuckles, "but somehow it was roasted, and it was delicious."
Retirement
James was in the Philippines when he retired. He says that he had gone to a friend's bar where retired expats frequented when a young airman bumped into him. The airman said, "Excuse me Pops." It was that moment, according to James, that retirement was real. "He called me Pops!"
Back in the States
James returned to the states on June 30, 1990. He spent a lot of time with his aging father. During his 24 years in the military, he had infrequent visits home. "I was feeling sad about not being home when dad probably needed me most." According to James, they spent a lot of meaningful time together and camped in Southern Maryland.
James has been quite busy since retiring. He's had three jobs—two in sales and one as a facilitator in a homeless shelter. He even went back to school and earned a bachelor's degree.
In 2000, he began managing billiard tournaments at Lincolnia Senior Center. Shortly thereafter, he signed on as a volunteer to manage the center's Billiard Room. He conducts tournaments and even directs the pool portion of the Northern Virginia Senior Olympics.
Thank you, Sir, for answering the call of duty and sharing your story with us. We salute you!
---
This article is part of the Golden Gazette monthly newsletter which covers a variety of topics and community news concerning older adults and caregivers in Fairfax County. Are you new to the Golden Gazette? Don't miss out on future newsletters! Subscribe to get the electronic or free printed version mailed to you. Have a suggestion for a topic? Share it in an email or call 703-324-GOLD (4653).
---