Article by Mary Jane Dye, Editor, Golden Gazette, Department of Family Services
(Posted 2021 February)

---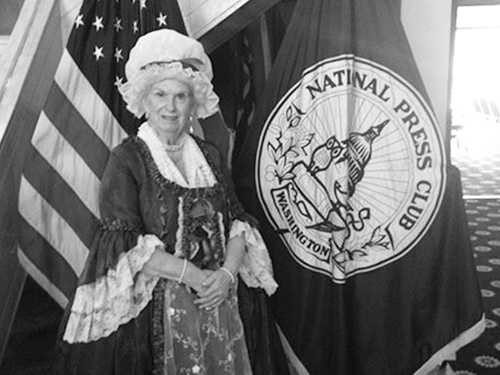 It was a bold move for the tall teenager with dancing feet. At 16, Bonnie Kern Fairbank packed her suitcase and took the train to New York City. She wanted to perform synchronized high kicks in glamourous costumes with the world famous Rockettes at Radio City Music Hall.
"I always wanted to dance," says Bonnie, "so I begged my parents for lessons." Her mom, who gave her the nickname "Dancing Feet," did not need much convincing. "She always told me that my dancing feet would take me somewhere," Bonnie laughs.
A local dance studio in Washington D.C., where they were living at the time, allowed her to enroll in classes. She was just four, and the head instructor argued she was too young. "Luckily, my mom was persuasive," Bonnie remembers.
By age six, the family was living in the Virginia countryside in a town called Burke. It was the late 1940s, and Bonnie's family took up residence in an old farm off Old Keene Mill Road. "Back then, it was a dirt road," chuckles Bonnie, and "it was not easy to get anywhere, including dance lessons, but we managed."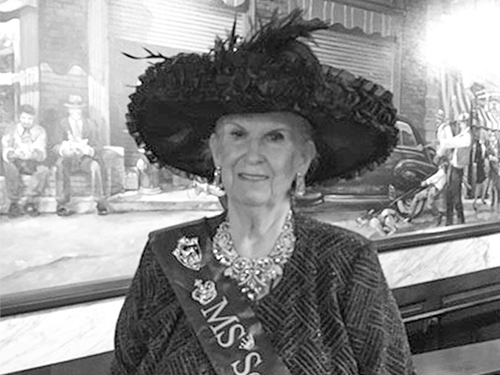 In 1954, she attended the new Annandale High School. Although smart, and popular among her classmates, Bonnie admits that she was ready for a full-time career. "I was already modeling at age 14 for the Patricia Stevens Agency." She and her mom would travel back and forth to New York City for photo shoots and runway modeling. "I got my taste of the Big Apple, and I wanted more," she declares.
When just a sophomore, she asked her parents if she could move to New York City to pursue her dream. According to Bonnie, they were not thrilled. Her dad insisted that she get her diploma, so that's what she did—two years early! Her mom's advice was to always remember family values and have humility.
Eventually, after only one failed tryout, Bonnie got a spot with the Rockettes. "I spent five years with the group and loved every minute of it," says Bonnie. She left the Rockettes after meeting and marrying a young man from Arlington named Ralph Fairbank. Together, they raised a family.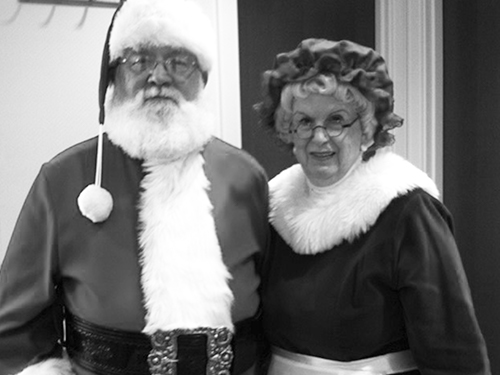 While her feet are still dancing, she admits they are past their prime. Bonnie now specializes in acting—portraying historic women. Her favorite is Martha Washington. "I really want people to get to know Martha as a strong but flawed woman," says Bonnie. She also gives tea etiquette parties in Colonial garb to children at historic sites. Her most popular character is Mrs. Claus. She dresses up and goes to children's hospitals to visit the patients. Bonnie reveals, "It's very humbling, and I treasure those moments with them."
Bonnie can hardly wait to get back to acting after the pandemic. "I've done some virtual events, but it's not the same," she sighs. Reflecting on her life, Bonnie says, "Portraying historical figures is the most exciting thing I've ever done." 
---
This article is part of the Golden Gazette monthly newsletter which covers a variety of topics and community news concerning older adults and caregivers in Fairfax County. Are you new to the Golden Gazette? Don't miss out on future newsletters! Subscribe to get the electronic or free printed version mailed to you. Have a suggestion for a topic? Share it in an email or call 703-324-GOLD (4653).
---