Article by Mary Jane Dye, Editor, Golden Gazette, Department of Family Services
(Posted 2021 July)

---
Originally from Great Britain, Stuart Hill crossed the big pond at six years old. His father made the journey earlier in 1955 to complete his higher education. It was a time when the Cold War raged, and England was under the threat of a nuclear attack. "It was a stressful time, and my father made the decision to bring us here for safety and financial security," says Stuart. "It was a good move for a good life in America."
Stuart completed his schooling by way of Boston University and later earned a master's degree from George Washington University. He landed his first job in Northern Virginia in 1975 and ever since has called the Commonwealth his home. "I guess you could say that I'm practically a Virginian," the 69-year-old Stuart says with a smile. "I've been here a long time."
In 2006, after a successful business career, Stuart knew it was time to retire and enter another phase of life. "In the 60s, we'd say it's time to hang loose," he chuckles, "and that's what I wanted to do...relax, explore and spend more time doing what I enjoy like teaching yoga and playing the Native American Indian Flute."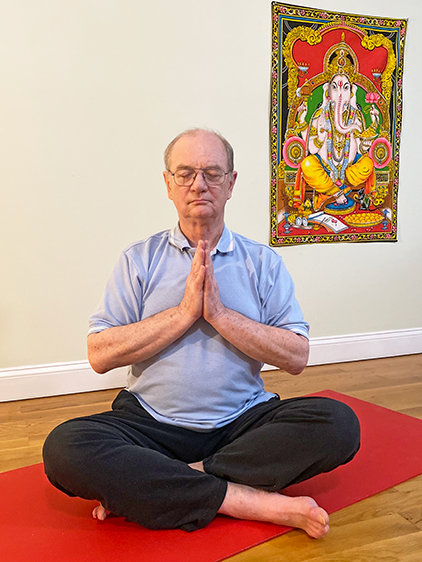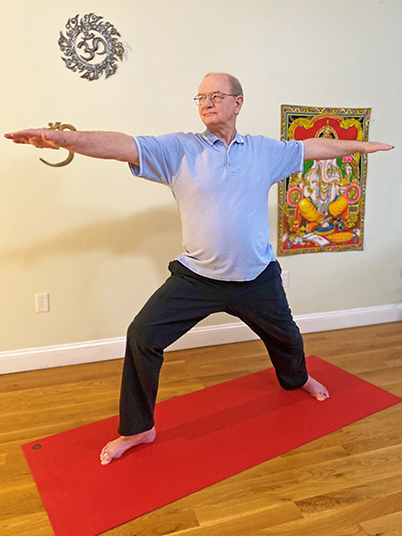 Stuart says that for many years he practiced martial arts. In the late 1990s, he added yoga. "I began to integrate yogic philosophy into my life," he says. Now, with his new lifestyle, yoga continues to keep Stuart mentally and physically fit.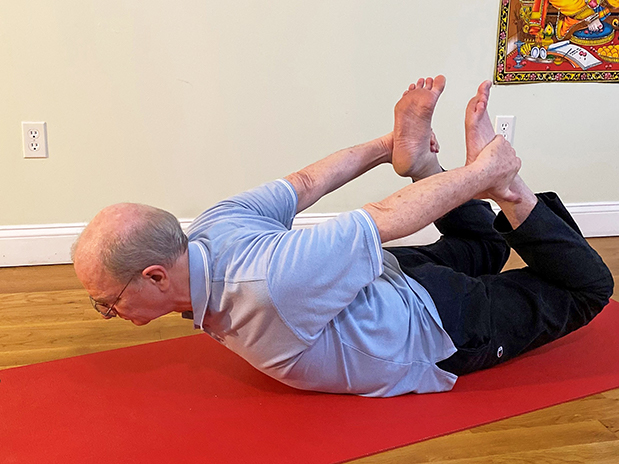 By 2010 he was certified and teaching several types of yoga to older adults at various senior centers in Fairfax County. "Yoga is a bit easier on the muscles as you get older," he says, and "offers a wider range of benefits including control and balance. This is important for older adults to keep from falling."
Along with Stuart's yoga classes, he adds another element—Native American Indian Flute. He says that he became enchanted with the flute in 2001 and after learning to play, began collecting them. "The Native American Indian Flute uses a common airflow to create musical scales and sounds," he says. "Each flute is different, being made by a different maker, of a different wood type, in a different key." According to current student, Roger Mahach of Falls Church, "Stuart's expertise and reverence when playing the Native American Indian Flute adds a healing component to his classes."
Stuart is the founder of the Virginia flute circle which, until 2017, met monthly to share knowledge, teaching, and mutual playing opportunities. "For 10 years, we held flute festivals with workshops, concerts, flute vendors and more," he says. Members of the flute circle performed weekly in a hospice for several years. "I believe the flute is spiritual and healing," he says. Stuart has taught dozens of people, starting their flute journeys.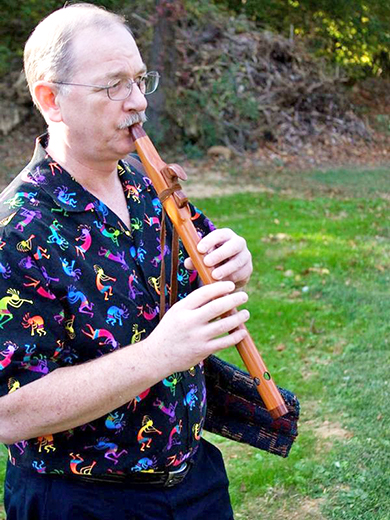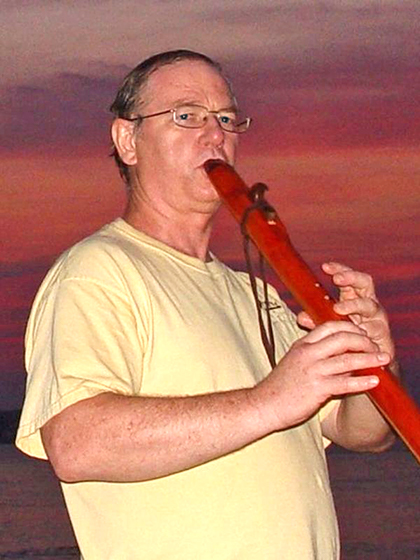 Reflecting on his life, Stuart wants to Reflecting on his life, Stuart wants to share two important lessons. He says that by completing college and participating in a computer-based consulting and management career, he learned to be diligent and persevere. Second, when he and his wife Debbie started a family, he learned to care, share, and foster good will. "These qualities or attributes have helped me and, also, helped me to help others."
There are many things Stuart wishes he had known at 20 but experiencing life has allowed him to understand self-care, connect with his inner self, be at one with the higher powers in the world around him, dedicate his services to family, friends and colleagues, and to make the world a better place. His advice to future generations? "Be diligent, persevere, care, share, and foster good will."
---
This article is part of the Golden Gazette monthly newsletter which covers a variety of topics and community news concerning older adults and caregivers in Fairfax County. Are you new to the Golden Gazette? Don't miss out on future newsletters! Subscribe to get the electronic or free printed version mailed to you. Have a suggestion for a topic? Share it in an email or call 703-324-GOLD (4653).
---