Article by Fairfax County Emergency Information
(Posted 2021 January)
---
This has been a challenging year. The COVID-19 pandemic has led to a dramatic loss of human life and presents an unprecedented challenge to public health. The pandemic has been especially hard on older adults.
More than 80% of COVID-19 deaths in Fairfax County have been adults 65 and older and over 95 percent of all deaths have been adults 50 and older.
For the older adult community, the pandemic has exacerbated physical and mental health challenges leading to social isolation and fear.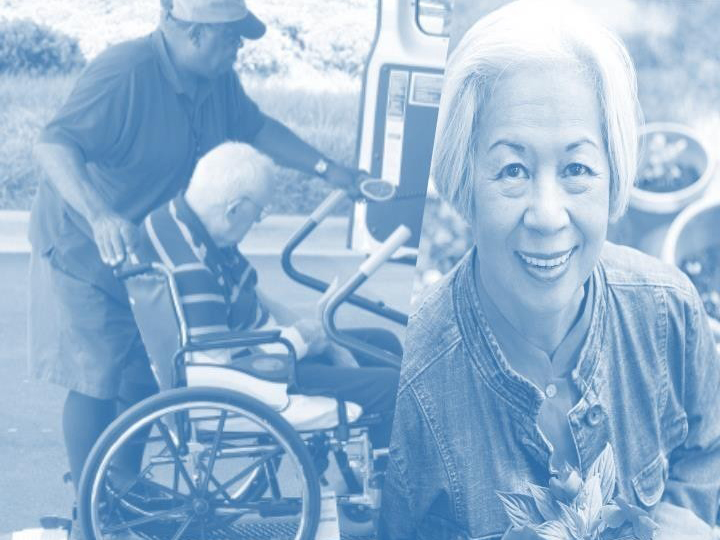 Recently, the Department of Family Services Fairfax Area Agency on Aging led the effort to develop a response plan, affirmed by the Board of Supervisors, to address the critical issues faced by older adults during the pandemic.
Three primary categories of needs were identified: Social Isolation, Technology and Wellness.
Here's a partial list of resources and solutions for each category: 
Social Isolation 
Fairfax Area Agency on Aging expanded Meals on Wheels criteria to serve older adults who are quarantining because of the pandemic.  Over 300,000 meals have been delivered to older adults during the pandemic.  By partnering with Neighborhood and Community Services, welfare checks were able to be provided during delivery, by using Fastran staff to deliver the meals. Care packages were also distributed to residents in need. 
As a result of Senior Centers and Adult Day Health Care Centers being closed, Neighborhood and Community Services implemented wellness assessments to connect those individuals and families to essential resources, demonstrate support during the pandemic and use the data to meet ongoing needs of the community.  The Fairfax Area Agency on Aging was able to provide home delivered meals to congregate meal participants who normally received their meals at a center. 
Neighborhood and Community Services in partnership with Service Source, the Department of Family Services, and other partners, created a virtual center, called the Virtual Center for Active Adults, where older adults and adults with disabilities can gather, learn, talk, exercise and remain engaged with one another. 
The Golden Gazette, a free monthly community newsletter with more than 26,000 subscribers has remained a steady source of information to keep older adults connected.  
Technology 
The Fairfax-Falls Church Community Services Board implemented virtual telehealth options to meet the needs of older adults, adults with disabilities and other eligible residents. 
Department of Housing and Community Development is piloting a "Tablets for Seniors" loan program at one of the senior communities.
Fairfax Area Agency on Aging's staff have established a virtual format to assist older adults who are enrolling in Medicare or needing help to identify appropriate insurance plans. 
Wellness
The Neighbor 2 Neighbor Program of the Health Department, in partnership with Fairfax County Fire and Rescue Department volunteers, created a free grocery shopping and pharmacy pick-up program.
The Health Department continues to provide vital information through the COVID-19 Toolkit including tips on slowing the spread of COVID-19 and resources on contact tracing, testing and more.
ElderLink provides affordable care management to older adults and is now offering its evidence-based Chronic Disease Self-Management workshop via telephone. The program aims to build participants' confidence in managing their health and remaining engaged and active
These areas were identified following feedback from the COVID-19 response plan workgroup and multiple focus groups with the Fairfax Area Commission on Aging, 50+ Community Ambassadors, countywide staff, nonprofit partners, mental health professionals, Health Department personnel and community members.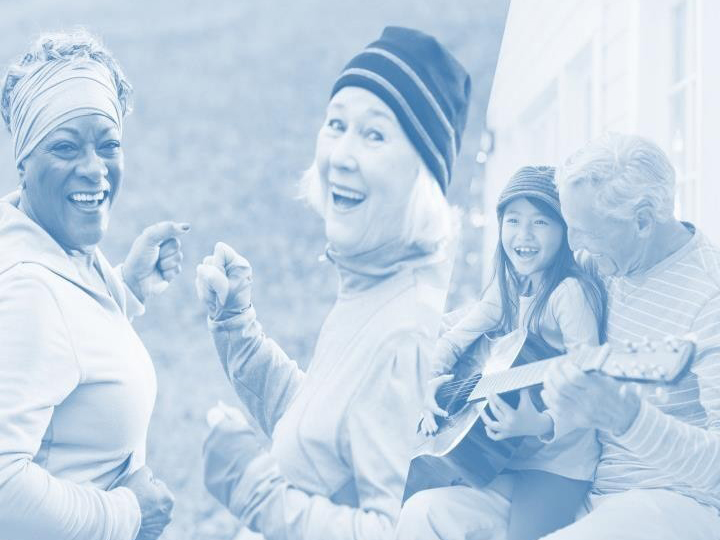 The complexities of COVID-19 have created a need for physical and social distancing that has led to new ways to connect with family and friends, as well as different strategies and tactics to manage our mental and physical health.
Technology-based options have been provided to residents to enhance their physical, emotional, and mental well-being. In addition to the countywide resources and services outlined above, there are additional solutions that are being explored to address social isolation, improve technology access, and promote physical and emotional wellness to keep older residents healthy, connected, and informed.
---
For more information on the programs and services listed, please contact the Department of Family Services' Aging, Disability and Caregiver Resource Line at 703-324-7948, TTY 711.
Learn more about the COVID-19 Response Plan for Older Adults.
Stay Informed
Call our Health Department Call Center at 703-267-3511 with COVID-19 questions; open weekdays 9 a.m.-7 p.m. and weekends 9:30 a.m.-5 p.m.
Text FFXCOVID to 888777 to receive updates from Fairfax County about COVID-19; text FFXCOVIDESP to 888777 for updates in Spanish.
Email questions or concerns to ffxcovid@fairfaxcounty.gov. This email account will be staffed Monday through Friday, 8 a.m.-6 p.m.
Visit a web portal for coronavirus that serves as a one-stop online resource for information.
Learn more about COVID-19 on the Fairfax County Health Department Coronavirus (COVID-19).
---
This article is part of the Golden Gazette monthly newsletter which covers a variety of topics and community news concerning older adults and caregivers in Fairfax County. Are you new to the Golden Gazette? Don't miss out on future newsletters! Subscribe to get the electronic or free printed version mailed to you. Have a suggestion for a topic? Share it in an email or call 703-324-GOLD (4653).
---