Each day at the four Fairfax County Adult Day Health Care Centers, squads of volunteers donate their time and energy to our staff and participants. April is Volunteer Appreciation Month, so here we share their stories.
Engaging our most withdrawn participants: Maureen Barrett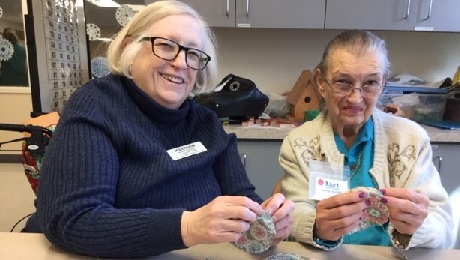 Maureen wears many hats at Lincolnia Adult Day Health Care. She teaches crocheting and knitting, creates the "Participant of the Month Display," and engages all participants — even those who are most withdrawn. "We honestly don't know what we would do without her!" said Martha Armstrong, Lincolnia's recreational therapist and volunteer coordinator.
Hear about Maureen's experiences volunteering with Adult Day Health Care.
Creating intergenerational experiences: The Poulton Family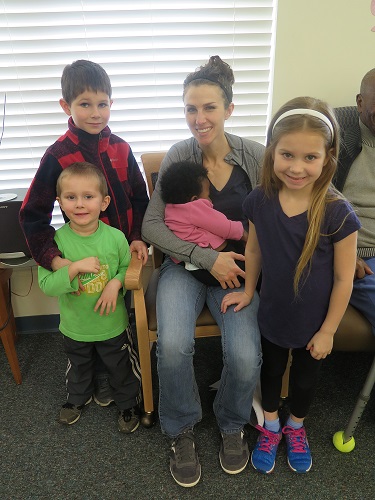 The Poulton Family — Bridger, Myra, Sawyer, Journey and mom, McKell — have been volunteering at the Herndon Harbor Adult Day Health Care Center since 2012, when their oldest child Bridger was only a toddler. Their weekly visits are uplifting and bring participants an intergenerational connection that many would not otherwise have. Since the children have been raised around their "grandma" friends, they are very comfortable interacting with our folks and each have "best friend" connections.  Everyone at the Herndon Center looks forward to visits from the Poulton Family.
Part of the team: Diane Milanowski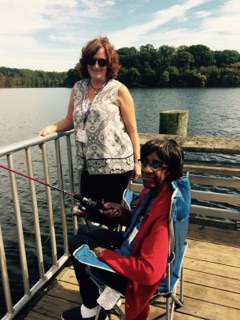 Diane Milanowski always goes above and beyond to help out at Mount Vernon Adult Day Health Care, especially when the center is super busy. She is amazing with the participants and the center always looks forward to having her — she is truly relied upon and enjoyed by all.
Bringing joy to all: Robert (Bob) Rosenbaum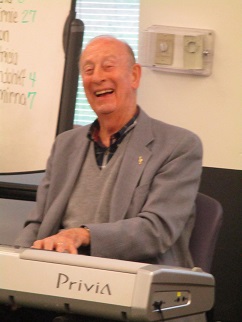 Bob has played his keyboard and led a weekly sing-along for Lewinsville Adult Day Health Care participants since 1986. Yes, that's more than 30 years! He starts his sing-along with a big hello, and ends each session with a handshake and promise he'll be back next week. The Lewinsville Center looks forward to seeing him every Tuesday.
Join in the fun, and become an Adult Day Health Care volunteer. Just visit the Fairfax County Volunteer Solutions page to register to volunteer. We can't wait to meet you!