Community Outreach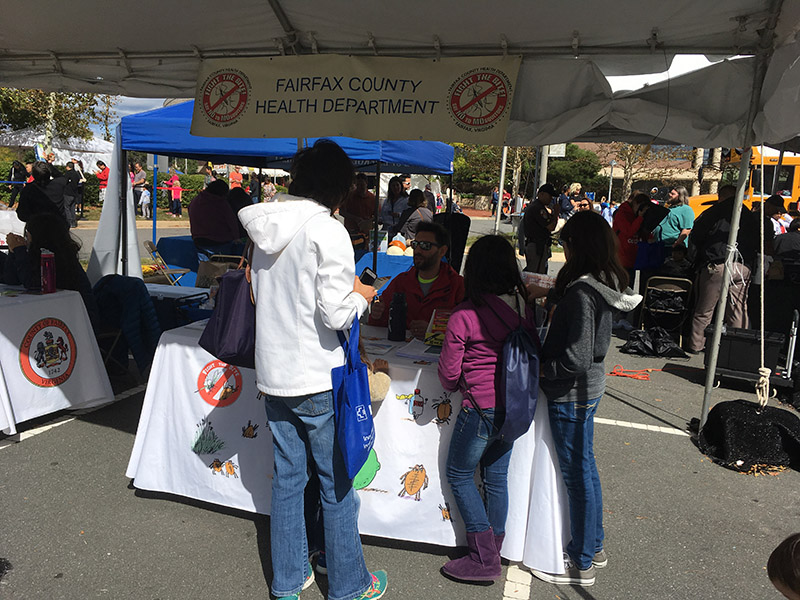 Preventing diseases spread by mosquitoes and ticks through education and information is a key part of our Disease Carrying Insects Program. Fairfax County Health Department staff attend area events and give presentations to community groups throughout the year. Give us a buzz at 703-246-2201, TTY 711 or email us to ask about having a speaker or display at your next community event.
Staff also respond to citizens' questions, concerns and complaints regarding mosquitoes and ticks. Staff give advice by phone or email, and, in certain cases, we make site visits.
Educational Materials
For printed copies of a document, please call 703-246-2201, TTY 711.
Disease Carrying Insects
Children's Booklets
Mosquitoes
Zika
Ticks