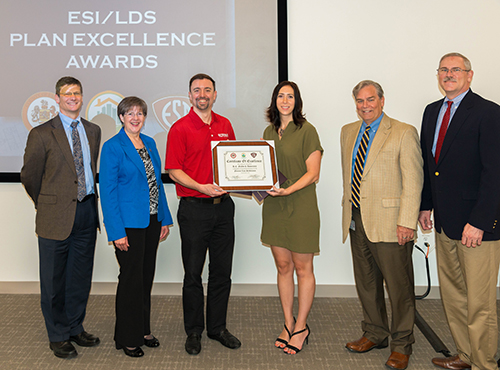 Project: Florence Lane Subdivision (8079-SD-001-1)
Firm: RC Fields
Submitting engineer: Andrea Spruch
The Florence Lane Subdivision is a four-lot subdivision near a Resource Protection Area (RPA). There were many challenges associated with this plan, but the engineer had a solution-oriented mentality and adequately addressed all the issues. The plan proposes to enhance an area next to the RPA to benefit protection of the environmentally sensitive area.
The first submission of this project's plan was detailed and thorough, exhibiting best practices for a subdivision plan submission. Specifically, detailed information about stormwater mitigation was provided, which often does not appear until the second submission. In addition, the submitting engineer ensured that the details and the computations were consistent throughout the plan. Her communication, presentation and coordination to the county staff was excellent.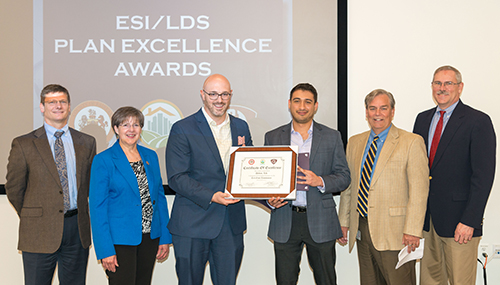 Project: Tall Oaks (9556-SP-003)
Firm: Urban LTD
Submitting engineer: Clayton Tock
This plan is the redevelopment of the Tall Oaks Shopping Center in Reston. The new development will have 44 townhouses, 42 two over twos, and two large multifamily buildings that have 35 units each. An existing office/retail building and a quick service restaurant will remain.
The plan was easy to follow, had clear prints and the overall presentation was very clean and understandable. The submitting engineer worked closely and cooperatively with the county staff to successfully complete all review comments prior to the resubmission.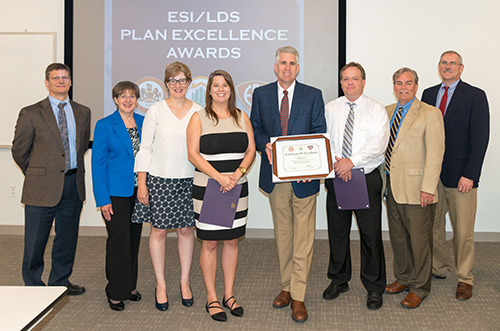 Project: Hitt/Hartland (3591-SP-003-2)
Firm: Dewberry
Submitting engineer: Glen Faunce and Scott Clarke
This project is for a small office building of approximately 8,600 square feet, which will use various stormwater water quality techniques. The stormwater management devices that were provided to treat the site development were a Dual-Vortex Separator, PermFilter and Stormcapture. On the first submission of the plan, the stormwater computations and details were comprehensive and had more detail than a typical plan submission. The thorough attention to detail on the initial stormwater design submittal resulted in very few review comments.