Fairfax's redevelopment can be seen in every corner of the county, but few see how it all starts: as carefully engineered plans, reviewed by county experts to protect the environment and the health and safety of residents. To recognize high-quality development plans submitted to Fairfax County for review, the Engineers & Surveyors Institute (ESI) and Fairfax County Land Development Services (LDS) give annual ESI/LDS Plan Excellence Awards.
Before a permit to disturb land is issued, staff review such items as erosion and sedimentation controls, drainage and water quality provisions, adequate tree cover and landscaping, and other issues affecting the integration of the proposed development into the surrounding environment. The speed and efficiency of this process is a result of a successful partnership between the applicant and county staff.
The ESI/LDS Plan Excellence Awards highlight plans prepared with utmost care and attention to detail, allowing the review process to move quickly to completion. The high-quality plans recognized by this award demonstrate the importance of close collaboration between government and the private sector to ensure a bright future for Fairfax County.
2019 LDS/ESI Plan Excellence Awards
Awardees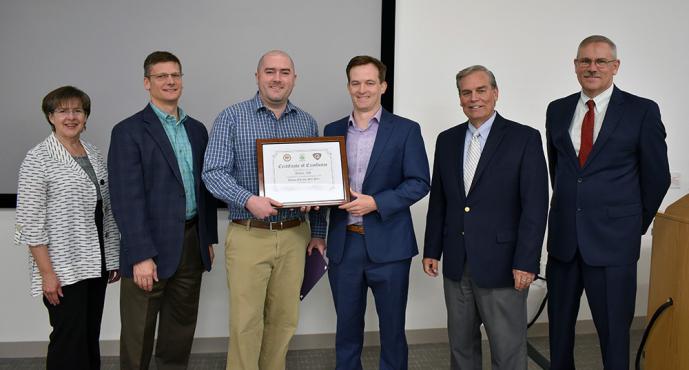 Best Site Plan
Reston Gateway; Urban LTD
Last summer, the Board of Supervisors approved Reston Gateway, a 4.8 million square foot mixed-use development owned by Boston Properties, located at the north entrance of the Reston Town Center Metro Station. Urban Ltd. submitted an excellent site plan for the project's first phase, which will bring a 40-story high-rise building to the site. The submitting engineer, Peter Crawford, P.E., worked diligently with reviewing agencies to overcome the site's various challenges, leading staff to note the plan's careful design and attention to detail. The site demands a complex stormwater management system and a phased erosion and sedimentation (E&S) mitigation plan. Before the site plan was submitted, the applicant carefully worked out every detail and provided more information than is required in the Public Facilities Manual. It was obvious that Urban put the plan through a high level of quality control before submission.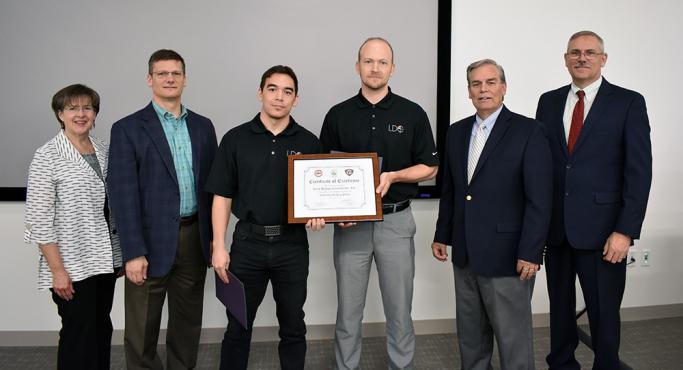 Overall Excellence in Infill Grading Plan Submissions
Land Design Consultants
Fairfax County annually reviews 500-600 infill lot grading plans, a plan type that often poses unique E&S and stormwater challenges for engineers. Land Design Consultants (LDC) submits more residential infill grading plans than any other firm in Fairfax County.  During the last twelve months, 100 LDC plans, from submitting engineer Bruce Price, have landed on county reviewers' desks. Although each site is unique and has its own set of challenges, LDC's plans consistently exhibit high quality through careful attention to detail and consideration of stormwater regulations. The county appreciates the hard work it takes to achieve such a steady level of excellence when dealing with such a large volume of plans.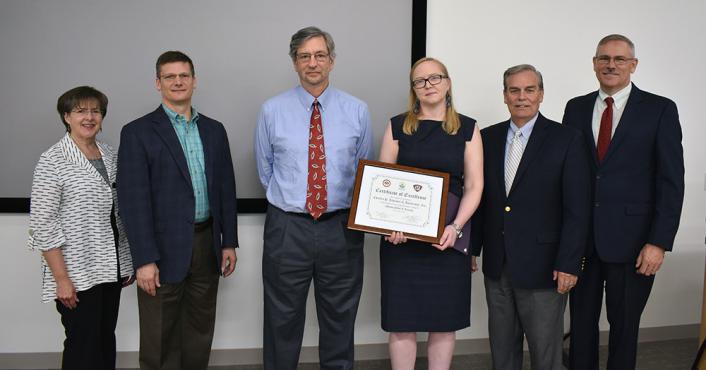 The ePlans Excellence Award
Charles P. Johnson and Associates
Brian Thomas with Charles P. Johnson and Associates (CPJ) partnered with the county early in the ePlans pilot, committing to helping the county with this big technological shift in plan review. CPJ's cooperative spirit, willingness to learn the new software and excellent feedback supported the county's IT and plan review staff as ePlans got underway. CPJ's feedback led to improvements in the ePlans system and development of customer outreach materials, such as website FAQs and step-by-step instructions. In addition, Brian and his team always provided complete submission packages, worked closely with staff during plan review, and actively participated in meetings. CPJ's partnership with the county contributed in great part to the success of the ePlans launch.
See more pictures from the 2019 Plan Excellence Awards.
Previous Awardees