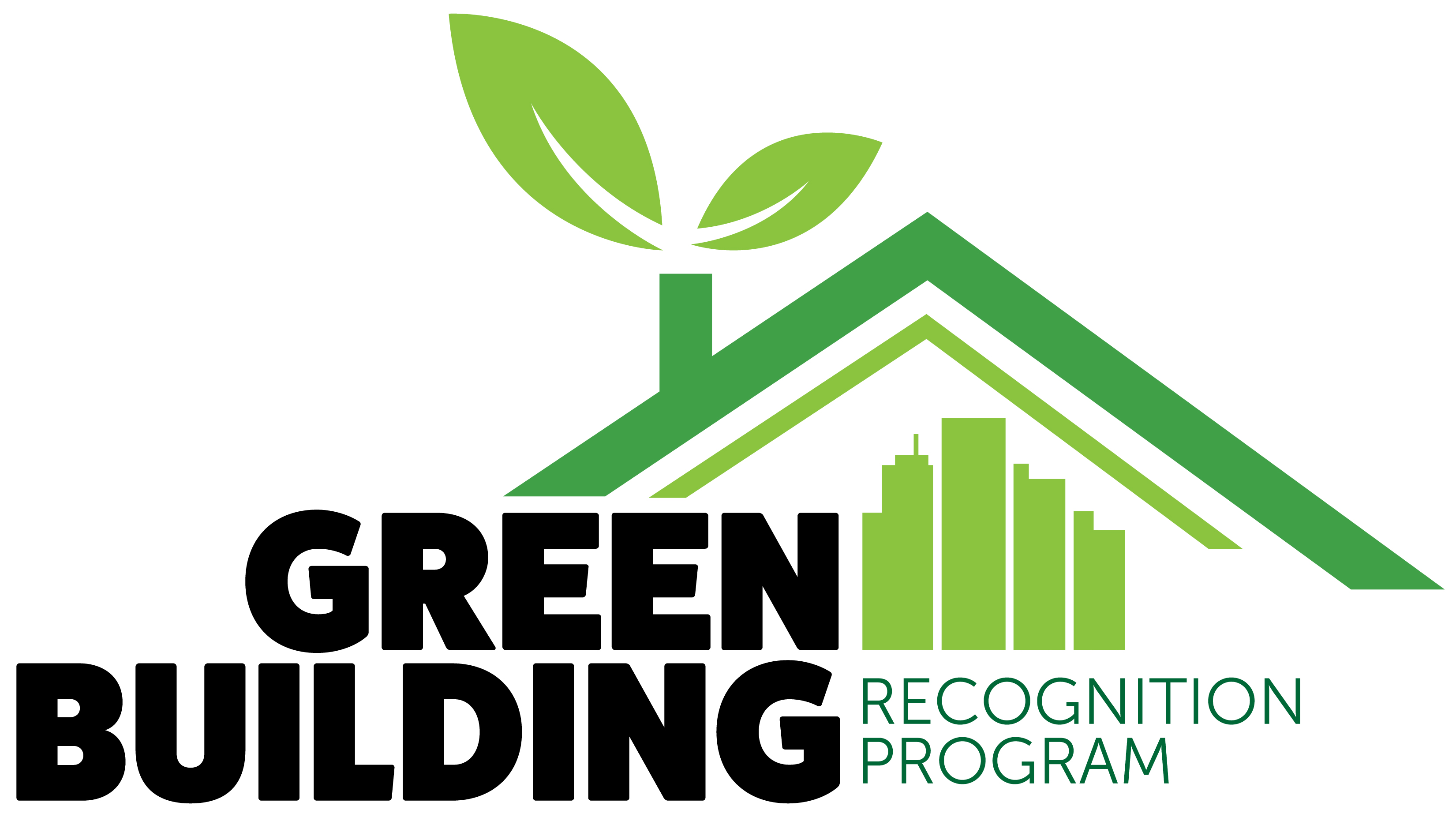 The Department of Land Development Services (LDS) has launched a Green Building Recognition Program to acknowledge designers and contractors who voluntarily build green in Fairfax County. The new program supports Fairfax County's environmental vision and recently adopted Green Initiatives. The program highlights the design, construction and operation of new construction that reduces environmental impact to our community.
The self-reporting program is geared towards new residential and commercial development. Projects are identified during the permitting process by the submitting designer/builder selecting the appropriate green building criteria found on the updated Building Plan Review Coversheet.
Qualifying criteria includes the following:  
Leadership in Energy and Environmental Design (LEED)
EarthCraft
Green Globes
Living Building Challenge
Net Zero Energy Building
Passive House Institute US (PHIUS)
National Green Building Standard
International Green Construction Code (IgCC)
International Energy Conservation Code (IECC) – No Virginia Amendments (applies to residential construction only)
The name of the identified designer, builder, Magisterial District, and project name (if applicable) will be published on LDS' new Building Green webpage once the associated building permit is issued. The owner/developer's name will only be reported upon request.  
We further encourage designers and builders to share a photo of the completed project for inclusion on the webpage by forwarding to our web team and including the building permit number.
If you have any questions, please contact the Environmental Compliance Coordinator at 703-324-5175, TTY 711 or via email at LDSbuildinggreen@fairfaxcounty.gov. Learn more about Fairfax County Green Business programs.
Contact Name
Mary Mulrenan
Contact Information
Public Information Officer
Fairfax County Land Development Services
703-324-2743, TTY 711