Extracted from Loud & Clear, an Access Services Publication 
(Posted 2020 December)
---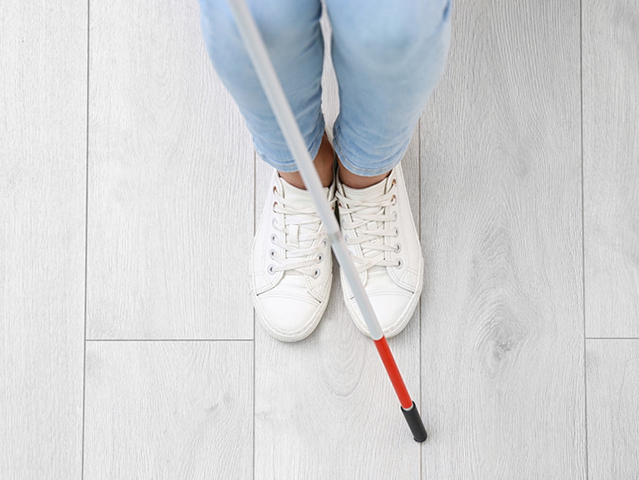 White Cane Safety Day is celebrated in the fall, but the importance of a white cane as a tool of independence is every day. Rachel shares with us how she learned to cope with visual impairment and, reluctantly, began using a white cane.
"I was diagnosed with Retinitis Pigmentosa in 2002 but was able to function without major accommodations. Although, at that time, it was suggested that I use a white cane — or at least, learn how to use one. However, I was most unwilling to do that.
Even in 2011, when I began to experience significant vision loss, I was not emotionally ready for a white cane. Accepting one meant coming to terms with going blind. I feared that diagnosis. I feared people's reactions. I feared their pity, and I feared being a victim.
It took time, encouragement, and maturity, but I now see my white cane with great appreciation. It is an extension of my arm, a second set of eyes and a signal to others around me. Places that were stressful or impossible to face alone are no longer intimidating.
With my white cane, I can walk through museums without fear of bumping into small children or exhibits. I can navigate congested airport terminals with less difficulty, and I can face rush hour traffic at the Metro with greater confidence.
As I became more comfortable using my white cane, I began noticing how many people don't know about white canes and the people who use them. Security guards have told me that my "selfie-stick" is too long and, therefore, not allowed in the stadium.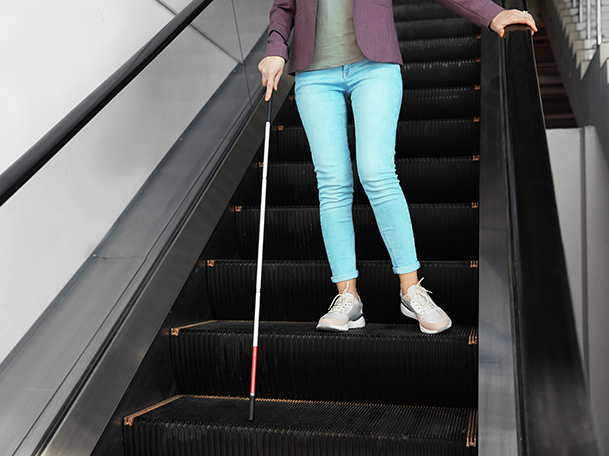 Pedestrians and fellow commuters have raised eyebrows and stared as I read messages on my phone while holding a white cane—clearly viewing me as a fraud. Countless numbers of people have said, "But, you don't look blind," or suggested that I consider getting glasses. It is clear from my experiences, that the public needs some education about the visually impaired.
To begin with, it's important to recognize that vision impairments operate on a spectrum. Just as you can have varying degrees of deafness, you can experience varying degrees of blindness. 
You can also have various types of blindness. Not everyone's vision loss will manifest itself in the same way. For example, I still have fairly strong, central vision. I can read street signs, small print and recognize faces. My vision loss is largely relegated to my peripheral and night vision, hence why I need a cane for crowded and dimly lit situations.
In comparison, there are individuals with white canes whose world is visible but exists as a blur. There also are those who only see on the periphery, and those who live completely in the dark. Despite these differences, people with all of these vision challenges may use a white cane.
As a member of the visually impaired community, I am grateful for your support, patience and understanding."
Loud & Clear is available online, in Braille, audio tape or by email. To subscribe, go to Fairfax County Library or call 703-324-8380, TTY 703-324-8365.
---
This article is part of the Golden Gazette monthly newsletter which covers a variety of topics and community news concerning older adults and caregivers in Fairfax County. Are you new to the Golden Gazette? Don't miss out on future newsletters! Subscribe to get the electronic or free printed version mailed to you. Have a suggestion for a topic? Share it in an email or call 703-324-GOLD (4653).
---