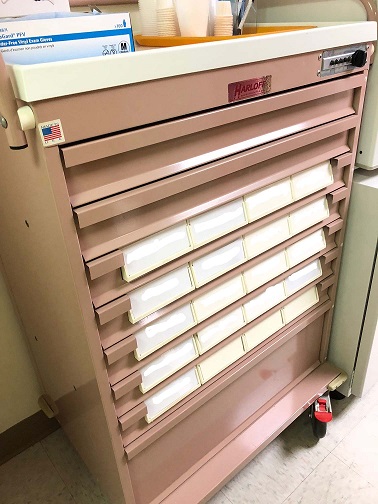 Think that older adults are immune to opioid abuse? Think again. It's a growing concern, according to Dr. Ben Schwartz, director of the Health Department's Division of Epidemiology and Population Health and someone who monitors opioid abuse in Fairfax County.
He recently presented startling facts to a group of community partners involved in local long-term care services:
More than one in seven Medicare beneficiaries leave an acute care hospitalization with an opioid prescription.
Of these, 42 percent remain on opioids 90 days later.
7.9 percent of people 65+ used an opioid pain reliever during the past 30 days, higher than 4.7 percent of adults ages 20-39.
Why are so many Medicare recipients receiving opioid prescriptions?
Dr. Schwartz cites several reasons. Older adults are more likely to experience pain — often from bone, joint or muscle problems, or from surgery. And once they are on an opioid they may be slow to get off, he said.
There are various factors of the health of older adults that also make this group more susceptible to opioid addiction and misuse:
Chronic pain: 40 percent of older adults experience pain, versus 30 percent of all adults.
Social changes that occur with age: loss of loved ones and increased isolation resulting in depression and anxiety.
Slower metabolism: at the same dose, opioids may have a greater impact.
So, what can you do?
Clean out your medicine cabinet, Dr. Schwartz said. If you are prescribed an opioid and do not use it within the time frame it is intended for — get rid of it! Do not keep these drugs around 'just in case' — because taking left-over medication may be a first step down a pathway to abuse.
Dr. Schwartz emphasizes that keeping unused opioids in your cabinet not only exposes the prescribed patient to addiction, but others as well.
More than half of prescription pain relievers that are misused were given to, bought from, or taken from a friend or relative, Dr. Schwartz says. Keeping an up-to-date medicine cabinet is a great way to keep yourself, your family and your friends safe.
Get More Information on Opioid Abuse
The Community Service Board's KNOW the RxSK website has information for Fairfax County families. If you know someone struggling with addiction, the Community Services Board can help with services such as the Fairfax Detoxification Center and Detox Diversion.