Our health care specialists love their jobs. And it shows: the turnover rate of our staff is 80 percent lower than the national average.*
But it's more than just tenure alone. We take a holistic approach to health care. Our nurses ensure the medical needs of participants are met, while our recreational therapist creates programs to boost memory, socialization and movement.
We ensure our staff is constantly optimizing their skills with annual training.
Meet Natalia Giscombe-Simons, Adult Day Health Care Program Manager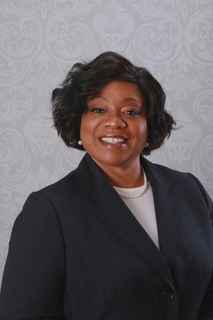 Natalia Giscombe-Simons is a board certified Adult Nurse Practitioner with over 33 years of clinical and nurse executive experience.  Her major area of interest is in public health and the implementation of system change, targeting older adults and vulnerable populations to promote health equity and quality of care.
Prior to joining Fairfax County's Adult Day Health Care service, Natalia practiced as an Adult Nurse Practitioner conducting home assessment visits for seniors in Northern and Central Virginia's urban and rural communities. She has held positions as chief nursing officer for seven federally qualified health centers  at Oakhurst Medical in the surrounding areas of Atlanta and currently volunteers at Lloyd Moss Free Clinic in Fredericksburg, Virginia serving the uninsured and vulnerable population.
Prior to her civilian career, Natalia served on active duty in the United States Air Force Nurse Corps for 25 years, retiring in 2012 with the rank of Lieutenant Colonel, in the role of Chief Nurse Executive at 95th Medical Facility, Edwards, Air Force Base California.  She has deployed in support of operations Enduring Freedom and Iraqi Freedom and served globally on multiple humanitarian missions.
Natalia holds a Bachelor of Science in Nursing from the State University of New York at Stony Brook, a Master of Science in Nursing / Adult Nurse Practitioner from Syracuse University, and is anticipated to complete her Doctor of Nursing Practice from Virginia Commonwealth University in 2022. In addition, Natalia has taught nursing students at the baccalaureate and masters level as adjunct faculty at Trinity Washington University and Virginia Commonwealth University.
Her nursing career has been dedicated to exploring processes, and eventually, policy change impacting "social determinants of health" of marginalized populations to create high quality, and reliable systems of care.  She is also committed to developing the next generation of nursing professionals to lead change in these ever-changing times.
 
Meet the Center Nurse Coordinators in Herndon Harbor, Lewinsville, Lincolnia and Mount Vernon.
*Source: Line of Business Study, October 2017
Adult Day Health Care Home | Our Program | Enroll Today! | Locations and Contact Info | Caregiver Resources | Participants | Blog