Healthy and Safe Swimming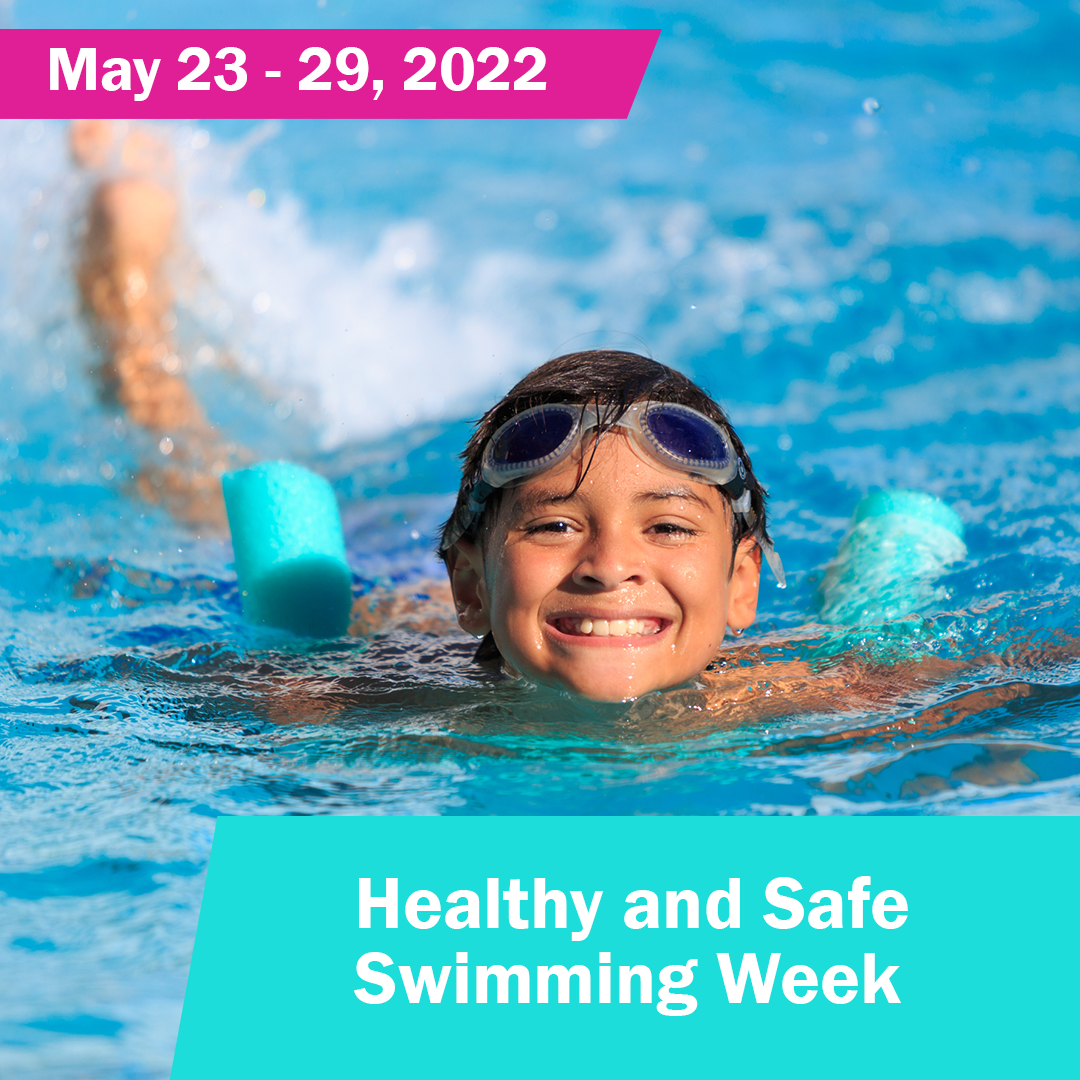 Maximize the health benefits of swimming and other water-based activities while minimizing the risk of illness and injury. Each of us can play a role in preventing illnesses and injuries when we swim, play, and relax in the water—this summer and year-round. 
Learn more at swimhealthyVA.com 
Feature: Make a Healthy Splash, Stay Healthy and Safe in Splash Pads
Splash pads can spread germs and make users sick if the water is not adequately disinfected. So, users and parents of young users should take their own steps to stop the spread of germs.
DO:
DO stay out of the water if you are sick with diarrhea.
DO shower before getting in the water.
DO take kids on bathroom breaks or check diapers every hour.
DON'T:
DON'T swallow the water.
DON'T poop or pee in the water.
DON'T sit or stand on the jets. Sitting or standing on jets can rinse poop off your butt.
Learn more about Stopping the Spread of Germs in Splash Pads.
Before you or your family visit pools, waterparks, hot tubs, spas, splash pads and water playgrounds, be sure to know how to stay healthy and safe. Although swimming is a physical activity that offers many health benefits, pools and other recreational water venues also are places where germs can be spread and injuries can happen.
Recreational Water Illnesses
Recreational water illnesses (RWIs) are caused by germs spread by swallowing, breathing in mists or having contact with contaminated water in swimming pools, hot tubs/spas, water play areas, interactive fountains, lakes, rivers or oceans. RWI may include diarrhea, vomiting, stomach cramps, loss of appetite, weight loss, and fever. Other RWIs can cause skin, ear, eye, respiratory, or neurologic symptoms. Healthy swimming habits can lower your chance of getting sick.
Here are a few steps you can take to prevent RWIs:
Don't swim when you have diarrhea.
Shower with soap before you start swimming.
Take a rinse shower before you get back into the water.
Take bathroom breaks every 60 minutes.
Wash your hands after using the toilet or changing diapers.
Check the free chlorine level and pH before getting into the water.
Take children on bathroom breaks every 60 minutes or check diapers every 30–60 minutes.
Follow the steps of healthy swimming.
Recreational Water Injuries
Fairfax County Health Department encourages people to learn about preventing recreational water injuries, such as drowning and slips, trips and falls, which can occur in or around the water.
The Virginia Department of Health (VDH) shares information about what drowning looks like and how to prevent it.
Visit PoolSafely.gov to learn simple steps to reduce childhood drownings and pool injuries.
Learn Lifesaving Skills in the Water
The American Academy of Pediatrics (AAP) recommends that every family learn to swim. Swimming lessons have been shown to be beneficial for children as young as age one, but parents should consult with their pediatrician to determine when their child is ready. 
Cardiopulmonary Resuscitation (CPR) is another skill and is the most effective way to promote a positive outcome if a drowning has happened.
Learn more about water lifesaving skills from VDH.
Swimming in Natural Waters
Fairfax County has over 1,600 miles of streams and associated channels. Natural waters can be susceptible to pollution that can cause health risks to people and their pets. Read our advisory on recreational use of county streams.
Pool Questions and Complaints
If you have questions or complaints about pools, contact us at 703-246-2300, TTY 711 or submit a pool complaint online.