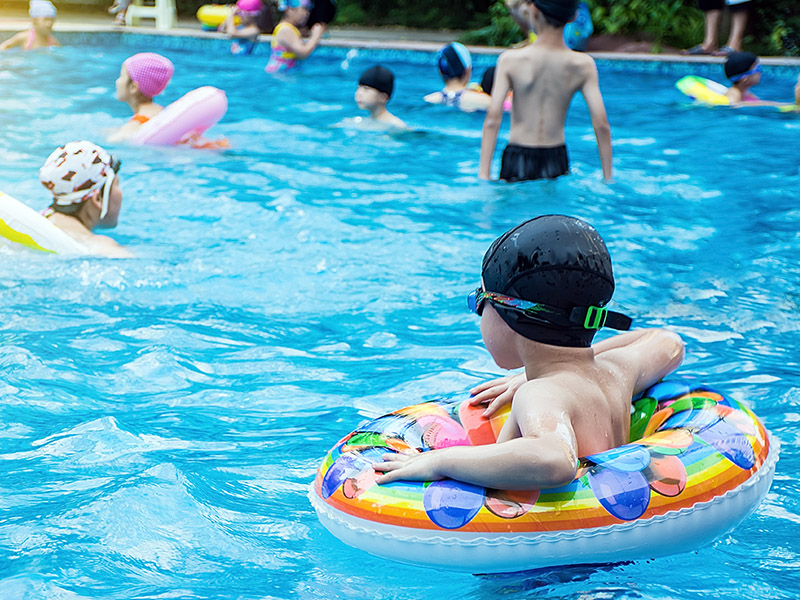 Fairfax County Health Department inspects hundreds of public and community pool facilities annually and issues water recreational facilities permits (pool permits).
The Health Department does not issue permits for or inspect private residential pools, spas and hot tubs. Please visit Land Development Services' Building Permits page for more information about permits for residential pools.
Pool Code
Resources for Pool Operators
The following resources are designed to assist pool operators in meeting code requirements:
Pool Permits
Apply for or Renew a Pool Permit or Update a Change of Ownership/Facility Address in Person, by Fax or by Email
Pool owners and management companies cannot apply for a Water Recreational Facilities Permit for a new facility or renew a permit for a facility that has a new owner or address without first obtaining a Business, Professional and Occupational License (BPOL) from the Fairfax County Department of Tax Administration. Please call 703-246-2201 , TTY 711 for more information about beginning the pool permit application process.
Download, fill out and print an application:
When required, submit an original copy of Electrical Inspection Report and Certification (This is required for all new Water Recreational Facilities, when a facility is undergoing major construction or a Change of Ownership is occurring and the previous electrical inspection occurred more than 12 months ago).
Submit the application in one of the following ways:

In person at the Health Department Administration and Environmental Health Services building located at 10777 Main Street, Suite 102, Fairfax, VA 22030.
Fax: 703-653-9448.
Email: hdehd@fairfaxcounty.gov.
Renew a Pool Permit Online
Before proceeding with the online application for pool permit renewal:
Fees
Resources