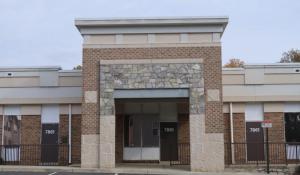 The Fairfax County Department of Neighborhood and Community Services has added a fourth Community Engagement Forum regarding new community space in Annandale. The 1,800-square-foot space is located in the Heritage Mall Shopping Plaza and will house the Boys & Girls Club. Partners and community members will also be able to use the space (as yet to be determined).
The forum was added to provide an additional opportunity for the community to provide input to ensure the new space meets its needs and interests. This forum will discuss the overall vision for the space, potential resources, and activity and program options. There will be refreshments and childcare available. 
The new session will be held Wednesday, Dec. 14, 2022 (6:30-8:30 p.m.) at Braddock Elementary School (7825 Heritage Dr., Annandale, VA).  
Registration is available through Eventbrite.
For questions about the project, contact Nandred Navarro. For questions regarding community outreach and potential uses for the space, contact ncs@fairfaxcounty.gov.