UPDATE: The Community Center in Lee District opened to the public on April 4, 2022.
In May 2020, Fairfax County purchased the Mount Vernon Athletic Club with plans to establish a multi-service center to meet the immediate needs of neighborhoods in the Buckman Road area on the west side of Richmond Highway in Alexandria. When complete, the center (whose official name is yet to be determined) will provide recreation, youth programs and other equitable, accessible and effective resources for the whole community.  This site is also the planned future location for the workforce training and development center articulated in Supervisor Lusk's (LEE) Feb 2020 Board Matter.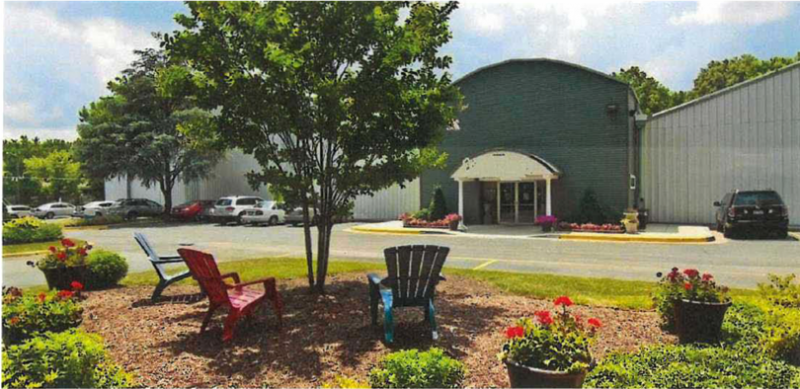 Project News
The new community center in the Lee District opened to the public on April 4, 2022.
During an inclusive engagement process, the community identified a name for the center which will be announced by Supervisor Lusk at a later time.
Property Profile
Prior to the purchase by Fairfax County, the Mount Vernon Athletic Club at 7950 and 7960 Audubon Avenue served as a private health and racquet club for more than 45 years. The site includes a 50,000-square-foot sports facility on the identified parcels totaling 5.3 acres of land.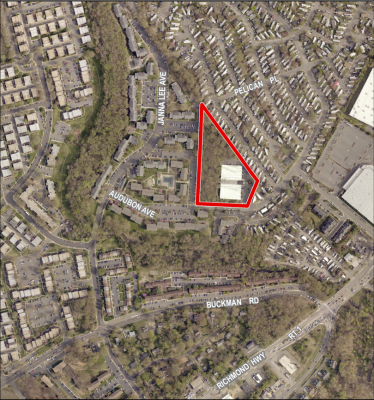 The property was purchased by the Fairfax County Redevelopment and Housing Authority (FCHRA) in May 2020 and staff have been coordinating with the county's Facilities Management Department on a number of improvements for facility systems and accessibility upgrades before the property is conveyed by late summer 2021 to Fairfax County and the Department of Neighborhood and Community Services (NCS) for operation.
NCS currently operates nine community centers throughout Fairfax County, providing a broad array of activities for individuals of all ages and abilities.
Planned Improvements
PHASE I
The initial improvements project (referred to as Phase I) will provide minimal renovations and upgrades under the property's current zoning to improve the existing facility's functionality and allow for operations to begin. The Department of Housing and Community Development, on behalf of the FCRHA, will be leading in the financing, design, coordination and overall project management efforts for Phase I improvements, which will include:
Basic Accessibility Improvements (accessible restroom and paths of travel to activity areas)
Select Capital Renewal Items (mechanical, electrical and plumbing system upgrades)
Safety Improvements (fire alarm system upgrades, enhanced security systems)
Community Use Updates (conversion of some of the existing tennis courts to multi-surface sports courts)
The improvements are expected to be completed by early spring 2022. Questions related to Phase I improvements may be directed to RHA@fairfaxcounty.gov.
PHASE II
A second phase of more comprehensive rehabilitations will be performed at a future date following necessary zoning actions. That work will be led by the Fairfax County Department of Public Works and Environmental Services in coordination with NCS. The scope, dates and schedule for these improvements are yet to be determined.
Questions/Comments
For questions about the minor improvements and project schedule, please contact RHA@fairfaxcounty.gov.
For questions regarding community outreach and potential uses for the facility, please contact ncs@fairfaxcounty.gov.
For questions about the use of the new facility, please call 703-324-9270.
*The official name for the facility has not yet been determined.