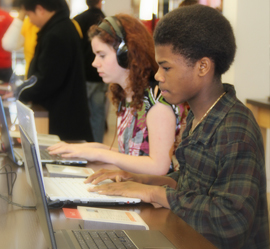 The Community Technology Program is designed to enhance the digital literacy among children and adults in underserved communities throughout Fairfax County. The After-School Program offers a structured environment for technology education and academic support for children and teens. Staff also host workshops and provide specialized instruction for adults during the day.
There is no cost to participate!
For specific questions about programming and classes, please contact each location directly.