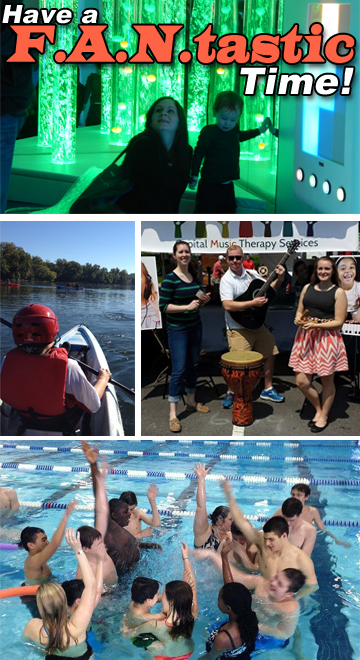 Family Autism Night is a program offered by Therapeutic Recreation Services – a branch of the Department of Neighborhood and Community Services. It is a free drop-in program for individuals on the autism spectrum ages 2 to 22 years old and their families. Planned activities provide an opportunity for the community to come together and have fun playing, socializing and interacting with other families.
 
Upcoming Activities
April - Community Sensory Days
Participate at one of two Sensory Days at local Police Stations! Families will be able to meet local police officers and "Touch-A-Truck!"  Learn simple and basic things you can do to keep your child safe. Snacks, games and activities are available for all!
Saturday, April 13, 2019
11 a.m. to 1 p.m.
at Public Safety Headquarters
12099 Government Center Parkway, Fairfax, VA 22035
- and -

Saturday, April 27, 2019
11 a.m. to 1 p.m.
at the West Springfield Police Station
6140 Rolling Road, Springfield, VA 22152
Please RSVP with Debbie O'Bryant at 703-324-5621Deborah.O'Bryant@fairfaxcounty.gov.
, TTY 711, or by email at