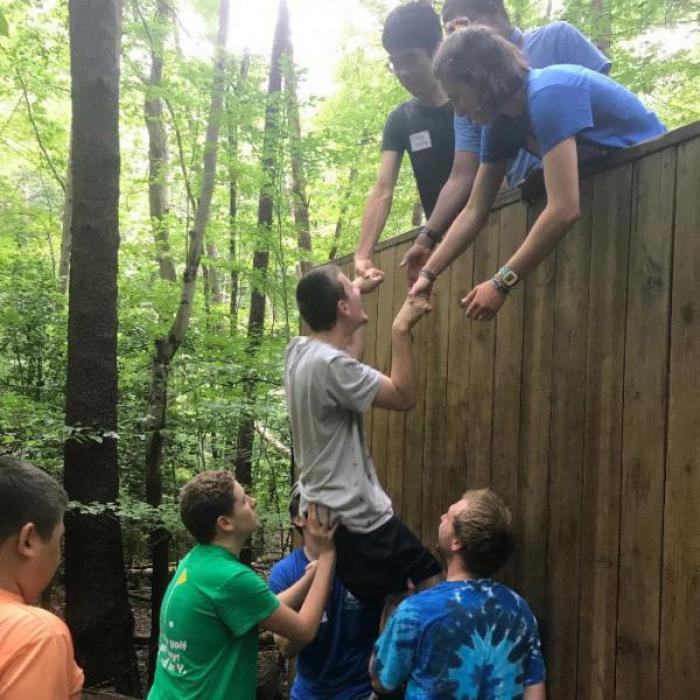 Are you interested in working to improve the lives of individuals with disabilities? If so, then Therapeutic Recreation Services (TRS) is the place for you! We are frequently in search of individuals who share our passion for providing meaningful, even life changing, support and experiences to individuals with varying intellectual and physical disabilities. These are particularly ideal opportunities for individuals interested in pursuing a career in human services, special education, social work, recreation management and therapeutic recreation.
We are seeking Therapeutic Recreation staff to take the lead in providing outstanding programs for individuals with varying intellectual and physical disabilities. See our flyer for summer 2023 hiring!
We are happy to answer any questions you may have about work in therapeutic recreation.
Please contact us at 703-324-5532 , TTY 711.
Please send resumes for review to NCS-TRACERS@fairfaxcounty.gov. 
Therapeutic Programs
Program descriptions:
Saturday Discovery and Saturday Voyager: Offer participants (ages 6-22) a variety of structured art, fitness and social activities.
Adult Social Clubs: Enjoy picnics, museum outings and seasonal events while promoting personal success and development of social skills for adults with developmental disabilities.
Sports & Fitness: Accessible sports/ health opportunities for individuals (16+) with developmental disabilities.
Dance Club: With a new theme each month, Dance Club gives folks of all abilities the chance to socialize while listening to great music.
Various other weekday and weekend programs
Positions available:
Therapeutic Recreation Leader: Provides participant supervision. Facilitates daily activities and assists with program planning.
Therapeutic Recreation Unit Leader: Oversees designated participants and staff within a program space. Plans and facilitates daily therapeutic activities. T
Therapeutic Recreation Director: In charge of day-to-day operations at a TR program location. Oversees all participants and staff. Assists with participant behavioral support
Salary Range:
"TR Leader": Rec Leader IIs (S7) and IIIs (S9) – Starting at $15.90 (FY 23 living wage)
"TR Unit Leader": TR Leader I (S13) – Starting at $18.0685
"TR Director": TR Leader II (S15) – Starting at $19.8336
Minimum Qualifications:
Must be 18 years of age and a high school graduate
Must have at least 250 hours of experience in a recreation or school setting serving individuals with disabilities (college course work can supplement experience)
CPR/First Aid Certification Preferred
TB test results: New Hires must have proof of a negative result within the last year/Returning Staff need proof of a negative results within the past 2 years.
You MUST bring the following documents to the open hire session for an interview:
Original, signed Social Security card
Photo identification
Banking information to set up direct deposit
Resume
Resident aliens must provide INS Form I-151 and INS Form I-551
Proof of COVID-19 vaccination status or exemption