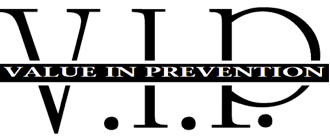 Your teenager is a Very Important Person. Sign them up for a summer of fun and leisure at Value in Prevention (V.I.P.) Camp! V.I.P. Camp is designed to encourage teens to develop healthy and positive recreation interests and features a wide variety of leisure activities and programs. V.I.P. Camp runs Monday through Friday from 8 a.m. to 4 p.m. and transportation is available. There is a $50 Camp Supply Fee required to participate and there may be some fees associated with field trips and special activities.
This camp is sponsored by Fairfax County Public Schools and Fairfax County Department of Neighborhood and Community Services guaranteeing a quality program for your child.  To be eligible, participants must be rising middle school students residing in Fairfax County.
For more information about V.I.P. Camp, please contact your middle school's After-School Specialist or contact your local Teen Center.
 
V.I.P. Camp Dates & Registration
Check back for summer 2020 dates!
July 1 to August 1, 2019*
Monday through Friday, 8 AM to 4 PM
*No camp on Thursday, July 4, or Friday, July 5.
To Register: Print and complete the registration form associated with your selected camp location (see links below) and return it to your afterschool specialist no later than 4:30 PM on Friday, April 20. Parents will be contacted on the status of their registration once placement has been determined.

 
V.I.P. Camp Locations (with feeder schools)
 
13618 Mclearen Road, Herndon, VA 20171
Main Phone: 703-925-3600 , TTY 711
Feeder Middle Schools: Carson Middle School, Cooper Middle School, Herndon Middle School, Hughes Middle School, Longfellow Middle School
 
5500 Sully Park Drive, Centreville, VA 20120
Main Phone: 703-631-5500 , TTY 711
Feeder Middle Schools: Franklin Middle School, Lanier Middle School, Liberty Middle School, Rocky Run Middle School, Stone Middle School
 
6525 Montrose Street, Alexandria, VA 22312
Main Phone: 703-658-5900 , TTY 711
Feeder Middle Schools: Glasgow Middle School, Holmes Middle School, Jackson Middle School, Kilmer Middle School, Poe Middle School, Thoreau Middle School
 
8100 Old Keene Mill Road, Springfield, VA 22152
Main Phone: 703-912-4500 , TTY 711
Feeder Middle Schools: Frost Middle School, Irving Middle School, Lake Braddock Secondary, Robinson Secondary, South County Middle School
 
4700 Franconia Road, Alexandria, VA 22310
Main Phone: 703-313-3700 , TTY 711
Feeder Middle Schools: Hayfield Secondary, Key Middle School, Sandburg Middle School, Twain Middle School, Whitman Middle School
Program Logistics
Transportation is available, please contact your chosen camp location for details.
Lunch will be provided at qualifying locations. Contact your camp location for information.
V.I.P. Camp Supply Fee: Once accepted to camp, participants will receive a confirmation letter/e-mail indicating a due date for the $50 V.I.P. Camp Supply Fee along with further camp instructions. Any participants who miss the designated deadline will forfeit their place in camp.
Field Trips: Any fees associated with field trips are the responsibility of the camper. Payment must be made in cash and turned in on the day of the trip. A parent/guardian signed Field Trip Permission Form is also required to be turned in one week prior to the trip.
Scholarship opportunities are available – eligibility requirements apply. Please contact a participating location near you for details.
Refund Policy:  To request a refund of the Camp Supply Fee, contact the After-School Specialist at the VIP Camp Site prior to Friday, June 22, 2018.  Refund requests submitted after the cutoff date will not be considered. Refunds will be in the form of a check. Please allow 3-4 weeks for processing.