Your input is critical for the success of the ActiveFairfax Transportation Plan development process. Thank you for being one of the hundreds of respondents to the survey and for mapping your ideas on walking and biking destinations and providing missing links on trails and pathways.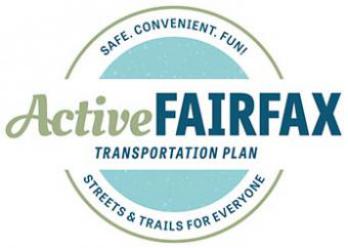 Watch recordings of the ActiveFairfax Transportation Community Conversations!
Fairfax County Department of Transportation held 12 virtual community conversations on the ActiveFairfax Transportation Plan. In case you missed the live meetings take a look at one of the recorded meetings presentations. Click here to view recordings of past meetings.
View  ActiveFairfax Transportation Plan Information
Keep in touch as we continue to move forward on the ActiveFairfax Transportation Plan. Send the Active Transportation Team an email at activefairfax@fairfaxcounty.gov or call 877-5600, TTY 711.
FCDOT ensures nondiscrimination in all programs and activities in accordance with Title VI of the Civil Rights Act of 1964 and the Americans with Disabilities Act (ADA). If you need this information in an alternate format or would like to request reasonable accommodations for persons with disabilities or limited English proficiency, contact FCDOT at 703-877-5600, TTY 711. Requests for assistance must be received at least 7 business days in advance of an event.