Project Overview
Fairfax County is continuing its efforts to prioritize transportation for all with its launch of the ActiveFairfax Transportation Plan. Active transportation is self-propelled, human-powered travel including activities such as walking, biking, rolling (scooter/wheelchair/stroller), hiking, running and riding.
Apply to Serve on the Active Fairfax Transportation Plan Youth Advisory Council - View Flyer
Through collaboration with partners across the region, the ActiveFairfax Transportation Plan will: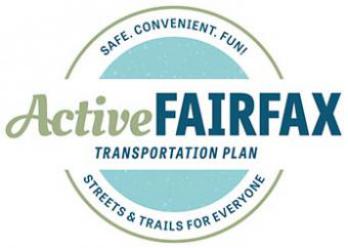 provide an engagement effort that provides a wide variety of outreach tools and activities that aim to ensure all County residents' mobility concerns, needs, and desires are understood and considered;
develop a vision to help shape the future of active transportation in Fairfax County; 
consolidate previous active transportation planning efforts into one cohesive document that is easy-to-digest and track performance;
encourage livable street design through the development of tools and products that ensures our transportation network connects people to where they live, work, play, learn and take transit; 
support access to safe, comfortable and connected active transportation facilities (such as shared-use paths, bike lanes and sidewalks) for people of all ages, incomes and abilities;
provide clear direction to improve safety for our most vulnerable transportation users; and
begin the planning process to update the Fairfax County Comprehensive Plan.
Project Schedule
The project launched in the summer of 2020 and is expected to be complete by the end of 2022. The project has been split into two district phases:
Phase One includes the development of a vision statement with supporting goals and objectives as well as a thorough inventory and assessment of previous planning efforts and existing conditions. This phase will also include the development of a Systemic Safety Program Plan.
Phase Two includes the development of active transportation network recommendations and facility selection toolkits, coordination with and potential updates to the Comprehensive Plan, and an implementation approach that includes policy, program, and project prioritization strategies.
A robust community engagement and awareness effort will be continuous during both phases of the project.
Your Voice Matters!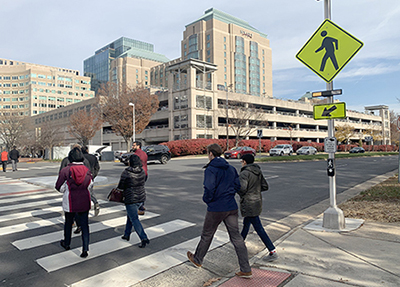 During Phase One of the ActiveFairfax Transportation Plan, FCDOT will be asking for public input to help answer the following questions:
How do you actively travel around your community and throughout the County today?
How do you want to actively travel around/within your community and throughout the County in the future?
What current challenges need to be addressed to allow you to actively travel around your community and throughout the County more safely, conveniently and comfortably? What big ideas (e.g., new facilities or programs) do you have to improve how you actively travel around your community and throughout the County?
Stay tuned for ways to get involved! The project team is currently working on the development of a user survey and interactive map for you to share your feedback and we will also be hosting a virtual open house to kick-off community engagement.
You can also follow the project by:
---
FCDOT ensures nondiscrimination in all programs and activities in accordance with Title VI of the Civil Rights Act of 1964 and the Americans with Disabilities Act (ADA). If you need this information in an alternate format or would like to request reasonable accommodations for persons with disabilities or limited English proficiency, contact FCDOT at 703-877-5600, TTY 711. Requests for assistance must be received at least 7 business days in advance of an event.
Resources
The ActiveFairfax Transportation Plan will build off of and combine recommendations from the following documents: