(Posted 2023 March)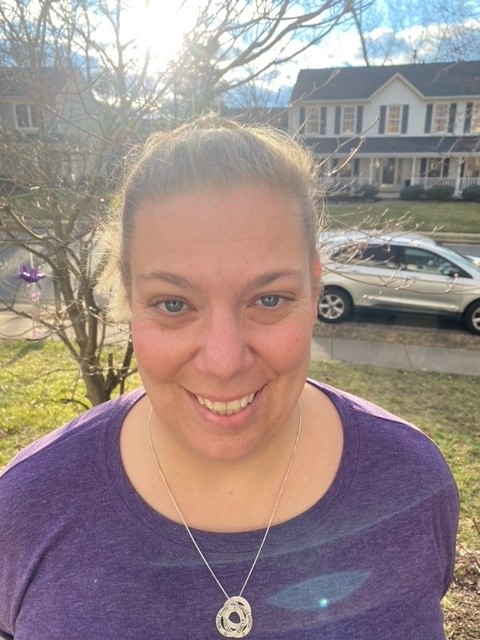 Our intern Megan is a student at George Mason University working toward her Master of Social Work; however, her pathway to this career is not what you might expect. 
Megan is quite accomplished. She graduated from Virginia Tech magna cum laude in 2005 with a major in psychology and a minor in sociology. She went on to Villanova University for a master's in experimental psychology and then Michigan State University, earning a Ph.D. in 2013. Nearly 10 years later, Megan anticipates graduating in Spring 2024 and launching into a new career.
TVPN: What led you to pursue a career in child welfare?
MF: For as long as I can remember I have wanted to work with and help children. I started toward this goal with a focus on psychology, which added to my knowledge of child and adolescent development. After teaching psychology at the college level for 13 years, I felt it was time for a change to providing direct services and support for children. 
TVPN: What are you enjoying most about your internship?
MF: I am having so many learning opportunities within my internship. I've been able to work in Child Protective Services and Volunteer & Partner Services  which is giving me a sense of the various ways families can be supported using prevention and early intervention programs. I am most looking forward to learning more about the VPS program.
TVPN: What is most rewarding to you about your work?
MF: I enjoy being able to see joy in the children's faces when participating in one of our programs or activities. I am thrilled to be able to provide a direct service to a family or child. 
TVPN: What are your personal hobbies- how do you relax away from work?
MF: When I am not at work, I enjoy spending times with my family which includes my husband of 12 years and our three children. I also like reading, taking walks, hiking, and listening to podcasts.
 
---
This article posting is part of The Volunteer Post Newsletter for current and potential volunteers, sponsors and donors interested in supporting children and families in crisis. Learn more about Fairfax County Department of Family Services' Volunteer & Partner Services Program (VPS).