Disneyland Night Parade
Befriend-A-Child mentors and mentees enjoyed an amazing virtual trip to Disneyland during the month of September! They were able to experience an incredible night parade that was a tribute to Disneyland's 60th opening night! Check out the full-length parade! Tinkerbell helped the mentors and mentees "Paint the night" as they prepared for a drawing activity that the coordinator prepared in collaboration with one of Disneyland's own Disney animators.
Disneyland's 60th opening day celebration!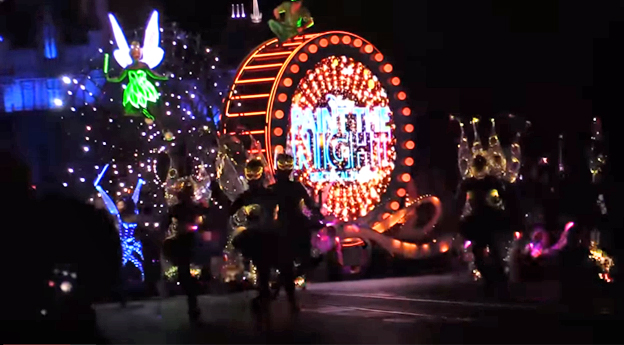 Mentors and Mentees look on as Cinderella floats by in her carriage!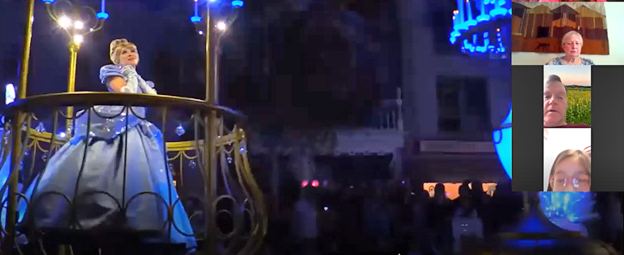 An excited mentee smiles with glee as Minnie Mouse floats by!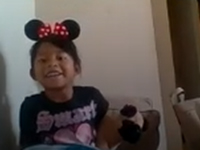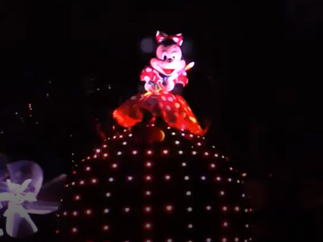 Draw Mickey
Calling all animators! Calling all animators! Disneyland Animation Academy is seeking its new wave of Disneyland animators! The mentors and mentees each got to step into the shoes of the amazing Disneyland Animators as they were tasked with drawing their own version of Mickey Mouse! With the help of one of Disneyland's animators, the mentors and mentees were walked through "How to draw Mickey Mouse." We learned that we have quite the aspiring Picassos in the program's midst! Think you have what it takes to draw Mickey? Drop in to Disneyland's Virtual Animation Academy!
Mentors and mentees watch as the animator shows them how to perfect the bridge of Mickey Mouse's nose!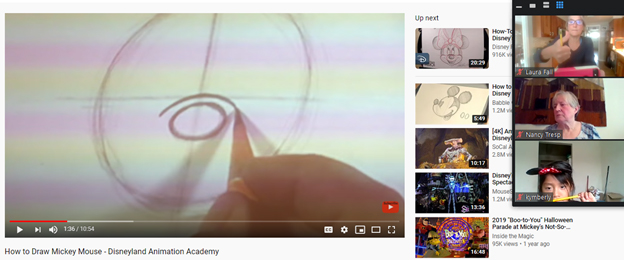 Disneyland Virtual Rides
As if attending Disneyland's night parade and becoming a Disneyland animator was not fun enough! The mentors and mentees buckled up their seatbelts and hopped on a few roller coaster rides! After all, no trip to a theme park, virtual or in person, is complete without a roller coaster ride! Want to see what all the mentors an mentees were raving about?! Say no more…check out a few of these fun rides: Goofy's Sky School Roller Coaster, Madderhorn, or Monsters Inc.
Mentors and mentees are all smiles at the end of their virtual trip to Disneyland!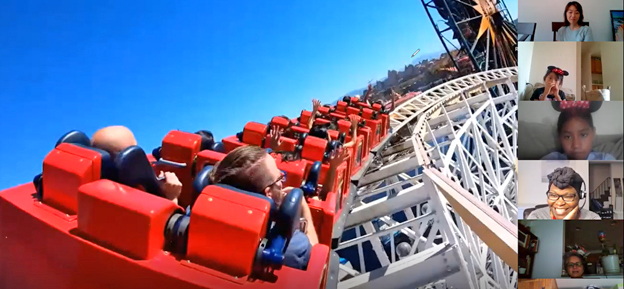 ---
This article posting is part of The Volunteer Post Newsletter for current and potential volunteers, sponsors and donors interested in supporting children and families in crisis. Learn more about Fairfax County Department of Family Services' Volunteer & Partner Services Program (VPS).