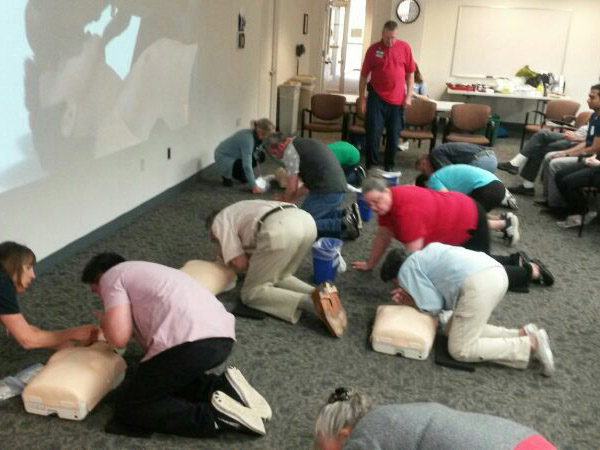 In addition to completing required training, Fairfax Medical Reserve Corps (MRC) volunteers can choose to participate in training tracks to increase their knowledge and skills. Volunteers can participate in any number of training tracks and are not required to complete a training track before taking a course in another track. For course descriptions and upcoming dates, please click on the course links.
All-Hazards Support
The All-Hazards Support track prepares MRC volunteers to assist the Health Department in responding to public health emergencies in the county. This track includes:
Community Champions
The Community Champions track prepares MRC volunteers to serve as Information Ambassadors and/or Table Ambassadors. Community Champions may be invited to join the Speakers Bureau. This track includes:
Medical Countermeasures Dispensing
The Medical Countermeasures Dispensing track prepares volunteers to staff Points of Dispensing (PODs) and to assist with planned exercises. This track includes:
Shelter Support
The Shelter Support track teaches MRC volunteers how to support the community by staffing shelters in an emergency. This track includes:
Vaccination Team
Volunteers in the Vaccination Team track must have current Cardiopulmonary resuscitation (CPR) certification, be registered nurses or similarly licensed health care professionals and must complete a yearly skills assessment to maintain their status on the team. If you are interested in joining this training track, please contact us directly at hdmrc@fairfaxcounty.gov.
More Information
For more information about MRC training, call 703-246-8641, TTY 711 or email Fairfax MRC.
Resources