Major roadways in the Mount Vernon District include I-95, I-495, I-395 and Richmond Highway.  Future roadway improvements include the I-395 Express Lanes, Richmond Highway improvements and EMBARK.
Transit options are plentiful, including the Virginia Railway Express (VRE), Metrorail, Fairfax Connector and the Richmond Highway Express (REX).  The District is serviced by two Metrorail stations, 1 VRE station and multiple bus lines.  Future plans include Bus Rapid Transit and the expansion of Metrorail.
Embark Richmond Highway is an initiative focused on creating a multimodal future for the Richmond Highway Corridor.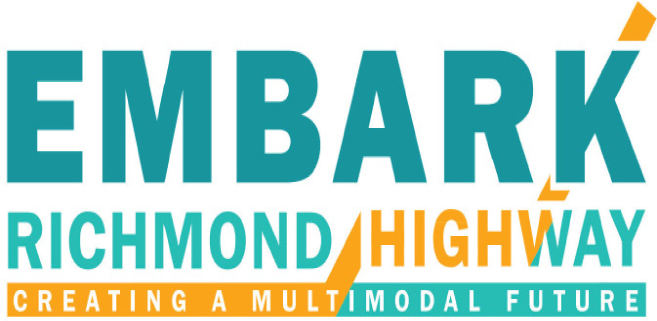 This effort responds to recommendations from the Route 1 Multimodal Alternatives Analysis, conducted by the Virginia Department of Rail and Public Transportation, and intends to assess and refine the recommendations from the study by providing more detailed guidance in Fairfax County's Comprehensive Plan for the implementation of transit in the corridor. For more information, click here. 
Richmond Highway/Route 1